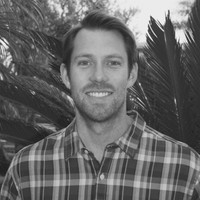 Latest posts by Matt Suggs
(see all)
Across the country and around the world, more consumers are realizing the benefits of purchasing organic food products. These changes in consumer attitudes mean that now is a great time to scale your organic food brand.
Entering an emerging or competitive market can be difficult–but you don't have to do it all on your own! There are many fantastic organic food manufacturers that can help you produce, package, and distribute your product.
Of course, with so many different organic food manufacturing companies to choose from, it can be difficult to find the best co-packing partner for your business.
Which is exactly why brands and manufacturers take advantage of PartnerSlate, the leading discovery and connection platform in the CPG industry. 
You can make your free account here, or keep reading to learn about some great organic food manufacturers in the U.S.
What are organic food manufacturers?
In the last few years, you've likely heard the term "organic food" thrown around everywhere, from luxury grocery chains to online lifestyle blogs. But what exactly is considered organic food and what are organic food manufacturers?
According to the U.S. Department of Agriculture, "USDA certified organic foods are grown and processed according to federal guidelines addressing, among many factors, soil quality, animal raising practices, pest and weed control, and use of additives. Organic producers rely on natural substances and physical, mechanical, or biologically based farming methods to the fullest extent possible. Produce can be called organic if it's certified to have grown on soil that had no prohibited substances applied for three years prior to harvest. Prohibited substances include most synthetic fertilizers and pesticides."
Organic food refers to the way ingredients are grown and processed by farms, though this can vary depending on which food product you're talking about. For example, organic meat, egg, and dairy products generally refer to meat, eggs, and milk that have been harvested from free-range animals living in conditions that approximate either natural habitat, such as by allowing cows to graze freely on pastures.
Organic animal and plant products also aren't given any artificial antibiotics, growth hormones, or other chemical by-products. Organic food manufacturers then use these organic ingredients to manufacture your food or beverage.
Manufacturing organic foods vs. not organic foods
There are a few differences between organic and non-organic foods that help to explain why a customer or client may wish to have organic food product options to purchase.
Conventional modern farming practices often cause significant harm to the environment and well-being of the animals being raised. Additionally, synthetic pesticides, herbicides, fertilizers, antibiotics, and growth hormones are used to make farming easier and the end product more appealing to consumers.
All these factors drastically increase the suffering and environmental damage that farming produces. Organic food production, meanwhile, attempts to alleviate these effects of modern farming through the use of better farming practices.
Animals on organic farms often have better living conditions and can roam around large open spaces. Plant-based products are free of synthetic chemicals and are not genetically engineered. These practices are regulated by the United States Department of Agriculture (USDA).
Organic food manufacturers have plants and factories that work with certified organic products in their food, and not all food manufacturers do.
Organic Food Manufacturer Requirements
Food labeled and marketed as organic must meet certain requirements as set by the United States government to be legally sold. Some examples of these requirements include the following, according to the USDA website:
Products labeled as organic must contain at least 95 percent organic content.
Products labeled as "made with organic" must contain at least 70 percent organic content.
Products with less than 70% organic content cannot be marketed as organic and must have individual ingredients on the product's ingredient list marked as organic instead.
How to Find the Best Organic Food Manufacturer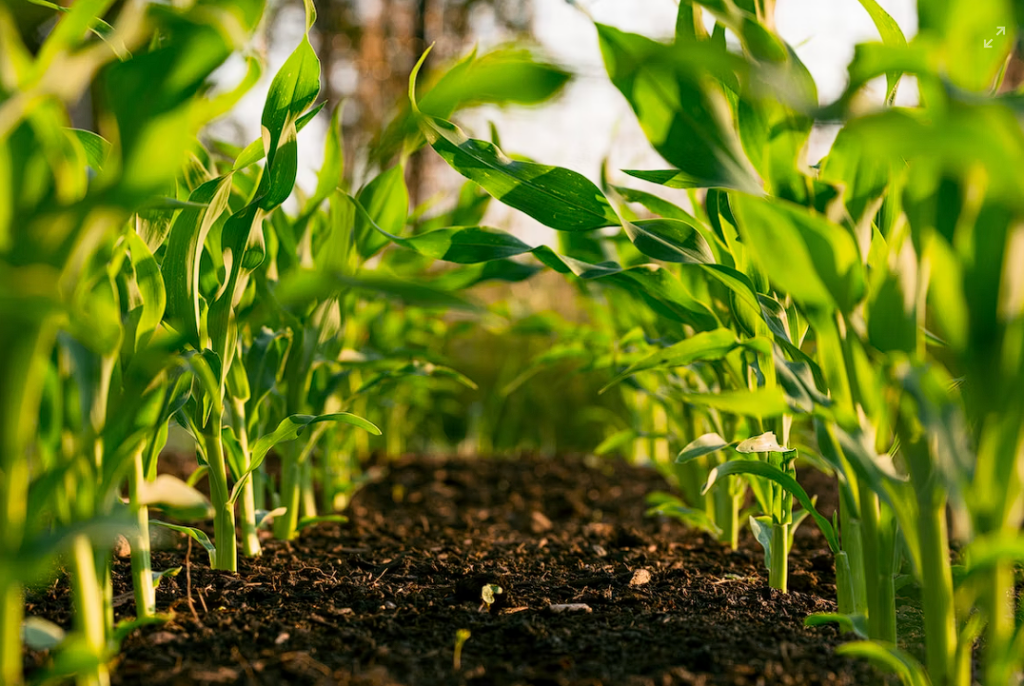 1. Research
Start by identifying potential manufacturers through online directories, industry publications, trade shows, and referrals from trusted sources. Look for manufacturers that specialize in organic food production, have relevant certifications, and have a solid reputation in the industry. Evaluate their experience, track record, and customer reviews to get a sense of their reliability and product quality.
This can take months of your time, especially when you're balancing the other elements of growing your food business. But that's why we created PartnerSlate: so you can find your co-packer in days–not months.
2. Outreach
Once you have a list of potential organic food manufacturers, it's time for some cold calling. Contact them via email or phone to introduce your business and express your interest in partnering with them.
When reaching out to a co-packer, it is crucial to provide a concise and impactful message that establishes credibility, outlines your product and volume, and sets the stage for further discussion.
3. Waiting
After reaching out to the organic food manufacturers, be prepared for a waiting period. Manufacturers may take some time to respond to your inquiries, especially if they receive numerous requests.
Patience is key during this stage, as it allows the manufacturers to evaluate your business and determine if they can meet your requirements. While waiting, you can continue exploring other potential manufacturers or focus on gathering additional information about the ones you have already contacted.
4. Site Visits
Once you've received some positive responses from selected organic food manufacturers, it's time to plan site visits. Visiting the manufacturing facilities in person will give you a better understanding of their operations, quality control measures, and overall suitability for your business.
During the site visits, closely observe their production processes, cleanliness standards, storage facilities, and equipment. Discuss any specific requirements or customization options you may have for your organic products.
As with all business decisions, a degree of healthy caution is always a good idea when looking to enter a partnership with a company. After all, your success depends on the reliability of your food manufacturer. Therefore, make sure their organic food products are properly certified according to government regulations and guidelines.
5. Culture Fit
An essential aspect of choosing the best organic food manufacturer is ensuring their values and culture align with your business. Evaluate their commitment to sustainability, environmental stewardship, ethical sourcing, and fair labor practices. Inquire about their relationships with farmers and suppliers to ensure they prioritize organic and locally sourced ingredients.
Understanding the manufacturer's culture will help you build a long-term partnership that supports your brand values and resonates with your target audience.
6. Signing & Onboarding
After conducting thorough research, outreach, waiting, site visits, and culture tests, you should have a clear frontrunner for your organic food manufacturing partner. Before finalizing the partnership, carefully review and negotiate the terms and conditions of the contract. Ensure that the contract covers aspects such as pricing, production capacity, quality control, delivery schedules, and any other specific requirements.
Once the contract is signed, collaborate closely with the manufacturer to establish an efficient onboarding process and communicate your expectations.
This extensive process of finding the best organic food manufacturer can be arduous without the assistance of platforms like PartnerSlate.
Food product owners looking for organic food manufacturers simply submit a project through the platform with their requirements and preferences. By leveraging technology and industry expertise, PartnerSlate significantly simplifies the process by matching customers with manufacturers that align with their requirements, values, and business objectives.
After you find your match, all onboarding and communication take place right on the platform.
No more tracking down emails and sending out follow-ups–we keep it all in one place.
Great Organic Food Manufacturers for Your Food Product
Now that you know what makes a product organic, here are some great organic food manufacturers you can trust to provide your company with delicious, quality organic food!
Know that while we're including some incredible options, the "best" organic food manufacturer depends on each company's circumstances and needs. (See them all on the PartnerSlate platform.)
1. Apogee Foods
Apogee Foods is a prominent organic food manufacturer known for its commitment to producing high-quality products and providing exceptional services to its customers. One notable aspect is its ability to accommodate a wide range of product run sizes, catering to both small-scale and large-scale production needs.
Whether a customer requires a small batch for a niche market or a larger production run for broader distribution, Apogee Foods can deliver accordingly. They are certified organic by leading certification bodies, ensuring that their products meet stringent organic standards and are free from synthetic additives, pesticides, and genetically modified organisms (GMOs).
Services:
Refrigerated and dry storage
Ingredient sourcing
Packaging sourcing
Product development
Research and development
Fulfillment services
Food manufacturing
Product Types:
Cookies
Baked confections
Breakfast cereal
Granola
Snack bars
Nuts and Mixes
Chocolate enrobed products
Extruded products
Dry mixes
Speciality Product Capabilities:
Location: Dallas, TX
2. Assemblers
Assemblers is a distinguished food manufacturing business that specializes in a wide range of products, including small-scale and large-scale productions. Assemblers offers a comprehensive range of services to support their customers throughout the manufacturing journey.
They collaborate closely with their clients, offering expertise and guidance to optimize the manufacturing process and achieve desired outcomes. Additionally, Assemblers emphasizes efficient project management, ensuring timely delivery and customer satisfaction.
Services:
Liquid filling (hot and cold)
Cookies, snack food manufacturing
Confection packing
Secondary packaging
Shelf-stable meat/jerky packaging
Meal kits
Tray sealing
Pre-made pouch packaging
Product Types:
Carbonated and non-carbonated beverages
Breakfast cereal and granola
Dressings, salsa, marinades
Dips and hummus
Jams
Syrups
Snack bars
Chips
Nuts and mixes
Popped and puffed snacks
Chocolates
Hard candies
Gummies
Dry and wet pet food
Speciality Product Capabilities:
Gluten-free
Organic
Kosher
Location: Illinois
3. ATX Specialty Foods
ATX Specialty Foods is a food manufacturing company that offers a wide range of services, holds prestigious certifications, and provides adaptable production run sizes. They're one of the few certified USDA Organic, Non-GMO, and Gluten Free facilities in Texas and believe that great food comes from passion, quality ingredients, and good people.
With a focus on customer satisfaction, they provide comprehensive solutions throughout the manufacturing process, including recipe development, formulation, production, packaging, and distribution. The company works with clients to create custom products that align with their brand and target market. Their certifications, such as Safe Quality Food (SQF), demonstrate their commitment to stringent quality and safety standards. Moreover, they possess the flexibility to accommodate varying production run sizes, catering to both small-scale and large-scale needs, ensuring consistent quality across all volumes.
Services:
Retail packaging
Food service packaging
Purchasing power for raw ingredients and packaging
Liquid blending
Hot fill/cold fill
Kettle cooking
On-site quality management
HACCP plan development
SOP creation
Nutritional analysis
Shelf-life studies
Product Types:
Carbonated and non-carbonated beverages
Tea
Sauces
Dressings, salsa, and marinades
James
Dips and hummus
Syrups
Prepared appetizers
Entrees, soups, broths, and chili
Curry
Specialty beverages
Hot sauce
Speciality Product Capabilities:
Organic
Gluten-free
Kosher
Location: Texas
4. Great Organic Food Manufacturer
Family-run and specializing in baked goods, this organic food manufacturer only uses the best ingredients from ethical, high-quality sources. Sustainability is also a high priority for this company, which tries to purchase ingredients from local farmers when possible, building meaningful relationships with their suppliers.
The company has its own brand of products, but they also work in tandem with other clients to create new products and brands.
Services:
Contract manufacturing
Private label manufacturing
Retail products
Food wholesale service
Flow wrap and carton packaging options
Baking
Extruding
Product Types:
Extruded and co-extruded food bars
Baked and unbaked food bars
Cookies
Scones
Other baked goods
Specialty product capabilities:
Kosher
Gluten-free
Organic
Location: Washington State
5. Great Organic Food Manufacturer
The goal of this company is to be a "partner, not a vendor," and offers several fantastic new organic offerings. It has significant experience in fresh and plant-based foods and even provides new clients with a mentorship program to help prepare them to take their products to market. From sourcing ingredients to fulfillment, they cover all your organic food needs.
Services:
Innovation
Supply chain
Manufacturing
Fulfillment
Financing
Contract manufacturing
Contract packaging
Private labeling
Product Types:
Non-carbonated, plant-based beverages
Dressings, salsa, and marinades
Jams
Dips and hummus
Syrups
Nut butter
Prepared soups, broths, and chilis
Speciality Product Capabilities:
Gluten-free
Organic
Kosher
Location: Illinois
6. Great Organic Food Manufacturer
One of the largest co-packers in the Southeast United States, this company specializes in producing and supplying superfoods and offers services to companies with a combined revenue of over $65 billion worldwide. They have been in the organic foods business for over fifty years, with particular expertise in food branding and packaging.
Services:
Foodservice contract packaging
Retail contract packaging
Bakery contract packaging
Private label contract packaging
Contract manufacturing
Research and development
Product Types:
Cookies
Baked confections
Brad products
Dry pasta
Flour mixes, dough
Breakfast cereal and granola
Flour and malt
Chips
Crackers
Nuts and mixes
CBD and THC-infused products
Supplement powders
Speciality Product Capabilities:
Kosher
Gluten-free
Organic

Location: Florida
7. Great Organic Food Manufacturer
Since its inception in 2016, this company has expanded significantly with the help of industry veterans with over 30 years of experience in organic foods and co-packing. They offer a wide number of different organic baked goods and other food products, using cutting-edge facility resources in full compliance with Food Safety and Sanitation guidelines.
Services:
Food manufacturing
Private label
Frosting
Plastic pouches
Flow wrap
Cartons
Secondary packaging
Product Types:
Granola bars
Nut and seed bars
Crispy bars
Protein bars (non-coated)
Gluten-free cookies
Vegan cookies
Keto cookies
Speciality Product Capabilities:
Kosher
Keto
Paleo
Vegan/plant-based
Organic
Gluten-free

Location: Nevada
8. Great Organic Food Manufacturer
With specialties in dry blending, frozen dough, and ready-to-eat products, this company is ready to help you get your baked goods to customers around the world. The company has experienced recipe developers to make sure your product is ready to go and help you turn your vision into reality.
Services:
Product rebranding
New products R&D
Recipe development
Contract manufacturer
Contract packager
Private label manufacturer
Product Types:
Dry blend mix and foods
Dry beverage mixes (such as cocoas and other drink mixes)
Cookies and frozen baked goods
Frozen and raw cookie doughs (both gluten-free and gluten-containing)
Flour mixes, gourmet scone mixes, organic mixes, and doughs
Pet goods (dog treat mixes)
Speciality Product Capabilities:
Location: Nebraska
9. Great Organic Food Manufacturer
This company is dedicated to helping companies package their brand, providing equipment and capability growth to support production and lower costs, and manufacturing products to fill a marketplace niche. The company has lots of experience helping clients achieve their maximum potential.
Not only can this company help you to manufacture and package your products, but they can also assist in testing, warehousing, and retailing products.
Services:
Contract packaging of food and non-food substances
Custom boxes and retail displays
Testing, quality assurance, and regulatory capabilities
Distribution and drop-shipping
Private label manufacturer
Filling and sealing liquids, powders, particulates, and blends
Packaging with bags, packets, bottles, sprayers, jars, cans, and more
Warehousing, drop-shipping, fulfillment, distribution, and retailing offered by their sister company
Investment & joint ventures
Product Types:
Various beverage products including dry mixes
Bakery goods (flour mixes and doughs, spices, and extracts)
Dried and dehydrated fruits and vegetables
Granola and other cereals
Grain and oilseed products
Dips, sauces, and spreads
Puffed and popped snacks, chips, and nuts and mixes
Chocolates, hard candies, and gummies
Speciality Product Capabilities:
Location: California
10. Great Organic Food Manufacturer
If there's one thing this company is passionate about, it's organic food. The company has thorough expertise in importing, processing, and distributing organic goods. Not only that, but it also can help with fulfillment, getting your products out to your customer's mouths.
With a commitment to sustainable organic farming, this company only uses sustainable packaging and even provides 1% of all profits to the non-profit Trees Atlanta.
Services:
Co-packing and contract manufacturing
Private label packing for the retail industry
Organic custom ingredient supplier
Food safety consulting and support
Pouching, liquid filling, and custom dry blending
Dry storage
Turnkey
Fulfillment and distribution
R&D
Sourcing and packing
CPG and bulk packaging
Product Types:
Dry and powdered mixes
Coffee and tea
Dried and dehydrated fruits and vegetables
Spices, extracts, and salt blends)
Puffed and popped snacks, nuts, and mixes
Chocolate
Superfood blends, dry smoothie blends, and dietary supplements
Speciality Product Capabilities:
Kosher
Organic
USDA Certified
Location: Georgia
11. Great Organic Food Manufacturer
This company prides itself on lean processing lines and high food quality and safety standards in all its food product offerings. The organization continues the legacy of the "Cereal City" with a large variety of different cereal and granola products. With its team of veteran food industry leaders, this company delivers a reliable food co-pack experience every time.
Services:
Food manufacturing
Bulk pack and flow wrap
Stand up pouches
Flexible cup filling with seal and lid
Product Types:
Soft or crispy cookies
Granola
Snack bars, cold-formed or extruded
Cereal bites
Seeds, nuts, and beans
Speciality Product Capabilities:
Kosher
Gluten-free
Organic
SQF Levels 1-3
Non-GMO
Location: Minnesota
FAQs On Organic Food Manufacturing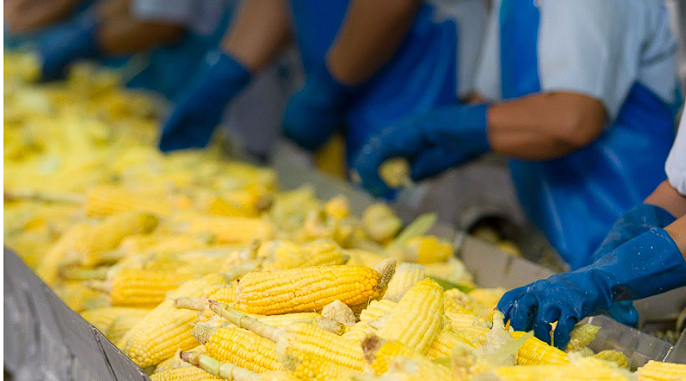 How do I start an organic food brand?
Starting an organic food brand is no easy feat, but it's possible with the right co-packer by your side. Organic food manufacturers that offer turnkey services can take your product from an idea right to the shelves. Or, if you've already created your organic food product, you may be looking for a co-packer that can help you scale.
Read the complete guide to food product development.
What is the best organic food brand?
No organic food brand is "the best," per se, but some popular organic food brands include:
Amy's Kitchen
Organic Valley
Green and Black's
Horizon Organic
What is the largest organic food brand?
Some of the largest and most popular organic food brands include:
Trader Joes
Whole Foods Market
Urban Organics
Earth's Best Organics
Who produces the most organic food?
Some of the largest organic food producers in the United States include:
WhiteWave Foods Company
General Mills
Globel Copacking LLC
Work With the Best Organic Food Co-packer For Your Product
Picking an organic food manufacturer to package your food product takes time. And with so many fantastic options to choose from, it can be very challenging to figure out which food manufacturer is right for your company.
Get your product on the shelves faster by using a discovery and connection platform like PartnerSlate. We'll help you find the best co-pack and organic food manufacturer for your company–without all the research, outreach, and waiting on your part.