Unlock New Revenue Opportunity With PartnerSlate
Your all in one new revenue generation and pipeline management solution has arrived.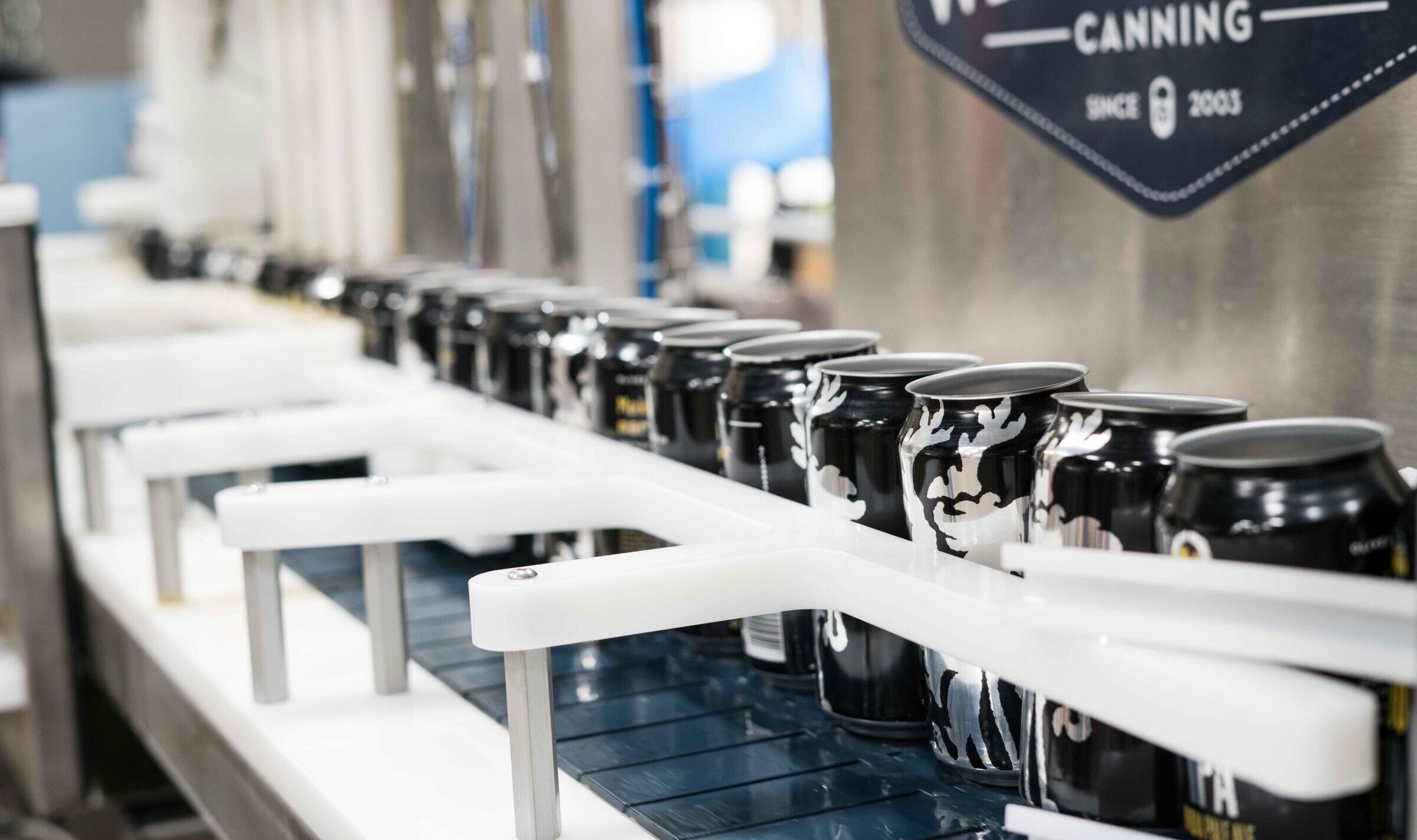 Create a Detailed Profile
Stop being inundated with unqualified leads from every direction. Create a detailed profile with your specific capabilities and capacity. PartnerSlate matches you with projects based on your processing and packaging capabilities, volume requirements and facility certifications. No more unqualified leads!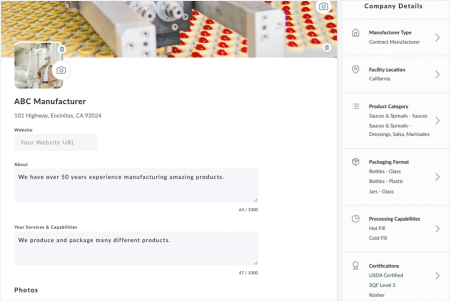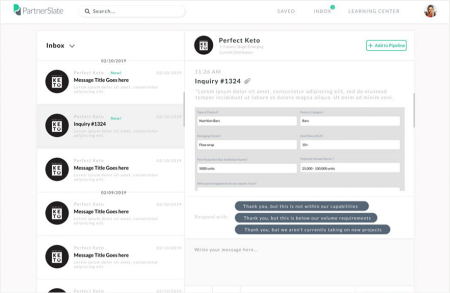 Manage All Sales Prospects in One Place
Funnel all prospects from both on and off the platform into one qualification system, saving you time and giving you immediate insight into the important opportunities. This means you can easily manage all prospects in one place, with quick and easy messaging between you and the brand.
Immediate Insight into Potential Customers & Opportunities
When a brand inquires with you, easily click through to their profile to gain immediate insight into their company. Access product photos and learn about their business stage and current distribution.
Project inquiries include key product related details, such as processing and packaging requirements, volume, and certifications so you can quickly evaluate the opportunity and decide if it's the right fit for your facility.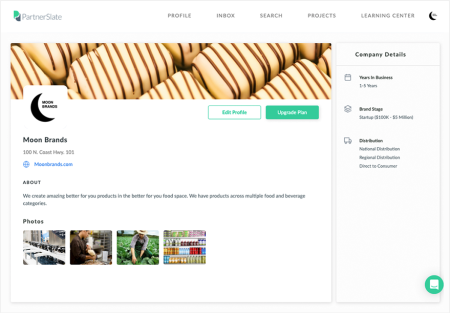 The Only Platform Dedicated to the Food & Beverage Industry
Join Over 3,000 Leading Co-packers and Manufacturers on PartnerSlate.
The Leading Platform for Connecting Brands with Manufacturing Partners in the CPG Industry
"Since we signed up for PartnerSlate, we've gotten numerous inquiries, and several converted into customers already. It's a good idea, well executed, and a smart choice for co-packers or brands looking for their next partners.""