Unlock New Revenue Opportunity With PartnerSlate
Your all in one new revenue generation and pipeline management solution has arrived.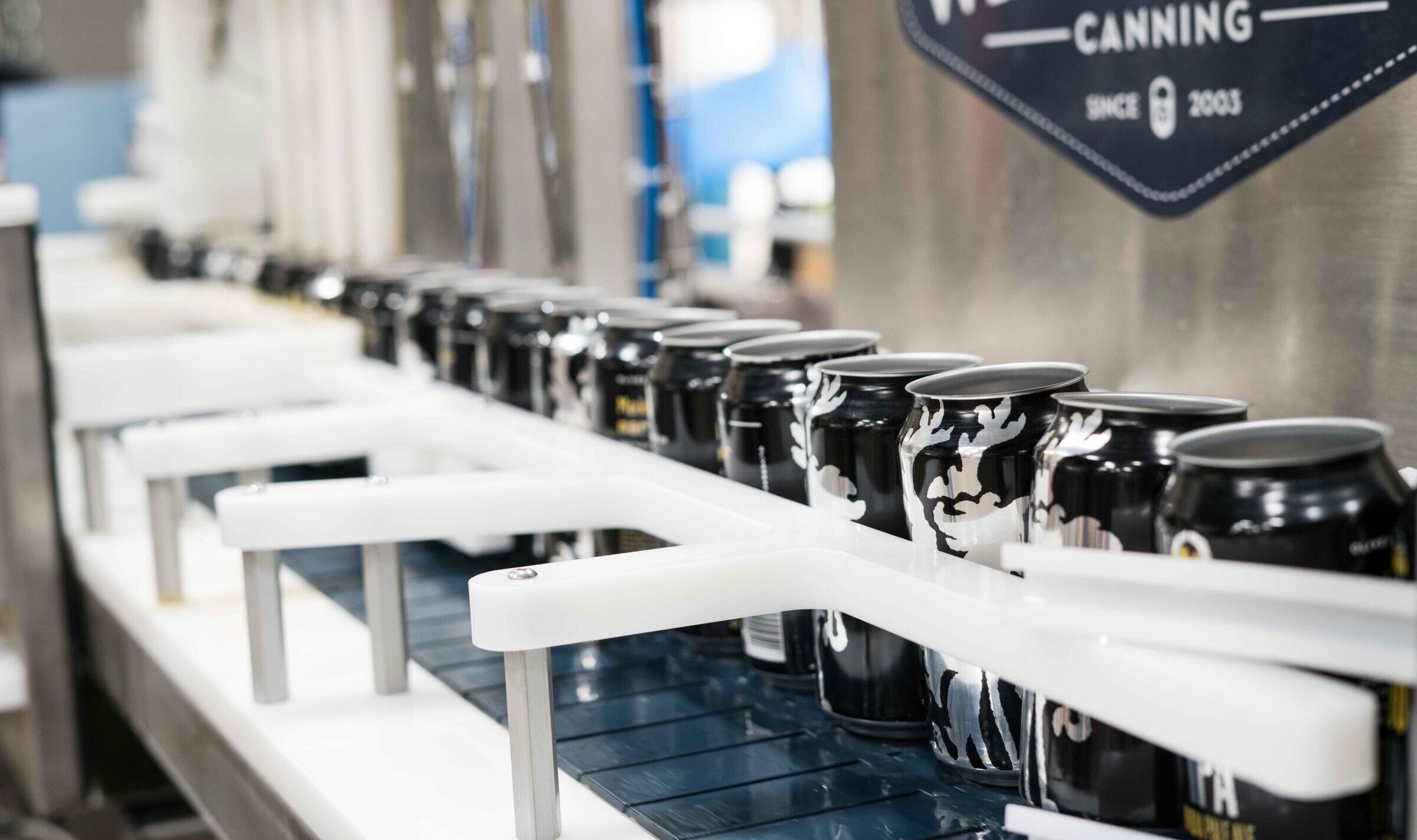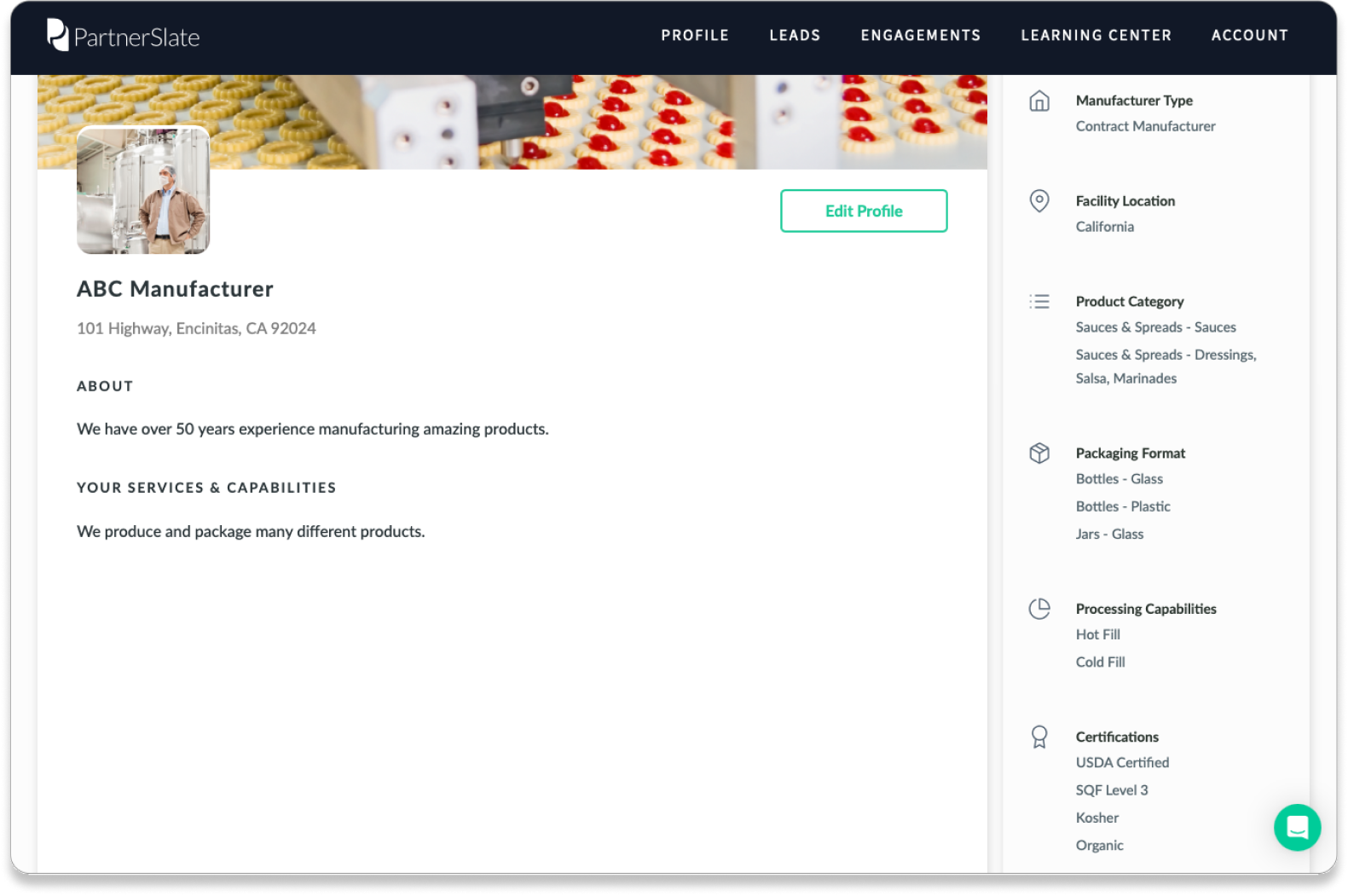 Create a Detailed Profile
Share your specific capabilities and capacity, and get access to hundreds of prospective customers every month.
Access Quality Leads at Anytime
Get alerted when projects that match your capabilities are posted.  Filter by key attributes, such as processing, packaging, volume, and allergen requirements, and quickly get introduced to brands that are in your sweet spot.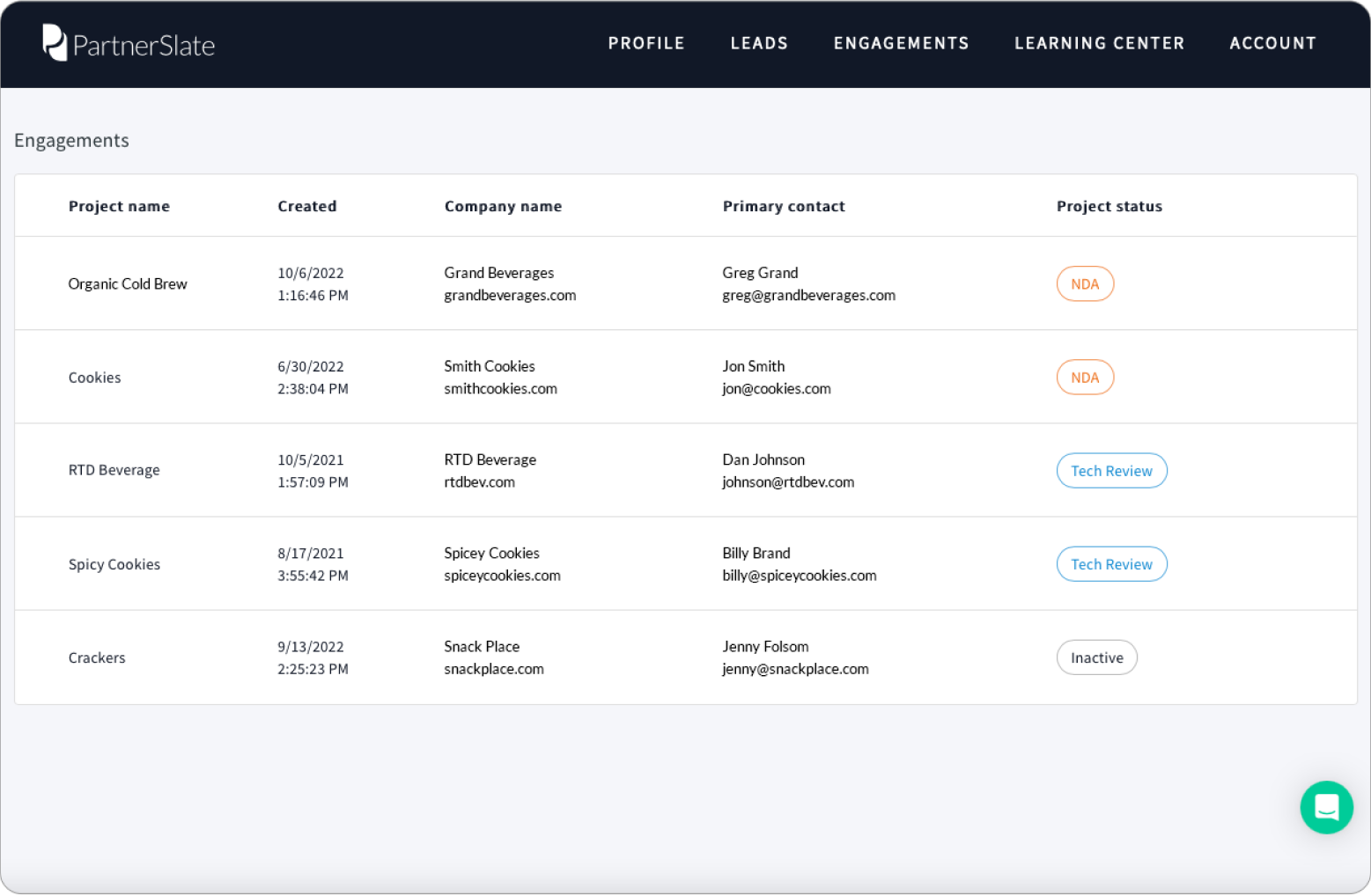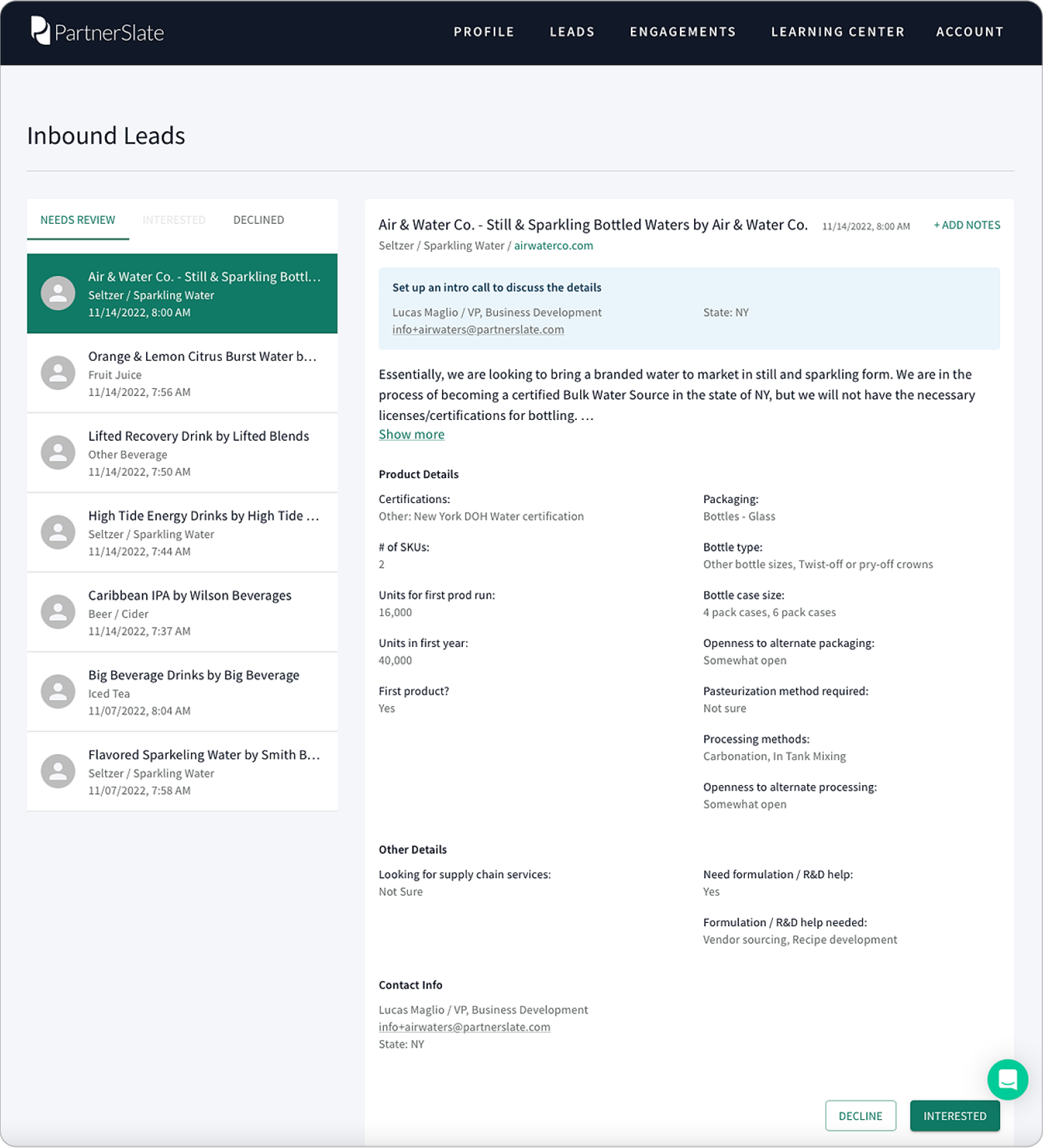 Manage All Sales-Prospects Online
Get immediate insights into the important opportunities and manage onboarding, documents, and next steps for all your leads in one place.
The Only Platform Dedicated to the Food & Beverage Industry
Join Over 3,000 Leading Co-packers and Manufacturers on PartnerSlate.
Matching fee for manufacturers: Starting at 3% of first year of invoices
Pay only for new business
A matching advisor guides the introduction to minimize time wasted with unprepared brands
The Leading Platform for Connecting Brands with Manufacturing Partners in the CPG Industry
"Since we signed up for PartnerSlate, we've gotten numerous inquiries, and several converted into customers already. It's a good idea, well executed, and a smart choice for co-packers or brands looking for their next partners.""