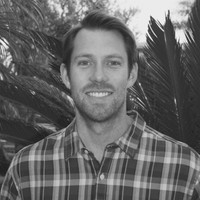 Latest posts by Matt Suggs
(see all)
Food product development can be both an exciting and challenging endeavor. You want to come up with an innovative product while still keeping in line with major consumer food trends–all while finding a reliable food manufacturing or co-packing partner to help you get your product on the shelves. It can get overwhelming.
PartnerSlate's mission is to make the manufacturing process simpler by easily connecting brands with the best food and drink manufacturers in the industry. Plus, we like to provide resources for brands on their most pressing questions, including how to get your food product from idea to launch.
We created this guide to take you through the entire food product development process from start to finish. We'll explore the different components of product development and review the importance of finding the right partners for success.
What is Food Product Development?
Food product development is the process of bringing new products to market or enhancing existing products. This complex process involves many steps including brainstorming, selecting ingredients, taste testing, designing packaging, following regulations, planning a marketing strategy, and distributing the product.
During product development, food and beverage entrepreneurs strive to balance quality, efficiency, sustainability, and customer satisfaction.
Who Works in Food Product Development?
Here's a look into some of the different roles within food product development.
Entrepreneurs
Food entrepreneurs are the individuals (like you) who are starting or managing food- or beverage-based businesses. Their primary goal is to develop innovative solutions for tackling the various complex challenges facing the food industry.
Food entrepreneurs often have a range of responsibilities, including product development and testing of recipes and prototypes, as well as market and competition research. They'll also often have to find manufacturers or packagers, identify potential funding sources, and manage the day-to-day business operations of the food business.
Co-mans & Co-packers
Co-mans and co-packers are terms often used interchangeably to describe manufacturing partners that produce, package, and distribute products for their clients. Specifically, contract manufacturers are the food production facilities that make brands' food and beverages, while co-packers are the facilities packaging the food products to be sold.
However, many co-mans and co-packers offer a range of services, including:
Labeling
Product development
Storing
Recipe development
Private labeling
Canning
Glass and plastic bottling
Boxing
Re-packaging
Map packaging
Heat and cold seal
Wet and dry packing
Vertical and horizontal filling and sealing
Flat packaging
Ingredient sourcing
Extrusion
Dry mixing and blending
Flavor sampling
Flow wrapping
Allergen control
Rotary molding
Ready to Find Your Perfect Co-packer?
Nutrition Professionals
Food Scientists
Food scientists use their knowledge of chemistry, biology, and engineering to guarantee the safety, quality, and nutritional value of food–as well as create new food products that meet the changing needs and preferences of consumers.
They may also conduct studies for food sustainability, research ways to make food production more efficient, monitor safety protocols and enforce quality assurance protocols, test food, and more.
Nutritionists
A nutritionist is someone who has earned a degree in nutrition and works in the food or health industries. Nutritionists are often added to the food development process early on to help you find the best ingredient for your target audience. They often help with product formulation, especially if the food product aims for anything organic, gluten-free, keto, etc.
Nutritionists will conduct research and work with the labeling staff to analyze numerical data, finalize the nutrition facts panel, and confirm the nutrient content of products. They can also collaborate with marketing teams to ensure that all nutrition-related advertising is factual.
Food Marketers
Marketers for food brands are responsible for promoting food and beverage products to build awareness and attract customers. They create, manage, and execute marketing strategies guided by consumer analysis, the R&D process, and branding goals.
Food marketers may also work on product design–including the packaging and labeling of a product–distribution, and new product development.
Key Stages of Food Product Development
Scott Edgett and Robert Cooper are the masterminds behind the Stage-Gate Product Innovation Process.
This process has changed the way businesses manage their product development and it can be helpful when creating a new product, so we used their ideas as a jumping-off point to create this guide.
We wrote this assuming you already have a larger team in place. If you are still a one- or two-person team, don't worry, the same steps apply!
1. Brainstorming
At this stage, anything goes, but do keep in mind the direction of the company and its current capabilities. Look for blue sky ideas that push the boundaries, but fit within the overall company mission. Pulse players in the surrounding environment and get early feedback on ideas that could be potential "winners" in the market.
Before moving on to the next stage, make sure the entire team is excited and passionate about the idea, including leadership!
2. Market Identification & Research
Market research and identification can give you an idea of your target audience and what food products are popular with the public. Market research often involves researching competitors' products, and learning about consumers' preferences, lifestyles, personalities, and opinions.
Understand what else is out there and who your competition is. Will this be a viable product in an already crowded space? If so, what differentiates you from the competition and is that enough to bring it to market?
Know the product inside and out, and what makes it better than the rest. How will the consumer respond?
This is a critical stage and doing your homework is a must! Ensure the product passes with two thumbs up before moving through to the development stage.
3. Conceptualization & Formulation
Build a timeline that sets you up for success. Incorporate all functions of the business (Brand/Sales, Product (R&D), Sourcing, Production & QA) and ensure all milestones are fully vetted and achievable. At this point, your project plan becomes a tool for the entire team to follow across the finish line.
The process of conceptualization and formulation involves obtaining ingredients and creating a few versions of the product in small quantities. This is also known as the prototyping stage and is done either in the company's test kitchen or in a test kitchen facility outside the company.
Begin with bench-top samples, start with the basics to work up something simple, and then move on from there. As you begin to develop and formulate, understand your financial targets. Try to work within them, but never compromise taste for cost at this point in the timeline. You want to develop a product that has that yum factor, and you only want to put the best of the best in front of your targeted accounts.
The main goal of this stage is to find and combine ingredients in the right proportions to create the perfect food product recipe with the desired taste and texture. While you may already have a recipe, having a formula is just as important. Being able to turn your food recipe into a formula to quickly and precisely increase or decrease your production without compromising the quality is essential.
The formulation must also meet food safety regulations and nutrition guidelines to ensure a safe and nutritious product. Food scientists and nutritionists will examine the nutritional value of food, explore new food sources, and research methods to make processed foods safe and nutritious. Nutritionists focus on ensuring that the food product meets all the requirements to be considered healthy and nutritious, while food scientists work to create a formula that is edible and has a viable shelf-life.
Nutritionists and food scientists can also help you avoid:
Missing out on investment due to lack of credentials and certifications
Adding the wrong ingredients to your food recipe
Having to re-test and re-formulate your food product too many times
Falsely marketing your food product to the public
Not conducting concrete research on certain ingredients
Not being able to produce your product at the volume you want
4. Finalizing a Product
The next step is perfecting the product. This entails optimizing the taste, texture, and look of the product. The previous testing and formulation stage allowed you to gather outside feedback. You and your food product development partners can now implement any changes required to finalize your food or beverage.
Each change may require some additional testing–and more adjustments–so make sure to include that in your timeline.
5. Create Packaging and Labeling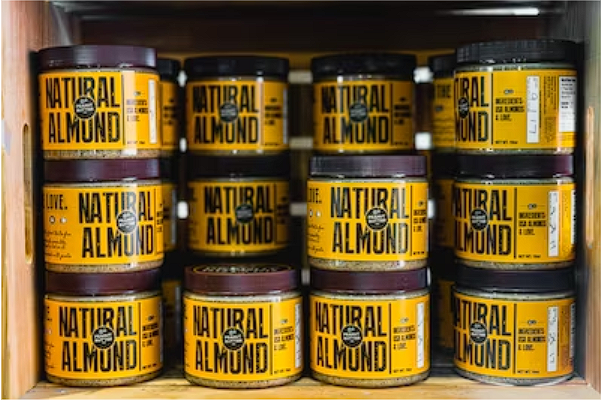 Designing a label requires both careful attention to detail and creativity. This stage can happen during various phases of developing your food and beverage. Make sure to work closely with marketing to ensure the artwork and design of the product speaks to the target market.
Create a survey with different design options and send it out to existing customers or influencers in the industry. Figure out which designs resonate with the customers (post coming on packaging design soon!). The packaging of a food product is a major part of its marketing. This will build the food company's brand and is one of the first things that consumers and retailers will observe.
The packaging's color, design, and logo significantly influence how the product is perceived in the market. It must be attractive enough to stand out from the other products on the shelves. As artwork nears closer to the final design, submit it for a cross-department review. This will catch all errors in the design before going to print.
You'll also need to consider all the factual information that will need to be included, as well as any branding.
Information that must be included in your package:
Product name
Weight of contents
Nutrition Facts panel
Allergen statement
Ingredients statement
Name of the manufacturer, co-packer, or distributor
Additional items to include on the label:
Bar code
Expiration date
Lot code
Preparation and storage instructions
Health claims
Nutrition content claims
Slogans
Inspection label
Choking hazard
Product-specific statements: kosher, organic, vegan, etc.
You'll also need to determine the size and layout of the packaging. This will impact what additional information you can include and how many design elements you can add. You may also have multiple packages to design, such as canned drinks that are sold within boxes.
6. Work with a Co-man or Co-packer
Working with a co-packer can come at any point in the process. You may need turnkey manufacturing services, which would require a manufacturing partner in the beginning stages of food development. Or, you may have your product and packaging all set and are seeing significant sales before you realize you'll need to work with a copacker to help scale production.
No matter what point of food product development you're at, the right co-man or co-packer must be able to meet your product's needs and grow with you and your product.
When looking for the right match, you'll need to consider:

Product expertise
Services
MOQs
Cost
Capacity
Equipment and safety
Cleanliness
You'll also need to know if your co-packer is compatible with you and your product.
(PartnerSlate does this for you. Find out how.)
Once you have the right co-packer lined up you can move into full-length production trials. It's important for you and your co-packer to understand the goals of the trial since these trials will mimic a full production run, giving you an idea of the product's true look, taste, and feel.
Retrial as needed, until the team is comfortable with all aspects of the product. This will be your last shot at changing any attributes before going to market.
7. Determine Pricing
After finishing trials, do a deep dive to understand your product costs. Pricing your food can get complicated because ideally, you should be able to cover your expenses while still offering an attractive price point to customers. Expenses include everything from your raw ingredients to production to even the time you spend creating the product.
As you have moved through the stage-gate process, your product will have changed significantly. Make sure you are pulling the trigger on a product that will bring you financial success. Ensure your co-packer is in line with these costs, as they will be heavily involved in managing these over time.
It's also helpful to determine the minimum price you're willing to sell your product for while achieving the desired profit margin to keep your business running. After that, start testing the market to decide how much consumers will pay for your item.
Rally the sales team one last time before launch. Have them provide final feedback on a launch forecast and a 12-month look forward.
8. Consumer Testing & Analysis
Consumer testing is a common practice in the food industry. Through this feedback, companies can learn if a product is acceptable to consumers and if further development is required. This testing involves looking at the physical aspects of the food, such as its texture and consistency, as well as its sensory features, like its flavor and aroma.
Consumer testing can take place during multiple stages of the food development process, from the initial market research to recipe formulation and package design. Some companies even launch the food product for a limited time to see how it performs with an audience.
Once the testing stage is approved, the company will take on financial liabilities, ordering materials for launch against this forecast. Review product trials, COGs, and final forecasts with the executive team before going into the launch phase!
9. Food Product Marketing
Develop an initial sales and marketing plan and understand who the targeted sales accounts will be. Begin executing those plans, getting preliminary specs, flavors, and designs in front of buyers.
Start selling early, since most customers work around 9-12 month reset dates. If an opportunity is missed, don't expect your product to be on shelf at the time of reset.
Consider taking advantage of today's social climate by investing in social media. Announce the upcoming product through popular social media channels or work with food product influencers to spread the word in advance of your launch.
10. Creating Distribution Networks
A food distribution channel involves negotiators moving food items from producers to shoppers. Those involved in food distribution are responsible for taking care of the transportation and storage of food while it goes through the supply chain process.
Many food distributors use warehouses for temporary storage, while others use refrigerated trucks to deliver food products to foodservice operators.
There are different types of food distribution channels which are wholesalers, cash and carry distributors, specialty distributors, and broad-line distributors.
Be sure to think about how much you can produce. You'll need to find outlets that match the amount of product you can create. Sometimes, small specialty stores with only a few locations can buy all of your initial output.
The shops carrying your product need to make a profit from these sales. The amount of money stores expect to make will vary depending on the type of store. Consider these margins when calculating the price the customer will have to pay.
You can use that data to narrow your search and make the best decision regarding your food product.
11. Launching the Product
The launch should encompass all of the work that has been completed throughout the life of the project. The product should be ready to hit the shelf. Each department will have completed the following:
Sales have lined up buyers and the product will be ready to scale at launch.
Marketing has built an extensive campaign to back the launch and gain product awareness.
R&D and Finance have built a tasty, quality, and profitable product.
Creative has designed a product (and packaging) that will connect with the consumer.
Operations & Quality is in place to execute initial production and hit the planned start of shipment.
Expedite Your Food Product Development with the Right Manufacturing Partner
Bringing a food product from an idea to a successful launch can be lengthy and complicated. Making a unique, top-notch food product that meets all security and regulatory standards necessitates plenty of time, perseverance, and effort.
Having the right co-man or co-packer will give you peace of mind knowing that your products are being made correctly and properly packaged. This will allow you to focus on other parts of your food business, such as branding and marketing your product to the right audience or coming up with a new product line.
Luckily, the PartnerSlate matching marketplace makes finding the right manufacturing partner easy. Instead of months (or years) of cold calling, research, and culture checks, PartnerSlate provides you with a network of pre-approved companies that are sorted according to their capacity and capability.
Once you upload a project, you'll get matched with qualified manufacturers that offer the services, volume, and pricing you need. And can finalize your partnership in a manner of days or weeks–all on the platform.
Ready to get your food product onto shelves?