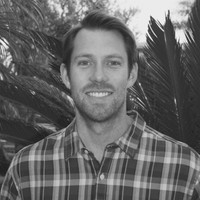 Latest posts by Matt Suggs
(see all)
Colorado is home to a vibrant and diverse food manufacturing industry. From craft breweries to artisanal cheese makers, the Centennial State boasts a rich food and agriculture culture that attracts culinary entrepreneurs from all over the world. For food brands looking to start or scale their production in Colorado, this is great news.
But, finding the right food manufacturing partner can be tedious and time-consuming. This article will review a few of the top food manufacturers in Colorado to kick-start your research. With the right manufacturer, you can start getting your high-quality and innovative food products to market in no time.
Top Food Manufacturers in Colorado
While these are some great food manufacturers in Colorado, they are by no means your only options. In fact, sometimes the number of great co-mans in Colorado can feel overwhelming.
The easiest and fastest way to find the right partner is through PartnerSlate's Project Marketplace.. You can create a detailed project and post it anonymously to the marketplace where qualified manufacturers with the right capabilities can come and show interest in your project. PartnerSlate will then get you connected directly and streamline the onboarding, communication, and document sharing so you can get started right away. Much better than weeks and months of cold calling and research, right?
You can get started with PartnerSlate right now.
If you'd rather continue your research, keep reading:
1. Colorado Quality Foods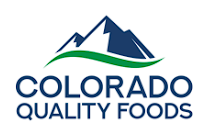 Colorado Quality Foods (CQF) is a natural foods manufacturing, packaging, R&D, and eCommerce company with a team of trained chefs, food and process certification experts, and more. They provide a full-service, turnkey solution to customers from ingredient procurement to fulfillment. CQF works with startups launching new products, as well as larger, more established brands looking to expand their production capabilities.
As a dedicated peanut-free, gluten-free facility, they ensure their products meet all of your customer's dietary needs. 
Services:
Contract manufacturing
Co-packing
Private label manufacturing
Turnkey solutions
Ingredient sourcing
Ecommerce fulfillment
Wholesale fulfillment
Warehousing
Packaging with bottles, jars, cans, tubs and tins, pouches, cups, pouches, bags, trays, bowls, and cartons
Hot and cold filling
Baking and frying capabilities
Dry blending
Extruding
Kettle cooking
Refrigerated, freezer, and dry storage
Research and development
Fulfillment services
Product formulation and reformulation
Packaging sourcing
Repacking
Product Types:
Non-carbonated beverages
Dry-mix beverages
Coffee
Tea
Baked confections: fresh or frozen baked goods, cookies, flour mixes, dough
Frozen baked goods
Sauces and spreads: sauces, dressings, salsas, marinades, jams, dips, hummus, syrups
Dry seasonings: spices and extracts
Snack foods: bars, chips, crackers
Plant-based products: fresh or frozen meat alternatives, non-dairy beverages
CBD and THC-infused products
Appetizers and entrees: soups, broths, chili
Vitamins and supplements: liquid, powder
Speciality Product Capabilities:
Nut free
Gluten-free
Organic
Kosher
Location: 4220 Carson St, STE 102, Denver, CO, 80239
2. Culinaire Foods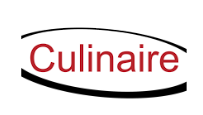 Culinaire Foods is a food manufacturing company based in Colorado that produces various high-quality frozen food products. Their mission is to remain dedicated to building a unique portfolio of food products with a focus on selection, market trends, food safety, quality, innovation, and value. Known for its customized products that meet the specific needs of its clients, Culinaire Foods caters to small to large operations.
Services:
Contract manufacturing
Co-packing
Private label manufacturing
Wholesale manufacturing
Equipment with bake, roast, sauté, slow cook, deep fry, char, grill, and sear capabilities
Rheon coextrusion
Anko machinery
Temperature control
Product development
Distribution
Custom frozen food manufacturing
Food safety and quality management
Product Types:
Prepared entrees 
Grab-and-go and handhelds
Side dishes
Complete meals
All-natural dishes
Desserts
Sandwiches
Wraps
Salads
Pot pies and wellingtons
Schnitzel
Chicken breast
Pupusas
Rolls
Arancini
Latkes
Kugels
Savory cakes
Roasted vegetables
Baked and twice-baked potatoes
Pasta dishes
Speciality Product Capabilities: Non-meat items
Location: 1111 W. Exposition Ave., Denver, CO, 80223
3. Fresca Foods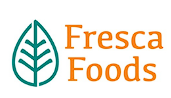 Fresca Foods is a leading co-manufacturing partner in the natural & organic space. The company works with established brands, creating high-quality products using natural and sustainable ingredients. They provide end-to-end solutions for the development, production, and distribution of innovative food products.
With a focus on culinary creativity and industry expertise, Fresca Foods has established itself as a leader in the natural foods market.
Services:
Contract manufacturing
Private label manufacturing
Recipe development
Product development
Packaging design
Supply chain management
Research and development
Formulation and commercialization of new products
Brand renovations
Line extensions
Cold-form extrusion
Extruding
Baking
Cold filling
100% wind-powered plants
Custom manufacturing
Dry, freezer, and refrigerated storage
Turnkey solutions
Ingredient sourcing
Packaging sourcing
Packaging with jars, pouches, bags, trays, cartons, bag-in-box
Product Types:
Cereals
Granola
Nut butter
Cookies
Flour mixes and doughs
Nut Butter
Bars
Nuts and mixes
Speciality Product Capabilities:
Kosher
Gluten-free
Organic
Vegan
Paleo
Dairy-free
Soy-free
Location: 195 CTC Blvd., Louisville, CO, 80027
4. The Kitchen Coop

The Kitchen Coop is a manufacturing company that specializes in co-packing and food production services. Established in 2013, the company provides commercial kitchen facilities and expertise to small-scale food businesses and entrepreneurs, helping them bring their product ideas to market. They are committed to using high-quality ingredients and sustainable production practices to create innovative and delicious food products for their clients. 
The Kitchen Coop takes pride in their transparent approach to serving their clients and customers in the making of healthy snacks and treats.
Services:
Contract manufacturing
Co-packing
Private label manufacturing
Recipe development
Labeling
Refrigerated and freezer storage
Allergen control and testing
Material sourcing
Inventory management
Cost modeling
Roosting process
Fulfillment
Sales development
Process development
Cost optimization
Product Types:
Cookies
Bread products
Frozen baked goods
Flour mixes and dough
Jams, hummus, dips, syrups, nut butter
Marinades
Snack bars
Crackers
Nuts and mixes
Speciality Product Capabilities:
Kosher
Gluten-free
Organic
Location: 8835 West 116th Circle, Broomfield, CO 80021
5. Landmark Foods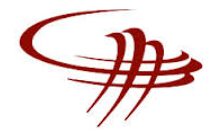 Landmark Foods is an FDA-inspected and certified organic co-packing facility. They specialize in a large variety of food packaging, beverage bottling, and bottling or packaging of other consumables. Their clients range in size from start-up organizations to established companies with a significant market presence. Landmark Foods has modern high-speed equipment meant to add value to its clients and their manufacturing needs.
Services:
Contract manufacturing
Co-packing
Private label manufacturing
Modern high-speed equipment for food processing and bottling
Research and development team
Dry mixing and blending
Bottling with plastic, glass, or metal containers
Packaging in tubs, heat seal pouches, jars, etc.
Dry, freezer, and refrigerated storage
Turnkey solutions
Ingredient sourcing
Product Types:
Carbonated and non-carbonated beverages such as lemonade, sports drinks, vitamin water, cocktail mixers, tea, fruit juices, chai, CBD beverages
Honey
Oils such as coconut oil, chili oil, and bath oils
Protein and sports powders
Cocoa and cacao
Loose-leaf tea and tea blends
Single herbs and herb blends
Fresh and dehydrated fruits and vegetables
Chia seed
Single spices and spice blends
Extracts
Nuts and mixes
Creamers
Cake mix
Pancake mix
Collagen
Nut butter
Cereal
Granola
Hummus
Canine supplements
Hemp hearts
Pickles
Oatmeal
Syrup
Agave nectar
Dressings
Salsas
Marinades
Speciality Product Capabilities: Organic
Location: 6779 S. Queen Rd, Littleton, CO, 80127
6. Motherlode Co-Packing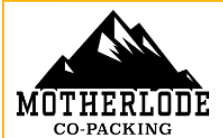 Motherlode Co-Packing is a manufacturing company that offers co-packing and production services for food and beverage businesses. They provide state-of-the-art equipment and an experienced staff to help clients bring their product ideas to life. With a commitment to quality and efficiency, Motherlode Co-Packing is a trusted partner for businesses looking to scale their production capabilities whether that is bringing your recipe from the kitchen to the world stage, or an existing brand looking for a partner to grow with. 
Services:
Contract manufacturing
Private label manufacturing
Co-packing
Custom blending
Filling
Packaging with glass, plastic, and pouch options
Label design
Sourcing
Recipe development
Flavor sampling
Shelf life consulting
Product Types:
Bottled sauces
Condiments
Syrups
Drink mixes
Marinades
Dressings
Speciality Product Capabilities:
Location: 400 Main St., Hudson, CO 80642
7. Ready Foods Inc.

Ready Foods Inc. is a family-owned company providing custom food solutions for the past 50 years. Their specialty is kettle-cooked foods like soups, sauces, beans, pasta, and more. The company serves a wide range of customers, from large restaurant chains to smaller independent food service providers. Ready Food Inc.'s experienced team of chefs and food scientists works to create innovative new products and flavors in their multi-facility production footprint. 
Services:
Contract manufacturing
Co-packing
Research and development
Quality assurance
Food science tools
Pouch packaging
Glass free facility
Lean manufacturing
Frozen, refrigerated, and dry storage
Kettle cooking
Product Types:
Cheese sauces
Chile
Pasta, rice, and vegetables
Soups
Fully-cooked beef products
Plant-based meat alternatives
Salsa
Dressings
Marinades
Sauces
Beans
Soups
Fillings
Cereal
Granola
Frozen fruits and vegetables
Speciality Product Capabilities:
Any allergen-free products upon client request
Location: 2645 W 7th Ave, Denver CO
8. Rocky Mountain Foods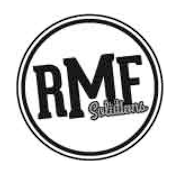 Rocky Mountain Foods has been roasting, mixing, packaging, and marketing snacks for over 20 years. Working with all sizes of companies, they will help invent, design, source, and supply your products to market. They pride themselves on providing organic ingredients as they partner with several local and national organic conventional grocers and convenience retailers. 
Services:
Contract manufacturing
Co-packing
Private label manufacturing
Turnkey solutions
Ingredient sourcing
Research and development
Branding
Custom packaging and labels
Roasting and mixing
Quality assurance
Marketing
Product Types:
Trail mixes
Dried fruits
Sesame sticks
Sunflower kernels
Raw ingredients
Speciality Product Capabilities:
Organic
Kosher
Gluten-free
Location: 13105 E 38th Avenue Unit 30, Denver, CO 80239
9. Yumbana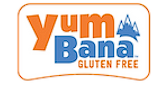 Yumbana is a manufacturing company that focuses on creating healthy and sustainable food products. They specialize in gluten-free products for their own brand as well as many others, making them an ideal partner for health-conscious manufacturers. Yumbana also supports sustainable agriculture practices by sourcing ingredients from local and organic farmers whenever possible. 
With a commitment to delicious, nutritious, and eco-friendly snacks, Yumbana is a growing force in the food industry.
Services:
Contract manufacturing
Private label manufacturing
Co-packing
Depositing and extrusion
Baking
Dry and frozen storage
Packaging in pouches, plastic bags, flowrapping, and cartons
Labeling
Manufacturing consultation
Scale-up and commercialization
Nutritional panel
Fulfillment
Bulk pre-blending
Batch baked and unbaked products
Product Types:
Bars
Breads
Mini cakes
Full cakes
Cookies
Cookie Dough
Donuts
Muffins
Pies
Rolls and crusts
Holiday cookies (seasonal)
Speciality Product Capabilities:
Gluten free
Soy-free
Peanut-free
Location: 651 Topeka Way Ste 500, Castle Rock, CO 80109
Food Manufacturers in Colorado for Small-Batch Products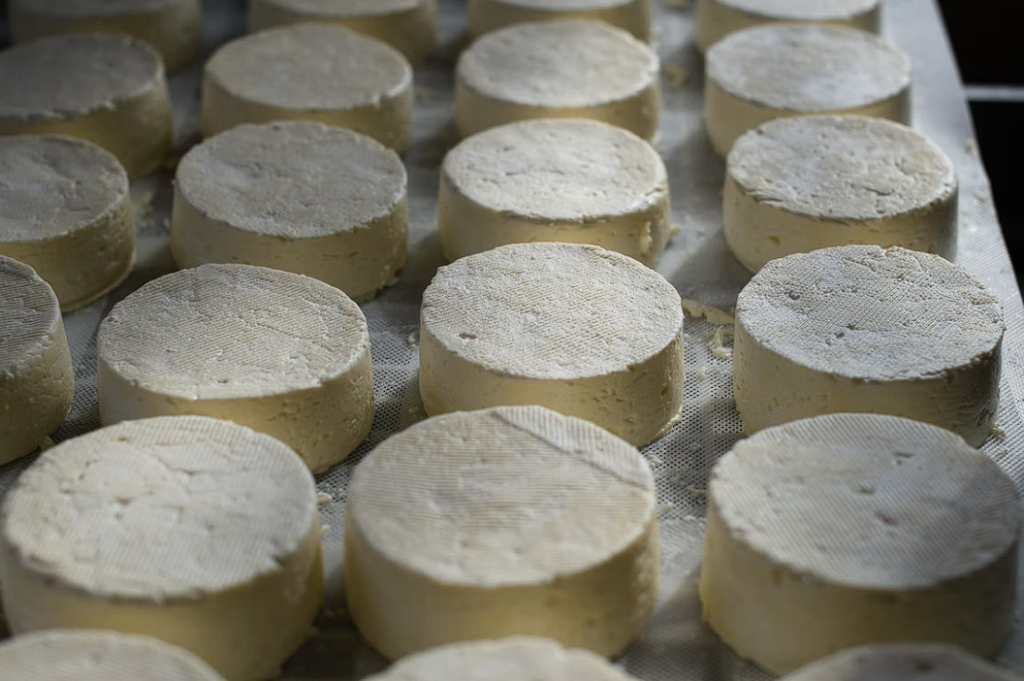 What is a Low MOQ Product?
MOQ, or minimum order quantity, is the minimum number of units or products that a manufacturer is willing to sell to a customer in a single order. A low MOQ product refers to a relatively small minimum order quantity, typically less than the standard quantity required by the supplier. Low MOQs can be beneficial for small businesses or startups that need to manage their inventory and cash flow carefully.
Low MOQ products may be offered by suppliers or manufacturers who specialize in producing small quantities or custom products or by those who are willing to accommodate the needs of smaller businesses. Some suppliers may charge higher prices for low MOQ products to offset the costs of producing smaller quantities. So, it is important to find a manufacturer that is willing to work with smaller businesses and low MOQs.
How to Find a Colorado Food Manufacturer for Low-Volume Products
Many of the companies previously listed work with startups and smaller businesses as they are small themselves. Before reaching out to those companies to see if they will work for your business, you can work with PartnerSlate to find exactly what you need. PartnerSlate's matching platform will pair you with a partner that works specifically with the production run size you're looking for, whether it's at the level of:
Startup (Less than 25,000 units)
Small (25,000-100,000 units)
Medium (100,000-1,000,000 units)
Large (1,000,000+ units)
Best Colorado Food Manufacturers to Work With as a Startup
Here is a list of companies from this article that work with startup-size production runs:
Colorado Quality Foods
Ready Foods Inc.
Landmark Foods
As well as small production runs:
Culinaire Foods
Oogies Snacks
Rocky Mountain Foods
More About Food Manufacturing in Colorado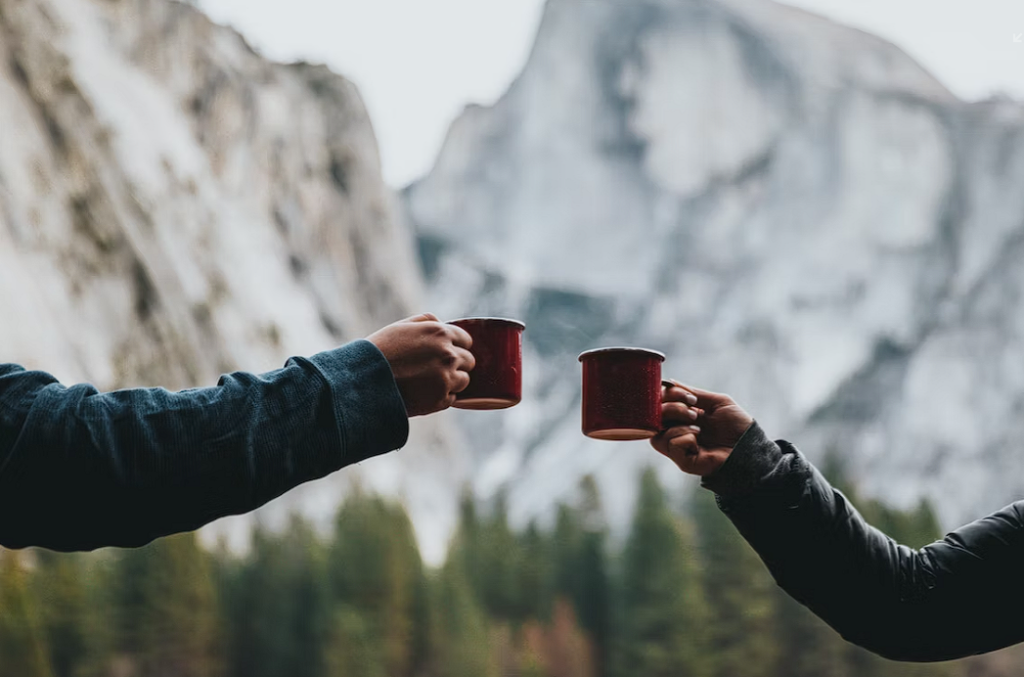 What foods are manufactured in Colorado?
From this list alone, you will find there are meats, snacks like popcorn and chips, frozen meals, trail mixes, and more. While Colorado may not be as established a manufacturing state as the Rust Belt or the Southeast, its newness allows it to be unconstrained by tradition and innovative for all types of new up-and-coming products.
Top Denver-based Food Companies
Colorado Quality Foods
Culinaire Foods
Oogie's Snacks
Ready Foods Inc.
Rocky Mountain Foods
Landmark Foods
Top Boulder-based Food Companies
Choose the Best Food Manufacturer in Colorado For Your Product
The food manufacturing industry in Colorado is diverse and each manufacturer offers a unique set of strengths and capabilities. Whether it is their experience in your product category, their production capacity, or their quality control processes, ensuring your co-man can meet your product needs is key to a successful food business.
By working with PartnerSlate you can find the best food manufacturer in Colorado to bring your product to market. Partnering with the right manufacturer can help ensure the success of your product and the growth of your business. Sign up with PartnerSlate to find suitable manufacturers for you and your products today.