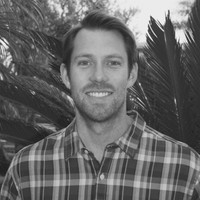 Latest posts by Matt Suggs
(see all)
If you're looking to scale your food and beverage startup, choosing the manufacturing method is likely top of mind. Instead of managing everything in-house, turnkey manufacturing allows you to outsource your project to external design and manufacturing teams. Whether you're manufacturing protein bars or frozen foods, turnkey services mean you can come to a manufacturer with an idea–and end with your products on the shelves.
This article will review the turnkey manufacturing processes, benefits, and potential limitations of this food and beverage manufacturing service.
What is Turnkey Manufacturing?
In turnkey manufacturing, a contract manufacturer (co-man) can assume some or all responsibility for the entire manufacturing process of a product on behalf of their client, from development to production and finally to delivery.
As the customer and brand owner, you are typically responsible for providing the specifications, requirements, and vision for the process. Following these specifications, the turnkey co-man handles some or all aspects of production, including design, engineering, procurement of raw materials, manufacturing, quality control, packaging, and logistics.
Outsourcing the entire manufacturing process to a specialized manufacturer reduces the burden of managing the production process, freeing you up to focus on other aspects of the business, such as marketing, branding, sales, and distribution.
What is the Difference Between Turnkey Manufacturing and Contract Manufacturing?
Another great option is contract manufacturing, a process where you outsource a specific manufacturing process or the production of a particular product to a third-party manufacturing company–instead of the entire process.
A contract manufacturer, or co-man, is a food production facility that produces food and/or beverage products on contract for other brands (their clients). They make the products to the exact specification of the brand-owned formula.
Contract manufacturers can also be co-packers, which means they not only manufacture your product, but package it so it's ready to sell at retail, wholesale, or direct-to-consumers. Often, smaller brands will want to find a contract manufacturer that can both produce and package their products.
Co-packers will receive your finished product either directly from you or your co-manufacturer. If they're your co-manufacturer as well, they might receive raw ingredients, produce your food or beverage, and then package it so it's ready for sale.
Many contract manufacturers offer turnkey services, but you can also partner with a co-packer for just some portion of the job.
Turnkey Manufacturing vs Tolling
The main distinction between turnkey manufacturing and tolling is that tolling requires the client to provide all the raw materials necessary for production.
Although this method calls for more coordination between the manufacturer and client, it gives brands more control over the quality of raw material being used, the number of products produced at a given time, and typically any intellectual property rights associated with the product.
Find Your Next Turnkey Manufacturing Partner
Turnkey Manufacturing Services for the Food Industry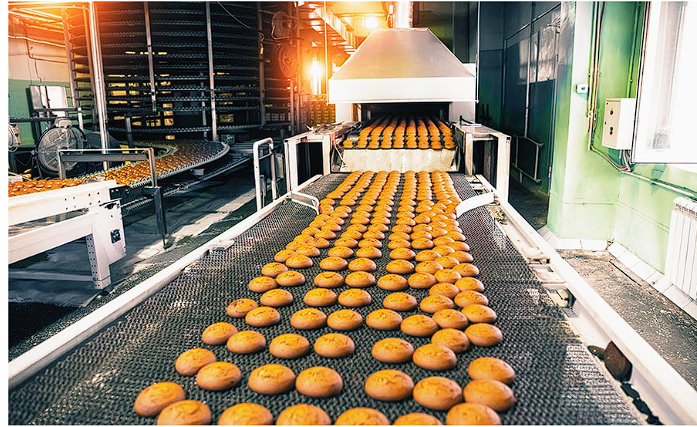 1. R&D
Research and development (R&D) in food manufacturing is the process of creating new food products or further developing existing products. While each co-man may facilitate this differently, R&D is a multistep process that takes new product concepts from ideation to a viable product and often requires collaboration between the co-man and the customer.
In the initial stages, market, consumer, and competitor analyses are conducted to inspire new ideas for food products or find ways to enhance existing goods. Once the R&D team selects an idea to build on, they move into concept development. This step involves fleshing out the commercial details surrounding the potential food product such as its unique features, target market, positioning, and potential benefits.
This is followed by an assessment to determine the feasibility of the food or beverage, taking into consideration factors like technology and equipment needs, ingredient sourcing, costs, regulatory barriers, and potential risks.
If feasibility checks out, initial samples of the new or enhanced product are made. This typically takes several rounds of experimentation with formulas to reach the desired result.
Prototypes then undergo testing from sensory evaluations (taste, texture, appearance, and overall acceptability) to nutritional analysis, stability testing, and shelf-life studies. Based on these evaluations, iterative tweaks and improvements are made to amend any issues. Finally, the product can be ramped up to full-scale production.
2. Ingredient Sourcing
Ingredient sourcing is a critical step in food production since it plays a major role in determining the quality of the final product. With turnkey manufacturing, identifying and procuring the best raw materials and or components needed for your product is all done by your manufacturing partner.
There is a sizeable amount of work that goes into this part of the food production process, including:
Identifying the best suppliers
Monitoring quality, price, and lead time
Negotiating contracts and terms with suppliers
Managing ongoing relationships with the suppliers to ensure timely delivery of materials and consistent quality
To prevent bad batches and low-quality products, it's important to work with a turnkey manufacturer that sources from raw food producers that are appropriately certified and that have strict testing ranges for their materials.
3. Manufacturing
Manufacturing encompasses the entire process wherein your product is made via a predefined set of processes and equipment. There are as many unique processes as there are unique products, and turnkey manufacturers provide the proper supply chain services, facilities, equipment, processing, and packaging capabilities to manufacture specific products for clients.
For example, if you're manufacturing a soda product, the entire clarification, ingredient mixing, carbonation, and packaging process would be handled by your turnkey partner.
However, all manufacturers are different and offer limited sets of unique product manufacturing capabilities.
So if you're a baked goods brand looking for a manufacturer to produce gluten-free cookies, you'll need to find one that is certified to make gluten-free products in their facilities. The same goes for organic, kosher, vegan, or products with any other dietary restrictions.
4. Product Testing
Product testing is a vital step in ensuring customer safety as well as product quality and consistency. Testing may be done in-house by the manufacturing team or outsourced by your turnkey team to a third-party testing service.
Product testing happens throughout various stages of the production process and can include:
Nutritional analysis
Sensory testing
Microbiology testing
Regular testing helps detect contamination or inconsistencies and allows businesses to identify and address issues quickly, protecting consumers and the company's reputation. As a food brand, it's especially important to vet potential partners to find a manufacturer with product testing processes that adhere to local, national, and international regulations.
5. Packaging
The packaging process in turnkey manufacturing involves everything from visual appeal to functional design. From the look of your label to the proper sealing and protection of your final product, there's a wide variety of packaging methods your product may require based on its size, shape, durability, and contents:
Vertical and horizontal form, fill, and sealing
Individual and multi-pack wrappers and over-wrapped trays
Heat seal and cold seal
Rigid and semi-rigid bowl and tray packaging
Flat and stand-up packaging
Hot pack and cold pack
Bottling (glass, plastic)
Canning
Boxing, and packaging bag-in-boxes
Cartons
Dual and multiple-compartment pouches
Re-packing
Shrink sleeve and cut & stack labeling
Carbonation and nitrogen dosing
Skin packaging
Map packaging
Wet packing and dry packing
By utilizing appropriate packaging materials and processes, manufacturers can reduce the risk of damage, maintain their brand's reputation for reliable, quality products, and support branding.
Many turnkey manufacturers offer design and testing services to help develop labeling and packaging that not only represents your brand well but guarantees your products make their way through the delivery environment in top condition.
6. Quality Control & Assurance
Quality control and quality assurance processes are designed to promote and prioritize consistent quality and safety in food products. These processes involve auditing the procedures, equipment, facilities, and raw ingredients that go into creating finished food products.
Albeit extensive, these measures are essential to avoid foodborne illness or product contamination, ensure ingredient quality, and maintain adherence to safety and quality regulations. Turnkey manufacturers keep accurate records of quality checks during the entire process to support quick identification and issue resolutions.
By implementing effective quality control and assurance processes, manufacturers can reduce the risk of product issues, improve customer satisfaction, and again, maintain your brand's reputation for reliable, quality products.
7. Warehousing & Shipping
Manufacturers offer inventory management by providing warehousing facilities where your products, and all the materials that go into making them, are stored.
Efficient warehousing–whether dry storage, freezer storage, or refrigerated storage–ensures the finished product is safe and readily available for shipment, reducing lead times and improving the entire production flow.
For instance, manufacturers making frozen meals or products with fresh produce will have the appropriate temperature-controlled facilities with refrigerated and frozen storage units to protect your materials and products from spoiling.
Shipping involves the transportation of finished products from the manufacturing facility to the customer or retailer. Shipping processes may include selecting the appropriate transportation mode, arranging for delivery schedules, and tracking shipments to ensure timely delivery.
Ready to Find Your Perfect Co-packer?
Benefits of Turnkey Manufacturing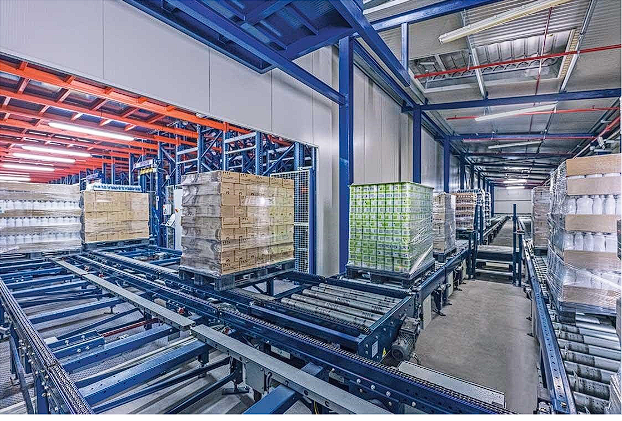 Flexible Manufacturing
In comparison to managing all elements of food production yourself, turnkey manufacturing can be more adaptable and responsive to changing customer demands, production requirements, and market conditions.
Since the manufacturer owns the entire process, production is designed to be modular and scalable, allowing manufacturers to quickly adjust production levels or change product configurations in response to changing demand. This approach allows your product to remain competitive in a rapidly changing market, while also empowering your manufacturing partner to meet any evolving needs of your brand.
Improved Quality
While turnkey manufacturing isn't required for great products, when everything is managed at one facility, quality management is conducted at every part of the process. Instead of you managing production and packaging quality on your own, an experienced team takes this over–helping brands to achieve the best quality result and the happiest customers possible at scale.
Efficient & Cost Effective
When one team is overseeing all logistics with effective, clear communication channels, your brand receives an integrated manufacturing process, from intentional design to smooth delivery. Instead of having to pay separate manufacturers for different parts of your process, an all-in-one approach can be more cost effective (though the initial investment may be higher).
With advanced automation technologies, leaned-out manufacturing processes, and rigorous quality control and assurance strategies, turnkey manufacturers can improve your end result, use of capital, and deliver high-quality products to their customers in an efficient way.
Disadvantages of Turnkey Projects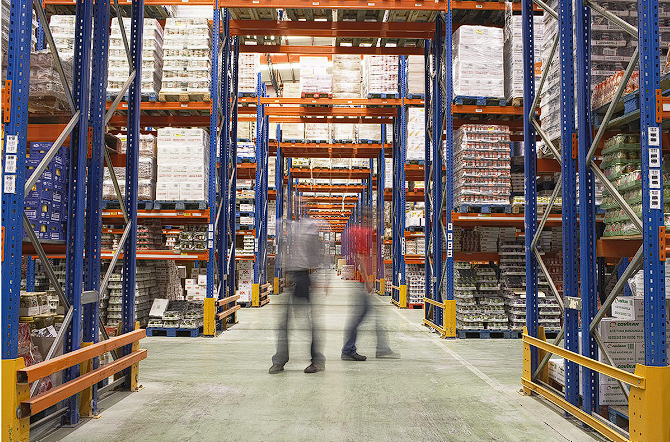 Larger Initial Investment
Turnkey manufacturing partnerships can require a larger investment to get started since they take over your entire process. Instead of just paying for packaging your product and doing everything else in house, turnkey manufacturers do it all–and are compensated for that.
The initial dollar amount required depends on the complexity of the production system, the size of production, and the type of product being manufactured.
Risk of a Mismatch
The risk of handing over all aspects of your business to another party lies in the possibility of mistakes. If your final product doesn't turn out as planned because of a miscoordination or miscommunication between the parties involved, you might find yourself in a sticky spot.
A mismatch can also occur if there is a lack of alignment between the customer's expectations and the manufacturing team's understanding of those expectations, or even just a poor culture fit.
Thankfully, you can minimize this risk by using PartnerSlate. PartnerSlate's Project Marketplace matches brands with high-quality production partners from our extensive network of Food & Beverage Manufacturers & Packagers. Food businesses create a detailed project and post it anonymously to the marketplace where qualified manufacturers with the right capabilities can come and show interest in your project. PartnerSlate will get you connected directly and cut the search process down from months to days.
Our goal to align you with the best partners in the business–suited to your most nuanced needs–ensures this sort of risk is avoided.
Find the Right Turnkey Manufacturing Partner For Your Food Business
When scaling your product, it takes time, energy, and investment to find the perfect manufacturing partner. That's where Partnerslate comes in.
Whether or not turnkey manufacturing feels like the best approach for your brand's next chapter, you can trust in PartnerSlate to find a manufacturer suited to your needs. Team with us to team you with the perfect manufacturing partner, so you can spend your time on the aspects of the business that brought you here.