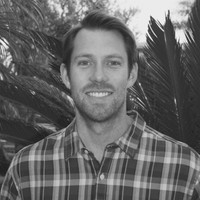 Latest posts by Matt Suggs
(see all)
If you've been looking for a soda manufacturers or private label company for your brand, then you're familiar with the long phone calls and extensive research it takes to find the right partner. With so many manufacturers offering different services and capabilities, it can be difficult to choose. But rest assured the best manufacturer for your business is out there—you just have to find it!
To serve as a jumping-off point, we've curated a list of some top soda manufacturers and private label companies in the U.S. to help you explore your options.
How is soda manufactured?
Soda and soft drink manufacturers can make a wide variety of bubbly beverages using ingredients like water, carbon dioxide, sugar, acid, juices, and extra flavoring. Here are the steps soda manufacturers would typically take to create your soda:
1. Clarification
In this first step the goal is to remove any unwanted materials from the water. Flocs are added to the water, acting as magnets for the suspended particles. Once the flocs have absorbed the particles, the water can be separated from the flocs, leaving it clear. The water is then put through a filtration and disinfection process.
The water will go through several filters of different materials and pore sizes. A small amount of chlorine is also added to eliminate bacteria and parasites. After a few hours, the water is then dechlorinated with an activated carbon filter.
2. Ingredient Mixing
Dissolved sugar and flavor concentrates are mixed in batch tanks in precise amounts. This combination can be heated via a pasteurization process to eliminate any bacteria and increase shelf life. This is then carefully mixed with the clarified water using specialized equipment to manage the proportions and prevent aeration.
3. Carbonation
After all the ingredients have been processed and combined, manufacturers add carbonation to the mixture. The amount of carbonation pressure varies depending on what type of soda or soft drink is being made.
Sometimes carbonation is added to the water at the beginning of the soda manufacturing process.
4. Filling & Packaging
The finished product is added to cans or bottles and then immediately sealed. Labels are added next; however, cans can have branding and product information printed on them before filling.
The bottled and canned sodas are packed into cartons or packaging. Finally, they're sent to warehouses for storage or distributors for sale.
Top Soda Manufacturers & Private Label Companies
Before we get into the list, we want to make it clear that there are innumerable incredible soda manufacturers throughout the United States. This article just touches on some great companies that could be the right fit for your brand.
But…why guess if it's the right fit? Wouldn't you start working immediately with a co-manufacturer with all the right capabilities for your brand?
With PartnerSlate, you can create a detailed project and post it anonymously to the marketplace where qualified manufacturers with the right capabilities can come and show interest in your project. PartnerSlate will get you connected directly and cut the search process down from months to days.
Skip the long days of cold calls and endless research and connect with the perfect manufacturer with help from PartnerSlate. Or if you want to continue the research first, keep reading!
1. California Custom Beverage LLC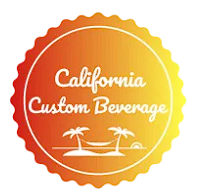 California Custom Beverage, established by the founder of Reed's Inc, offers co-packing services and produces drinks for the private-label market. With over four decades of experience, CCB offers expert guidance from design to distribution and has production capabilities on both the East and West coasts. 
Services:
Co-packing
Private label manufacturing
Contract manufacturing
Ingredient sourcing
Product development
Beverage formulation
Pressure sensitive labeling
Product design
Bi-coastal bottling
European old-style swing-lid bottles
​​Exclusive glass sourced from China
Traditional twist or pry-off
Product Types:
Still water
Carbonated
Beer and cider
Speciality Product Capabilities: Not listed
Location: 13000 S Spring St, Los Angeles, CA, 90061
2. Castle Co-Packers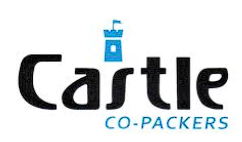 Castle Co-Packers is an independent bottling plant founded in 2004. They focus on working with specialized brands and are a kosher and organic-certified plant. They make sauces and non-carbonated and carbonated drinks and offer tea brewing, repacking, and sleeve labeling services, and have an expert logistics service that oversees a 500,000-square-foot warehouse.
Services:
Co-packing
Private label manufacturing
Contract manufacturing
Ingredient sourcing
Tea brewing
Repacking
Hot fill for plastic and glass bottles
Sleeve labeling for plastic and glass bottles
Cut and stack
Product Types:
Non-carbonated and carbonated beverages
Dressings, salsas, marinades
Speciality Product Capabilities:
Kosher
Gluten-free
Organic
Location: 11 Lloyd Avenue, Latrobe, PA, 15650
3. Circle Beverage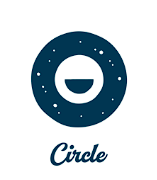 Circle Beverage takes a customer-centric approach to assist clients through the startup, launch, and scale-up of their business operations. They have a SQF Food Safety and Quality Certification, USDA Organic Certification, FDA Registration, and are a certified distilled spirits plant.
Circle Beverage is a good option for brands producing craft, health-focused, canned beverages in large quantities. The company also has several products available for wholesale. 
Services:
Contract manufacturing
Private label manufacturing
Cold and aseptic filling
Tunnel pasteurization
Liquid blending
Batching
Processing
Can sleeving
Flavor extraction
Product development
Refrigerated, frozen, and dry storage
Steeping
Product Types:
Still water
Carbonated and non-carbonated
Sparkling collagen water
Spirits
Tea and kombucha
CBD-infused products
Fruit juice
Extracts and powders
Speciality Product Capabilities:
Location: 1050 E. Washington St., Indianapolis, IN 46202
4. CSD Copackers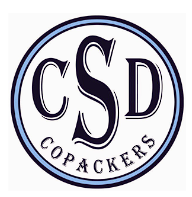 CSD Copackers specializes in developing carbonated beverages in a variety of packaging types. They are experts in manufacturing, flavor development, ingredient sourcing, and all things packaging. They can also accommodate trial runs, small batch sizes, proprietary packaging, and other challenging production requirements. 
From flavor development and ingredient sourcing to brand identification and packaging design, CSD helps existing and emerging soda brands produce quality products.
Services:
Co-packing
Contract manufacturing
Private label manufacturing
Ingredient sourcing
Product development
Tunnel pasteurization
Packaging: glass and aluminum bottles
Package design
Flavor development
Product formulation
Inventory management
Pressure sensitive labeling
Cold sterilization
Handling and storing dry sweeteners
Product Types:
Carbonated beverages
Bag-in-box syrups
Speciality Product Capabilities:
Location: 100 W Poplar Street, Scranton, PA, 18509
5. Nor-Cal Beverage Co.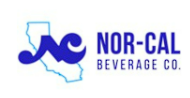 Nor-Cal Beverage Co. is a full-service, high-volume, contract manufacturer that co-packages iced teas and ades, energy drinks, organic beverages, and more. Serving some of the largest beverage industry leaders like Coca-Cola®, Nor-Cal offers services in packaging, pasteurization, labeling, distribution, and has two production facilities in California. 
Services:
Co-packing
Private label manufacturing
Contract manufacturing
Product development
Packaging: tray, pad, shrink wrap, RSC fill wrap, shrink wrap bundles, fiber multi-packs, cartons, Hi-cone, and Bliss Box
Repacking
Food Safety and quality management
Labeling: roll-fed, cut and stack, pressure sensitive labels, drop sleeve PET
Tunnel pasteurization
Cold fill
Hot fill
Product Types:
Still water
Non-carbonated and carbonated beverages
Iced teas and ades
Sparkling waters
Chilled juices
Organic and all-natural beverages
Speciality Product Capabilities:
Kosher
USDA Certified Organic
Location: 2150 Stone Blvd, West Sacramento, CA, 95691
6. Rocky Mountain Soda Co.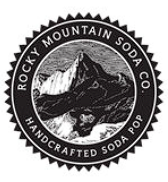 The Rocky Mountain Soda Company is a family-owned company producing custom soda flavors using four high-quality natural and organic ingredients: carbonated Colorado water, pure cane sugar, all-natural flavors, and non-GMO citric acid.
Each of their flavors is custom crafted in small batches and every bottle is packaged by hand the day it's made. Based in Colorado, Rocky Mountain Soda Co.'s products are free of artificial flavors, artificial colors, added salts, and preservatives.
Services:
Co-packing
Private label manufacturing
Ingredient sourcing
Product Types:
Sodas with unique flavors including birch beer, elderberry, prickly pear, peaches & cream, and many more
Speciality Product Capabilities:
Location: 4420 Glencoe St., Denver, CO, 80216
7. Sprecher Brewing Co. LLC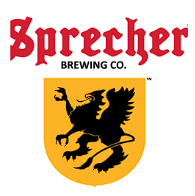 Sprecher Brewing is a contract and private label manufacturer specializing in producing hand-crafted beer and sodas to the exact specifications of their clients. They have been in business for over 40 years and offer bottling, canning, and bulk packaging services. From product development to packaging, they offer virtually unlimited customization. 
Services:
Contract manufacturing
Private label manufacturing
Bulk packaging
Bottling
Canning
Packing
Flash pasteurization
Cold fill
Product Types:
Carbonated drinks
Beer and cider
Mixers
Sparkling water
Hard seltzers and hard cider
Soda extract
Kegs
Root beer
Craft sodas
Speciality Product Capabilities: Not listed
Location: 701 West Glendale Ave, Glendale, WI 53209
8. Southeast Bottling & Beverage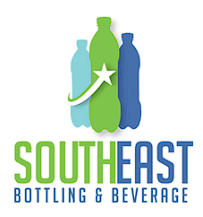 Southeast Bottling & Beverage provides state-of-the-art bottling services, ready-to-drink manufacturing, and co-packing services for every stage of production. They hold several certifications, including USDA, HEPA, and FDA, and have a 150,000-square-foot facility equipped with the latest in beverage manufacturing and co-packing technology. Their services range from formula development to flash pasteurization pressure-sensitive labeling. 
Services:
Co-packing
Private label manufacturing
Contract manufacturing
RTD manufacturing
Freezer and refrigerator storage
Ingredient sourcing
Ozonation
Flash pasteurization
Cold fill
Hot fill
Cool tunneling
Formula development
Film and carton packaging
Shrink sleeve
Pressure sensitive labeling
Product Types:
Still water
Non-carbonated and carbonated beverages
Flavored waters
Sports drinks
Functional beverages
Teas
Fruit juices
Liquid supplements
Speciality Product Capabilities:
Kosher
USDA Certified Organic
Location: 15340 Citrus Country Drive, Dade City, FL, 33523
9. Wildpack Beverage Inc.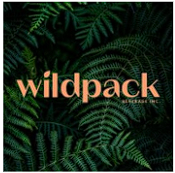 Wildpack Beverage Inc. was founded in 2017 and produces canned beverages for middle-market brands. They work to help beverage companies grow and expand their production by offering services in sleeving, packaging, batching, and canning. They handle all ingredient sourcing, offer a range of cans and packaging materials, and provide logistics and inventory management services for clients. 
Services:
Co-packing
Private label manufacturing
Contract manufacturing
Shrink sleeving
Ingredient sourcing
Small batch agitated mixing
Flexible liquid temperature control
Product development
Alcohol storage
Inventory management
Logistics management
Flexible production run sizes
Customer service support
Brite cans
Can ends
Printed cans
PakTech carriers
Case trays
Aluminum cans
Product Types:
Still water
Non-carbonated and carbonated drinks
Wine, beer, spirits, and cider
Seltzer
Cold brew
Kombucha
RTDs
Speciality Product Capabilities:
USDA Certified Organic
Kosher
Location: 1301 Edison Hwy, Suite A2, Baltimore, MD 21213
Soda Manufacturers for Small-Batch Products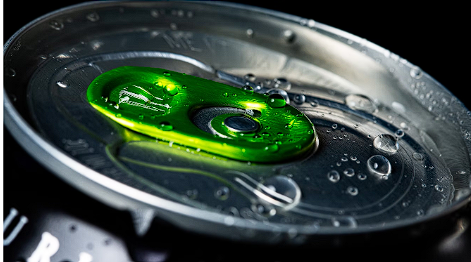 What is a Low MOQ Product?
Products with a low minimum order quantity (MOQ) are food or beverage items produced on a smaller scale. A low MOQ is usually necessary for businesses and startups before they have the capital to increase their production volume.
How to Find a Soda Manufacturer for Low-Volume Products
It can be difficult for small businesses to find the right co-manufacturer for the low MOQ products since some co-mans have higher MOQ requirements.
Skip the headaches of matching with the wrong co-packer by working with PartnerSlate. We make it simple to connect with the best soda manufacturers in the country–including options with lower MOQs.
PartnerSlate offers a convenient concierge service so brands can get their products to market faster without exorbitant consulting fees. Plus, there's no cost for the matching service if your project does not move forward after the initial introduction.
Best Soda Manufacturers to Work With as a Startup
Here are some soda manufacturers that are great for startups looking to produce less than 25,000 units:
California Custom Beverage
WildPack Beverage
CSD Co-packers
Find the Best Soda Manufacturer or Private Labeler for your Brand
While this list provided some great soda manufacturer options, the best soda manufacturer for your business will depend on a myriad of factors: do you need a low MOQ? A specific flavor profile? A kosher manufacturer?
PartnerSlate is the perfect solution for finding the right manufacturer for your beverage business. Sign up for free, add details about your business, and create a project describing the product and production needs.
The platform will link you with three suitable manufacturers and handle the introduction and onboarding process so your ideas from product to launch quickly, efficiently, and with a lot less stress.