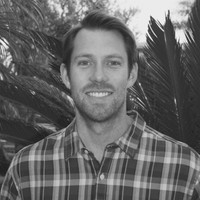 Latest posts by Matt Suggs
(see all)
Developing and creating an energy drink–whether it's a sports drink, CBD-focused, mixable powder, or something else–is exciting but time-consuming. An innovative product idea is great…but you also need to figure out the best way to get your concept onto the shelves and then into the hands of excited consumers.
Quick tip: finding a private label company for your energy drink brand is going to be one of the most effective ways to do that.
Of course, deciding on a co-packer or private label partner is a big decision. It takes time to research, send outreach, and get set up with the right manufacturer for your product. But PartnerSlate is going to do all of this for you!
Enjoy this review of some of the top private label companies for energy drinks and how to get started with your energy drink business.
What are private label companies for food and beverage?
Private label companies in the food and beverage industry create products based on their own proprietary recipes, ingredients, and specifications. These are then sold under the retailer's brand name with their label. Private label businesses use their expertise in formulation, production, and packaging so the retailer can maintain a focused branding strategy.
Some of the biggest advantages of private label products include:
Pricing: Retailers can determine the cost and set profitable pricing for their private label energy drinks.
Adaptability: Smaller retailers can swiftly respond to market demand for new features by quickly initiating the production of a private label energy drink, whereas larger companies may not be as interested in niche products.
Branding: Private label energy drinks showcase the retailer's brand name and packaging design, allowing for complete control over branding elements.
How to Find the Right Private Label Manufacturer For Your Energy Drink
A typical brand takes about six months to a year to find a manufacturer that has the capabilities and capacity to take their project on–after reaching out to about 50-100 manufacturers. And even after all that time and effort, it might not even be an ideal fit.
Katlin Smith, Founder & CEO of Simple Mills puts it clearly: "Contract Manufacturers are classically difficult to find…The one you end up working with is typically on the 12th page of Google and you have to call every one of them."
Finding the right private label partner for your business can pose various challenges and often requires a considerable amount of time and effort. The process often includes:
Identifying potential partners who specialize in your specific product category, such as energy drinks, will take time. You'll want to research and evaluate each company's capabilities, track record, quality standards, and production capacity.
Establishing open lines of communication and conducting thorough discussions to ensure alignment with your brand's vision, values, and target audience.
Negotiating terms, pricing, and contractual agreements demands careful attention to detail.
Overall, the process of finding the right private label partner can be intricate and time-intensive, making it crucial to invest adequate resources to make an informed decision that sets your business up for long-term success.
So how does an entrepreneur find the right contract packager for their product? By working with PartnerSlate: the leading discovery and connection platform in the consumer packaged goods (CPG) industry.
Our platform is designed to match you with the most suitable food and beverage contract packagers in the business. We carefully evaluate and compare your project needs with their capabilities and capacity to ensure a seamless partnership.
To list a project, brands fill out a form and have their details reviewed by PartnerSlate's Matching Advisors. We ensure the right co-manufacturers–out of our 6,000 co-packer network–see your project so we can match you with several options that have the capacity and interest to start working with your brand. Once you finalize your match, all onboarding and additional communication can be done right on the PartnerSlate platform.
By leveraging our extensive network and industry expertise, we take the guesswork out of the equation and provide you with a curated selection of private label companies and co-packers that align with your brand goals. You can confidently invest your valuable time in innovating, designing, and selling the best products for your customers.
Are there private label energy drink production minimums?
For a co-packer to be successful, it's important for them to be as efficient as possible. They'll want to make sure that they are making the most of their time and labor force as well as using their equipment to the best of their ability.
This is why many times a co-packer's minimums will be based on the number of units that can be produced efficiently in one shift – may it be 5,000 units or 100,000 units. Switching out labeling, packaging, or equipment for each new customer takes time and if they have to do this multiple times throughout the day, it could impact their bottom line.
That's why it's vital to have a quality company like PartnerSlate make sure you get easily connected with the best beverage contract packagers! PartnerSlate's "Production Run Size" analysis of each contract packager is just one feature that guarantees we will find the right fit for you and your product.
Great Private Label Energy Drink Companies
The energy drink sector is thriving, filled with innovation and potential. Get your foot in the door and start working with some of these great private label companies for your energy drink.
1. Country Pure Foods
Country Pure Foods is a top manufacturer of beverages and unique frozen drinks including juices and plant-based beverages. Their company focus is on quality, support, and the satisfaction of their customers, and they have locations across the country that can provide a variety of packaging solutions and resources. 
Focusing on food services (such as schools and healthcare), retail, private labeling, and co-packing, Country Pure Foods supports brands all across the country.
Services:
Private label manufacturing
Contract manufacturing
Contract packaging
Distribution
Aseptic juice boxes
Food service
Single-serve portions
Retail
Chilled cartons, cups, and jugs
Frozen cartons and cups
Room temperature cups
Product Types:
Smooth frozen juice blends from concentrate
Vegetable juices
Fruit juices
Vegetable and fruit juice blends
Almond milk and oat milks
Natural spring water
Iced tea
Organic juices
Organic almond milk
Lemonades
Location: Akron, Ohio
Speciality Product Capabilities: Organic
2. Blue Chip Group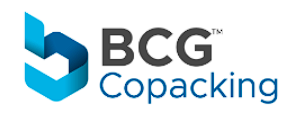 Blue Chip Group is a family-owned business that grew from humble beginnings to becoming one of the nation's leading dry foods manufacturers. Under their two brands – Augason Farms and Live Prepared, they are committed to providing a diverse and comprehensive list of over 300 different products, including entrees, snacks, and beverages. 
Guaranteed to use only the highest quality ingredients, including gluten-free alternatives and fresh organic offerings. They own their entire supply chain, including formulation, mixing, packaging, and fulfillment with a 150,000 sq. ft. production facility.
Services:
Formulation, packaging, warehousing, and fulfillment of canned or bottled beverages
High-speed packaging and labeling
Bulk or staged Blending/Mixing
Product formulation
Supply Chain and Inventory Control
Kitting and Fulfillment
Nutritional and nutraceutical solutions from formulation, blending, and testing to packaging, warehousing, and fulfillment
CTolling or turnkey Solutions
Product Types:
Non-carbonated and carbonated beverages
Dry mixes
Dry pasta
Flour mixes and dough
Dry, condensed, and evaporated dairy
Dried and dehydrated fruits and vegetables
Breakfast, cereal, and granola
Nuts and mixes
Hard candies and gummies
Organic soups
Gluten-free items
Fruit and vegetable juices/blends
Energy drinks/shots
Speciality Product Capabilities:
Kosher
Gluten-free
Organic
Location: Utah
3. Great Energy Drink Private Label Company
This private label company is one of the best-known names in the beverage co-packing and drink manufacturing business. They specialize in alcoholic and non-alcoholic canning and accommodate sustainable and responsible co-packing and manufacturing methods.
The company provides both private labeling and co-packing services in its dairy and allergen-free facility. In addition to storage and warehouse services, their massive 425,000-square-foot factory offers bulk spirit storage, tunnel pasteurization, a water plant, in-house laboratory testing, and much more.
Not only does Blue Marble have a large and impressive manufacturing facility, but the fact that they're open 24 hours a day, seven days a week, makes them one of the more reliable manufacturers in the nation.
Services:
Beverage formulation and canning
Pasteurization and batching
Can sleeving and laser encoding
Carbonation and nitrogen dosing
Shrink sleeving
Private label services
TTB services
Supply chain management
Formulation within their laboratories
Product Types:
Variety packs of alcoholic or non-alcoholic canned beverages
Spirits
Vintners
Sugar brew
Malt beverages
Specialty product capabilities:
Dairy-free
Allergen-free
Organic
Location: Indiana
4. Great Energy Drink Private Label Company
This private-label company is a full-service food and nutritional contract manufacturing partner. From research and development to manufacturing and packaging, they partner with small to large clients to provide them with all their contract manufacturing and logistics needs. Providing unrivaled expertise in formulation development, blending, packaging, quality control, and fulfillment services.
Services:
Manufacturing and packaging
Sourcing and product research and development
Blending, packaging, and fulfillment
Logistics solutions
Product Types:
Beers and ciders
Dry mixes
Flour mixes and dough
Vitamin, mineral, and herbal powder blends
Meal replacements and drink powders
Dry, condensed, and evaporated
Breakfast, cereal, and granola
Spices and extracts
Hard candies
Speciality Product Capabilities:
Kosher
Gluten-free
Organic
Location: Wisconsin
5. Great Energy Drink Private Label Company
This beverage company is a co-pack facility and production partner with an SQF II Certification, working to move beyond traditional "co-packing" relationships filled with too little information, a lack of collaboration, and a fair bit of adversity.
This company strives for collaboration, transparency, and the spirit of win-win business. The company offers a variety of engagement packages, which allow partners to be involved in the back-office portion of their production business to the extent they feel is the most appropriate, adding value to both organizations.
Services:
Distribution
Inventory analysis and logistics
Aluminum canning and packaging
Stabilization and filtration
Tunnel shrink wrapping
Kegging
Cold fill
Tunnel pasteurization
Liquid bending
Product Types:
Still water
Non-carbonated
Carbonated
Speciality Product/Processing Capabilities: None listed.
Location: Washington
6. Great Private Label Company for Energy Drinks
This private label company is a versatile and turnkey contract packaging solutions provider conveniently located in the heart of Texas, with the ability to formulate, label, brand, and manufacture a wide variety of products. Their four-acre plant facility is fully monitored featuring secured buildings with stringent quality standards.
Services:
Contract packaging solutions, sourcing, and label design
Induction cap sealing
Bottling line
Nutrition and supplement facts labeling
Product development with custom formulation
Research and development
Tunnel pasteurization
Flash pasteurization
Cold fill
Product Types:
Still water
Non-carbonated
Dry mixes
Dry, condensed, and evaporated dairy
Liquid vitamins and supplements
Powder vitamins and supplements
Speciality Product Capabilities:
Location: Texas
How do I start my own energy drink company?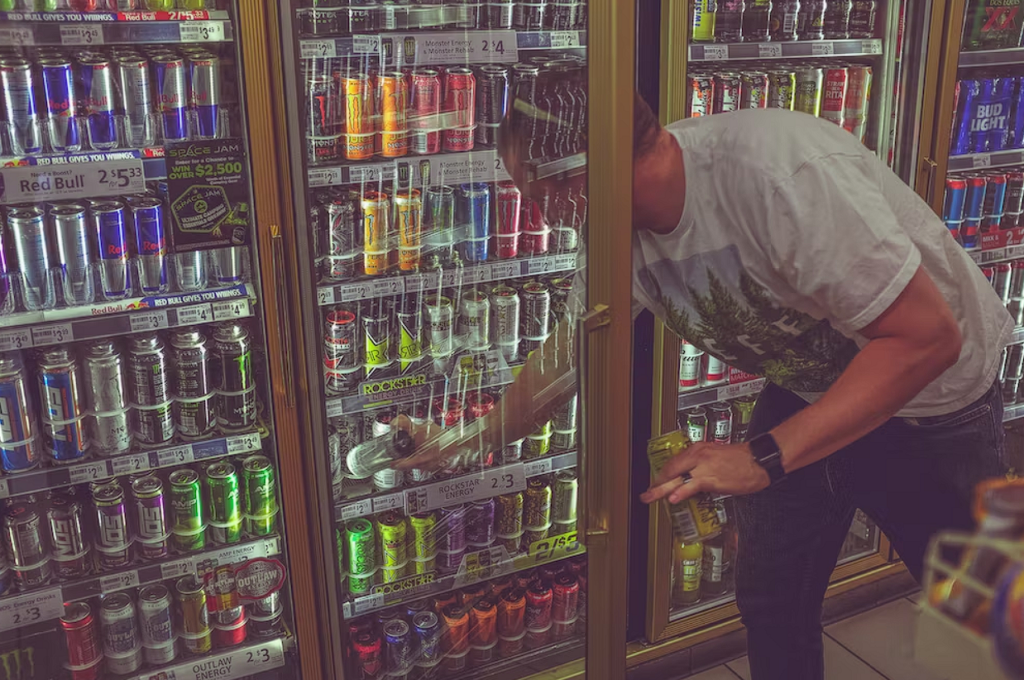 Investigate and research your target consumer: Market and consumer research can give you an idea of your target audience and what food products are popular with the public. Understand what else is out there, who your competition is, and if your new drink will be viable in this space.
Think legal: Acquire the proper licensing and credentials to sell your product and safeguard your intellectual property.
Get support to find the best private label company for your brand! You'll want to make sure you are working with a company that ensures the highest quality of care when manufacturing. PartnerSlate offers a streamlined process that not only matches you with the right partner but also offers exceptional onboarding that ultimately leads to products hitting the market faster.
Focus on branding and marketing: With a private label company managing product and recipe development, your goal is to grow your audience of potential customers to rally around your new product. Thinking about the name, the package, the label, and how to market it to grow demand.
Read our full guide on how to move your product from idea to launch.
Conclusion: What is the best private label energy drink company?
Finding the right private label companies for energy drinks can be a daunting task, but PartnerSlate is here to simplify the process and help you achieve your goals. As the leading platform in the industry, PartnerSlate offers a comprehensive range of resources and support to assist food and beverage entrepreneurs like you.
Our platform offers a vast selection of top-quality private label companies for energy drinks, far beyond the few we just reviewed. We understand that each brand has unique requirements and aspirations, so we strive to offer a diverse array of options to cater to your specific vision and clientele.
If you're an aspiring food or beverage entrepreneur seeking the ideal private label company for your energy drinks, PartnerSlate is your go-to platform. Empower yourself with knowledge, explore the extensive options available, and let us help you pave the way to success in the industry.