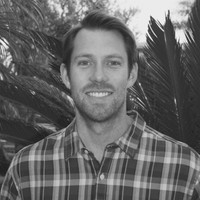 Latest posts by Matt Suggs
(see all)
As the dynamics of the food and beverage industry continue to evolve, businesses are constantly rethinking strategies and adopting innovative methods to remain competitive. This is where food and beverage consulting firms can help, by offering expert insights and solutions based on in-depth industry knowledge and analysis. These firms play a vital role in guiding business decisions, helping to improve efficiency, and enabling growth.
PartnerSlate is all about supporting food entrepreneurs, so we've curated this list of some of the top food and beverage consulting firms you can work with. Whether you're a young food startup or an established business looking to scale, we've covered them all!
What is Food and Beverage Consulting?
Food and beverage consultants are professional advisers specializing in the restaurant and hospitality sector. They bring a wealth of industry-specific knowledge and expertise to help businesses to identify areas that need performance improvement, and how to improve them.
What do Food and Beverage Consulting Firms Do?
Food and beverage consulting firms lend a hand in numerous areas within the food industry, including supporting food product development, managing supply chains, formulating brand strategies, running business operations, and enhancing overall performance and profitability.
These firms provide valuable insights into market trends, consumer preferences, and industry best practices. They may also offer solutions for challenges in areas like food safety, quality control, sustainability, and regulatory compliance.
For example, if a food and beverage consulting firm offers supply chain management services, they may help businesses optimize their sourcing, production, and logistics for better efficiency and sustainability.
Or, consultants can assist with safety and compliance, ensuring businesses meet all food and beverage regulations and quality standards, such as HACCP and FDA guidelines. Marketing and branding consulting is also quite prominent, involving crafting effective strategies to enhance businesses' visibility and customer appeal.
Top Food & Beverage Consulting Firms
Food and beverage consulting firms can serve a range of businesses. The companies on this first list are best suited for larger food and beverage businesses, and primarily offer financial, legal, tax, and analytics consulting services. 
1. Bain & Company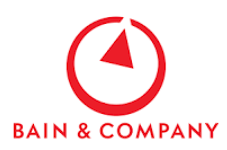 Bain & Company is a global consulting agency that services multiple industries, including the food and beverage industry, particularly for restaurant businesses. They offer services to businesses experiencing industry issues including marketing, sustainability, and finances. A few of Bain & Company's services are procurement, private equity, sales and marketing, and customer experience.
Services:
Sales and Marketing: Offers clients insights to increase their marketing potential to create the best possible marketing strategy for their product.
Procurement: Helps clients develop sourcing strategies to make the best possible decision for sustainability.
Strategy: Can build strategies for corporate and finance, business, and innovation.
Sustainability: An integrated approach to add sustainability into the company's overall strategy and operations with emission, investment, and more.
2. Deloitte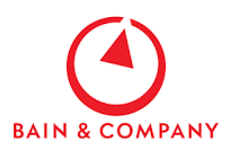 Deloitte is a large consulting agency that helps various food companies, ranging from dairy and confectionery manufacturers to alcohol and tobacco products. This consulting firm helps with supply chain management, strategy creation, local and tax consulting, and more. Deloitte provides services to multiple industries outside of food and beverage, such as health care, real estate, automotive, and insurance.
Services:
Supply chain management: Helps their clients with planning, strategy, and sourcing for their food products.
Food Brand Protection: Offers protection services to clients by making data-driven decisions for brand health.
SAP ERP implementation: Help food businesses reach their performance goals via insights, case studies, press releases, and more.
3. KPMG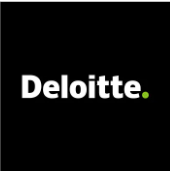 KPMG is all about bringing sustainable change to their clients. This global consulting agency operates in over 100 countries and territories, offering services to help food and beverage companies with their taxes, marketing strategies, analytics, growth, and more.
Services:
Audit and Insurance: Provides data and financial information to clients to help increase their overall efficiency.

KPMG Clara: An audit platform powered by Microsoft Azure that gives clients 24/7 access to their audit status.

Tax and Legal: Clients receive data-driven insights and work with tax professionals to streamline their tax and legal management.
Advisory: Offer clients advice on deals, marketing, strategy, and consulting to get the best results.
Private Enterprise: Offers trusted advisors and access to KPMG's global resources and alliance network to help clients meet their business goals.
4. L.E.K. Consulting

L.E.K. Consulting is dedicated to helping companies facing difficult situations in researching, modeling, benchmarking, analysis, and strategy. This firm works with companies across 14 industries and performs target research to find the best solutions.
Services:
Strategy: Provide data to make integrated strategic choices for the best results.
Sustainability: Find ways for companies to be more sustainable when making their products.
Marketing and Sales: Uses insights from consumers, markets, and business environments to create the best commercial strategies for products, programs, and customer segments.
Mergers and Acquisitions: Combine data and financial analysis to help clients understand the full value of the merger or acquisition, target identification, due diligence, joint ventures and alliances, integration, and exit support.
Digital: Assist clients with digital security and threats, strategy, customer experience, supply chain and production.
Data and Analytics: Helps clients make commercial decisions using data insights and strategies. They also offer clients custom-built analytics they can run on their own.
Advisory: Deploys multidisciplinary teams with expertise and experience with capital projects to provide advice through the project life cycle.
Best Food & Beverage Consulting Firms For Startups
When it comes to food start-ups and smaller businesses, these food and beverage consulting firms are ready to help get their products on the shelves. 
1. Ashley Sutterfield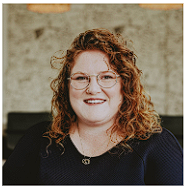 Ashley Sutterfield is the CEO and owner of Sage, a firm that provides coaching and consulting to up-and-coming food and beverage businesses. Sage helps food entrepreneurs find co-mans and co-packers, build professional relationships, grow profits, and more.
Services:
Coaching Program: A 16-week program that helps food entrepreneurs learn about connection, investments, profits, and more.
6 Step Co-Packing & Beyond Course: This is a six-week course that teaches small businesses about co-packing and how to find a co-packer.
2. Boyle Brands Consulting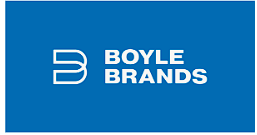 Boyle Brands Consulting is a CPG development firm that works on commercialization, co-packer matching, and operation optimization for food and beverage clients. Boyle Brands provides an operations director or innovation manager at the beginning of a food business growth stage to help them reach their product development goals.
Services:
Commercialization: A tailored program designed for food and beverage entrepreneurs to launch their products.
Operation Optimization: Offer clients fractional management services like warehouse searching, ingredient and packaging sourcing, and more for the best operations class.
Co-packer Matching: Connect companies and entrepreneurs with vetted co-manufacturers.
3. Bravo CPG

Bravo CPG offers food startup operations management and fractional COO services. They aim to work as part of the client's team to help them achieve faster and better results. Bravo CPG specializes in planning, sourcing and procurement, shipping, and other services.
Services:
Operations Management: Act as an extension of the client's team by taking on responsibilities.
Fractional COO: Identifies ways to streamline processes, leverage technology, and reduce costs to scale clients' businesses.
Advisory: Package advisory support for 10,20 or 40 hours for projects. Projects are completed on a case-by-case basis.
4. Edge Beverage

Edge Beverage is a beverage consulting firm that works with small and mid-sized beverage brands. With Edge Beverage, brands can work with retail account executives and sales teams to help them in local markets nationwide. They aim to increase their client's brand awareness and sales with national retailers.
Services:
Chain Account Sales: Handles outreach, run analysis, and executes chain programs between suppliers, distributors, and chain accounts.
Distribution Sales and Expansion: Uses analysis and projections, oversees brand pitching and contract negotiations, and procures orders and organizes logistics with suppliers and distributors.
Salesforce Program: Give clients access to their free Salesforce territories map and streamlines onboarding for immediate market representation.
Importation: Provides clients with warehousing and importation needs while pitching their products to chains and retailers.
5. Food Business Consulting

Food Business Consulting is a consulting firm with expertise and resources with more than 25 years of experience. They offer services that help with product ideation, formulation, packaging design, sourcing, and more. Food Business Consulting works with companies of all sizes, including startups.
Services:
Ideation: Provides clients with all the help they need to bring their product from ideation to commercialization.
Product Development: Work with the client throughout the entire process, from formulation to launch.
Regulatory and Quality Assurance: Makes sure food is made in compliance with certifications, requirements, laws and regulations.
Commercialization: Get support while bringing your products to the shelves, from initial concept to final product launch.
Acquisition Advisement: Get consultation from an experienced team to help with food acquisition, manufacturing, and more.
Packaging Development: Branding and Marketing: Collaborates with clients to create a communication strategy and marketing tactics that are successful.
6. Food Ops LLC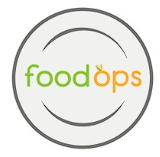 FoodOps LLC is a consulting firm founded in 2016 that offers services for multiple aspects of food and beverage, such as manufacturing, research, logistics, and more. The firm's mission is to improve food businesses using fractional operational leadership and acts as a part-time COO for their clients, helping them pick co-manufacturers, handle forms, and other tasks.
Services:
CPG: Gives clients services to scale their brand, start the food product development process, production planning, manufacturing, and food safety and quality.
Food Producer: Has food safety programs to prevent FDA, SQC, and BRC audits.
Investor: Portfolio support for companies experience issues and handle due diligence to prevent product recalls.
Product Commercialization: Transcribes receipts into weight and percentages so that there's no confusion for the manufacturing partner.
7. Food Startup Help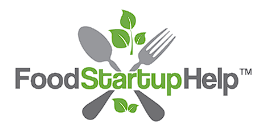 Food Startup Help has a combination of services catered to food startups. They assist their clients with any operational challenges they may face during food product development, kitchen design, and more. Food Startup Help specializes in services needed for bakery and restaurant operations.
Services:
Bakery and Restaurant Operations: Clients can conceptualize their retail or wholesale bakery and more under the guidance of Food Startup Help.
Food Product Development: Clients can work with the firm's team of chefs for production, growth strategy, and product launching.
Kitchen Design Service: Works with clients to choose the best cooking and kitchen equipment for their operations.
Culinary Curriculum & Course Creation: Help create online topics, training, find textbooks, write exams, student toolkits, etc.
8. JPG Resources

JPG Resources was founded in 2009 and has been working hard since to deliver the best results to their food and beverage clients. This firm is composed of over 50 professional food experts who guide their clients from prototype to launch. Some of JPG Resources' services include prototype creation, commercialization, raw material, analytics, and more.
Services:
Product development: Their R&D team helps with prototype creation, recipe formula development, analysis, plant trial support, and commercialization.
Wheelhouse: Designs and implements supply chains for increased scalability so clients can focus on business tasks.
JPG Advisory: Guides clients with expert advice with one-on-one advisory or cohort styling.
M&A Services: Balances two types of due diligence, "pressure test" and "skeletons in closet" for transaction agreements, compliance, and more.

Rodeo CPG is a consulting firm looking to break into the always-changing retail environment. The firm provides services for management and analytics, helping their clients find the best markets, pricing, and more. Rodeo CPG also has admin support for retail and distribution customers to help their clients' products stay on the shelves.
Services:
Sales Management and Execution: Helps clients get their products on the shelfs with curated strategies for retailers and handles relationships for active accounts.
Sales Order Management: Sets up infrastructure, processes orders, manages logistics, maintains inventory, and helps with integration planning.
Dedication Analysis: Groups deductions by distributor for easy, exportable analyses.
Dispute Resolution: Find any unauthorized deductions and dispute them on behalf of the client.
Sales Planning: Identifies the market, key contact, review timelines, and build the sales plan.
Data Analysis: Tracks sales using data from distributor's datasets, PO's, and POS data.
Work with the Best Food and Beverage Consultant for Your Brand
One of the most important parts of launching your products is having a solid support team. A food and beverage consultant can be helpful for both large companies that need more time to focus on other tasks and startups wanting to forge their way in the competitive food and beverage industry.
Choosing the right consulting firm is as important as finding the co-man to produce your food product.
PartnerSlate simplifies that process by connecting you to a 6,000 network of incredible manufacturers. Just list your project on the PartnerSlate marketplace and our matching system will connect you with multiple interested co-manufacturers that have the right capabilities to produce your food or beverage product.
After you're connected, our platform streamlines document sharing, communication, and onboarding so you can start getting your product right to the shelves. Plus, a matching advisor courtesy of PartnerSlate will accompany you throughout the process to ensure a seamless experience.
Let's get your product onto shelves!