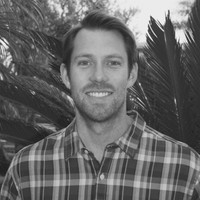 Latest posts by Matt Suggs
(see all)
With so many beverage manufacturing companies in the United States alone, narrowing down the choices and finding the best fit for your brand will take some time and effort. But nobody wants to spend hours researching and making cold calls to manufacturers who can't take on their project.
At PartnerSlate, we're all about making the co-packer search smooth and successful. So we've curated this list of some great drink manufacturing companies and beverage co-packers in the US. To make your search process even easier, we've included some useful tips to help you make an informed decision and get started with production.
Let's start with the basics!
What are drink manufacturers and beverage copackers?
The "co" part of "co-packers" refers to the word "contract" in contract packaging (or manufacturing) companies. These businesses are responsible for manufacturing and packaging products for brands that employ them, and some even make and sell their own products. When it comes to drink and beverage co-packers, these businesses are primarily focused on providing co-packing services for refreshments.
Co-packers can offer a range of services including product development, ingredient sourcing, cost containment, packaging, storage, labeling, regulatory compliance, and in-house R&D. Using co-packers allows beverage brands to focus on the marketing and sales of their business–instead of the intricacies of actual production.
Types of manufactured beverages
All of the following drinks will need a manufacturing company to help take the beverage from conception to production.
Coffee & tea (iced)
Lemonades, limeades, fruit punches
Fruit juices
Bottled smoothies
Soda
Seltzer and sparkling water
Still water
Dairy products
Alternative dairy
Kombucha
Mixes
Hard seltzers and other ready-to-drink alcohols
Protein drinks
Meal replacement drinks
Wines
Liquor & spirits
Beer & cider
CBD & THC beverages
Why is it so challenging to find the right drink manufacturer for your brand?
Finding the right co-packer isn't always a straight shot. You need to find a manufacturer that is close enough to keep transportation costs low, can make your product safely and efficiently, and can scale with you as you grow.
Plus, every manufacturer has different capabilities and requirements. Some co-man aren't able to work with smaller MOQs, while others may not have the specific services or production processes you're looking for.
Some good news: you can save time, effort, and energy when you use PartnerSlate to find your co-packer partner. No more cold calls, long hours at the computer, or ignored outreach. PartnerSlate can match you with a manufacturer in days–not weeks or months.
We keep it simple. Create a free profile and add all the information and details of your project. Post your project on our Marketplace and then we'll match you with a selection of our 6,000 manufacturers within the PartnerSlate network that are interested and have the right capabilities to produce your product.
Once you're matched, use our all-in-one platform for document sharing, communication, and onboarding. With PartnerSlate, you can reduce the time it takes to get to a production run by months.
How to Find the Best Drink Manufacturing Company For Your Business
Here are some of the steps you'll want to take when finding the best beverage co-packer or drink manufacturer for your product.
1. What ingredients are in your beverage?
What is included in your beverage? The ingredients in your product will narrow down which co-packers and manufacturers you can use since certain facilities have limitations to what ingredients they'll work with. Does your product…
Have dairy included?
Have gluten?
Have nuts or other allergens?
Need to be served hot? Or cold?
Require organic ingredients?
Include CBD, THC, or alcohol?
All of these ingredients–and more–will impact how easy it will be to find a manufacturing partner for your beverage.
2. What type of processing is required for your beverage?
Specific ingredients and drinks require certain processing capabilities. Do you need a manufacturer with capabilities for…
Pasteurization (Aseptic, retort, tunnel, etc.)
Carbonation or nitrogenation
Cold brewing or hot brewing
Distilling
Fermentation (dairy, fruit, vegetable, liquid)
Juicing/pulping
Homogenization
Dehydration and rehydration
In-line filtration
In-tank mixing
Hot fill or cold fill
Allergen-free handling
And there's more! If right now you're at the concept stage and you don't know exactlywhat processing your drink needs, that's okay. Finding the right co-packer and manufacturer means they'll be the right one for exactly your stage of the process, whether you're still tweaking your recipe, expanding to new flavors, or ready to ramp up production.
3. How will your beverage be packaged?
Now that you know your ingredients and what processing your product needs, it's time to determine the packaging. What packaging do you want for your drink–or what packaging does your drink need? Does it need to withstand cold temperatures? Hot temperatures? Should it be microwavable, recyclable, or aseptic?
Packaging options include:
Aluminum
Plastics
Glass
Aseptic cartons
Cans
Bottles
Bag-in-a-box
Kegs
You may also want a partner that provides design and marketing services as well.
4. Get a warm introduction to a beverage co-packer
PartnerSlate is a co-packing industry expert–we understand how all of these options can feel overwhelming–fast. That's why we've streamlined the process to provide transparency and guidance to both the product owners and manufacturers.
PartnerSlate helps you find the best manufacturer for your product needs. Register for free, provide information about your business, and post a project outlining your product and production requirements. If you find the perfect fit, our platform makes the documentation and onboarding process painless.
Great Beverage Co-packers and Drink Manufacturing Companies to Know
Searching high and low for the perfect beverage co-packer or manufacturer and still having no luck? Don't worry. We're here to help with this list featuring some of the top beverage co-packers and drink manufacturers in the industry right now.

But, it's also important to know that these aren't your only options. If you still wish to explore more manufacturers after you read this list, sign up for PartnerSlate, and we'll find the right manufacturer for you!
1. AZPACK
AZPACK is one of the most recognizable names when it comes to high-quality beverage co-packers and drink manufacturing companies. AZPACK has been increasing its operations since 2009 in response to rising client demand.
The company now boasts the capability of packaging more than 100 million bottles per year at its brand-new and bigger facilities. In 2014, they even introduced a new can-filling machine to their fleet, allowing them to manufacture up to 1200 cans per minute.
Apart from that, AZPACK also offers microbiological laboratory facilities for research and development, formulation, and product testing. They also have the capacity to co-pack and manufacture beverages that are kosher, halal, and non-GMO. And as company policy, they place a high priority on cleanliness and sanitation in all of their facilities.
Services:
Bottling and canning
Packing and cold-fill carbonated
Private label and contract manufacturer
Contract packager
Product testing and formulation
Tunnel pasteurization
Hot fill packing
Product types:
Teas
Infused waters
Energy drinks
Non-carbonated bottled drinks
Cold fill carbonated canned drinks
Tunnel pasteurized canned drinks
Sauces & spreads
Dry mix beverages
Specialty product capabilities:
Location: Tempe, AZ
2. Blue Marble Productions
Blue Marble Productions, Inc. is one of the best-known names in the beverage co-packing and drink manufacturing business. They specialize in alcoholic and non-alcoholic canning and accommodate sustainable and responsible co-packing and manufacturing methods.
Blue Marble Productions provides private labeling and co-packing services in their dairy and allergen-free facility. In addition to storage and warehouse services, their massive 425,000-square-foot factory offers bulk spirit storage, tunnel pasteurization, a water plant, in-house laboratory testing, and much more.
Not only does Blue Marble have a large and impressive manufacturing facility, but the fact that they're open 24 hours a day, seven days a week, makes them one of the more reliable manufacturers in the nation.
Services:
Beverage formulation and canning
Pasteurization and batching
Can sleeving and laser encoding
Carbonation and nitrogen dosing
Shrink sleeving
Private label services
TTB services
Supply chain management
Formulation within their laboratories
Product types:
Spirits
Sugar brew
Malt beverages
Non-alcoholic beverages
Specialty product capabilities:
Dairy-free
Allergen-free
Organic
Location: Indianapolis, IN
3. Boombox Beverage
Boombox Beverage was established in 2018 to scale the non-alcoholic beverage market starting with cold-brewed coffee. They are FDA-registered carbonated beverage co-packers, with a special focus on cold brews and other functional drinks.
They have a roster of house brands of these products, manufacturing cold brew coffee, cold brew tea, waters, carbonated beverages, confectionary products, and more. Experienced in a variety of highly regulated sectors, Boombox is a leader in the non-alcoholic beverage sector, working on a comprehensive compliance program that covers every part of the business.
Services:
Packaging cans, kegs, bag-in-the-box, and barrel pouches
Private label manufacturer
Contract manufacturer
Retort packaging
Cold fill and hot fill
Product types:
Cold-brewed coffee
Cold-brewed tea
Infused waters
Energy drinks
Dry mix beverages
Protein drinks
Functional beverages
Confectionary products
Bottled water
Specialty product capabilities: Kosher
Location: Skokie, IL
4. Great Beverage Co-packer & Drink Manufacturer
This beverage co-packing company, founded in 1980, focuses on improving consumer health and well-being through its natural and organic beverage line. Valuing respect for others, teamwork, safety, and continuous progress, this organization is a preeminent manufacturer of natural and organic food ingredients and a contract manufacturer.
The company has stayed on top of the industry and consumer trends in this space for a long time now. As a result, they now have three facilities in California, making them among the leading manufacturers in the state. Each of them is equipped with a selection of aseptic processors, packaging lines, production lines, and automated warehouses.
Services:
Aseptic processing
Quality assurance and food safety
Tetra Pak packaging
Product development
Private label and contract manufacturer
Bag-in-box packaging
Bottling
Shrink wrapping
Product types:
Flavored and organic milk
Half & half and flavored creamers
Soy, nut, hemp, and rice milk
Coconut milk and coconut water
High-protein shakes and smoothies
Single-serve tea and coffee
Wine, spirits, sake, and mixed cocktails
Soups and broths
Specialty product capabilities: Non-dairy products
Location: California
5. Great Beverage Co-packer & Drink Manufacturer
This family-owned business, founded in 1874, has grown to be the industry leader in contract beverage manufacturing and is currently one of the leading carbonated small-batch beverage co-packer businesses.
Each Southeast, Southwest, and Midwest facility has a large selection of packaging and drink manufacturing capabilities with high-speed production lines and specialized techniques. These include hot fill, cold fill, and tunnel pasteurization, making them one of the more prolific manufacturers in the region.
Canning sizes range from eight fluid ounces to twenty-four fluid ounces. Plus, as a bonus, their distribution centers are located close to the main plants, making adapting to the growing needs easier.
Services:
Canning and can ends
Finished case openings
Tunnel and flash pasteurization
Carbonation
UV light water purification
Nitrogen dosing
Reverse osmosis and carbon filtration
De-aeration water treatment
On-site and off-site warehouse facilities
Private label and contract manufacturer
Product Types:
Soft drinks and sparkling waters
Beers and malt beverages
Energy drinks
Teas and juices
Specialty drinks
Specialty product capabilities:
Locations: They have locations in Minnesota, Texas, and North Carolina
6. Great Beverage Co-packer & Drink Manufacturer
This organization is located near New York, New Jersey, Boston, and Montreal ports and offers co-packing and drink manufacturing as their main services. Their quality service is accomplished by stringent compliance, third-party certifications, quality control, and assurance methods, and validated sanitation programs. This company also has the production capacity for canned, bottled, and kegged beverages and has the space to accommodate large quantities.
Furthermore, this manufacturer also has the facilities for bonded warehousing for raw materials and finished goods and a vast international network of brands that work with them.
Services:
High-speed canning and bottling
Kegging and cellaring
Cold block and tunnel processing
Supply chains
Product development
Storage
QA/QC & Laboratory services
Fermentation
Dry and wet ingredient blending
Cross-flow filtration
Flash pasteurization
In-line full-strength blending
PU tracking
Vending sourcing
Recipe development
Product Types:
Beer, wine, and cider
Ready-to-drink beverages
Flavored malt beverages
Specialty product capabilities:
Location: Vermont
7. Great Beverage Co-packer & Drink Manufacturer
Founded over 60 years ago, this manufacturer is a family-owned operation, prioritizing building relationships and trust with their beverage co-packing and drink manufacturing solutions. These packaging solutions come in nine forms, including aluminum cans, single-serve cups, glass bottles, and foil pouches.
Aseptic packaging is essential to their manufacturing line and is representative of the beverage preferences of their customers, which aligns with the rising need for environmentally-friendly packaging.
Services:
In-house brands
Product development
Packaging and manufacturing solutions
Commercialization
Private label and contract manufacturer
High-acid, aseptic manufacturing facilities
High-acid, hot-fill facility with glass and PET formats
Carton packaging
Bag-in-a-box
Product Types:
Various packaging products
Fresh fruit juice and purees
Maple syrup
Craft cocktail mixers
Ready-to-eat fruit cups
Thickened beverages
Sugar-free beverages
Dry mix beverages
Specialty product capabilities:
Location: Illinois
8. Great Beverage Co-packer & Drink Manufacturer
This contract manufacturer excels at small-batch beverage co-packing and drink manufacturing and has guided fledgling brands to commercial success. Their primary focus is on wellness-based products using functional and responsible ingredients.
Through this contract manufacturer, small and large businesses can develop wellness-based goods that revolutionize and redefine categories at their custom facility. Apart from small-batch co-packing and manufacturing, this company also shines at product development and brand strategizing, making them a go-to for newer companies looking to put its best foot forward in the beverage business.
Services:
Canning, bottling, and boxing
Warehousing
Product development
Supply chains
Product Types:
Beer, wine, and cider
Ready-to-drink beverages
Flavored malt beverages
Specialty product capabilities: Not specified
Location: Pennsylvania
9. Great Beverage Co-packer & Drink Manufacturer
Founded in 1937, this company is a family-owned drink manufacturer based in northern and southern California. This facility provides warehousing and co-packing services, including bottling, canning, packaging, re-packaging, and labeling. They can produce multi-flavored case packs, clear and registered film shrink wraps, and cold-fill plastic bottles and can make kosher and organic drink products.
Services:
Bottling and canning
Packaging, labeling, and repacking
Food safety and quality management
Finished goods warehousing and distributions
Private label and contract manufacturer
Gable-top and plastic chilled production
Hot-fill, cold/ambient fill
Tunnel pasteurization
Product Types:
Non-carbonated beverages
Carbonated beverages
Teas
Ades
Chilled juices
Sparkling flavored waters
Energy drinks
Specialty product capabilities:
Location: California
10. Great Beverage Co-packer & Drink Manufacturer
This organization is an independent beverage solutions provider for brands and retailers and has over 70 locations on three continents, and has a large product range, including energy and sports drinks. Their goal is to help scale brands and produce quality products. Some services are offered: packaging, aseptic PET, carton packaging, storage, HTP, and more.
This company can also help with retail management, sourcing, and sustainable packaging.
Services:
Packaging
Contract manufacturing
Control drinks
Retail management
Turnkey
Storage and transport
Regulatory and compliance
Hot-fill and cold-fill
HTP
75+ options for PET, glass, aseptic, HDPE, BIB, and can sizes
Product Types:
Carbonated beverages
Juices and other fruit and vegetable drinks
Waters (carbonated, flavored)
Sports and energy drinks
Ready-to-drink teas
Mixers, like tonics, club sodas, seltzers
Mocktails
Alcoholic drinks (but no in-house brewing, distilling, or fermenting)
Specialty product capabilities:
Organic
non-GMO
Kosher and Kosher for Passover
Gluten-free
Location: Global, with over 27 processing plants in North America
11. Great Beverage Co-packer & Drink Manufacturer
This company offers its clients many co-packing and manufacturing services. Their facility is 150,000 square feet, with two liquid filling rooms, a warehouse, and a HEPA-filtered pharmacy. They specialize in producing plastic bottles ranging from eight to thirty-two ounces. Some of their services and capabilities include cool tunneling, shrink sleeve, pressure-sensitive labeling, carton packaging, and more.
This organization is also SQF-certified and is capable of making organic beverages.
Services:
Registered carton
Film packaging
Ozonation
Flash pasteurization/cold fill
Hot fill pasteurization
Cooling tunnel with chiller
Pressure-sensitive and shrink-sleeve labeling
Palletizer
Bottle air flush
Monoblock, rotary filler, and perforator
Private label and contract manufacturer
Product Types:
Functional drinks
Sports and energy drinks
Juice drinks and flavored Water
A variety of teas
Liquid dietary supplements
Specialty product capabilities:
Location: Florida
12. Great Beverage Co-packer & Drink Manufacturer
Located in Nevada, this manufacturer provides various beverage creation, production, formulation, and marketing options. Customers can create an almost limitless variety of beverage and drink options, and they can manufacture both alcoholic and non-alcoholic drinks to the highest standards.
Plus, you can always rely on their skilled designers if you need to produce a bespoke label for your items that will be the talk of the industry. They're known for supporting businesses in varying stages of growth, with services such as product development for newer businesses up to large-scale commercial production for established businesses.
Services:
Bottling and canning
Packaging and labeling, as well as design services
Food safety
Quality management
Warehousing
Beverage development
Beverage formulation
Product Types:
Seltzer waters and sodas
Wines, beer, and spirits
Custom hard seltzers and liquors
Sports and energy drinks
Flavored, still, and sparkling waters
Powders
CBD & hemp products
Specialty product capabilities: Not specified
Location: Nevada
13. Great Beverage Co-packer & Drink Manufacturer
This canning business serves middle-market beverage brands from material sourcing to label design and filling to warehousing. As a one-stop-shop for canning business packaging and production, and works with customers across the United States.
They also assert that aluminum cans are the preferred packaging material over plastic or glass bottles and are the safer, socially responsible, and consumer-friendly choice for your beverage packaging.
Services:
Sleeving, shrink sleeving, and labeling
Co-packing
Packaging sales
Canning (brite cans, can ends)
Filling
Pack out options (like output trays, cartons, packtechs)
Small-batch mixing
Powder and liquid form ingredient handling
Storage
Freight logistics
Tunnel Pasteurization
Product Types:
Craft beers
Seltzers and other ready-to-drink cocktails
Herbal-infused beverages
Sodas
Carbonated and non-carbonated (generally nitrogen-dosed) beverages
Specialty product capabilities: Not specified
Locations: Six locations throughout the US in Nevada, Maryland, California, Georgia, Colorado, and Michigan.
Conclusion: What is the best beverage co-packer and drink manufacturing company for your business?
Boost your brand's production capacity and capabilities while staying within budget by working with professional beverage contract packaging and manufacturing companies.
With their specialization in contract packaging and manufacturing for beverages and drinks, choosing the best one for your business gives you immediate access to their industry experience, contacts, and commercial-scale manufacturing abilities. For small businesses, bringing your product to market-level quantities without investing a substantial amount of money will have a major impact on long-term international market integration.
However, knowing when it is the right time to partner with beverage co-packers and drink manufacturing companies is understandably difficult–you need to know what services they offer (compared to what you need), where they serve, what certifications they hold, if they are looking for new customers, and much more.
So while the contract manufacturers on the list are all great–and there are many more out there–leave it to PartnerSlate to find you the best co-packing options for your business. With our extensive network of vetted manufacturing companies organized by capacity and capability, the easy-to-use platform quickly matches you with the best potential partners.
PartnerSlate is bringing transparency and guidance to a process that has historically been very convoluted and inefficient. Reduce time, stress, and cost–and even unlock new revenue opportunities–by taking advantage of PartnerSlate's proprietary services today.