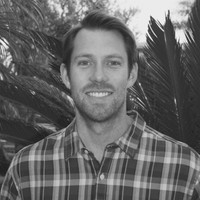 Latest posts by Matt Suggs
(see all)
At PartnerSlate we have a unique insight into what's happening in the industry very early on. Many brands come to PartnerSlate at the very early stages of a new product launch. Whether it's coming to the platform to get help with product development and R&D for their recipe, or if they are a bit further along and ready to find their next production partner.
We feel very fortunate to be able to work with brands and help them find the partners they need to bring their products from idea to shelf!
Since PartnerSlate is often one of the first steps in the product development process we get to see exciting trends happening in the industry before they even happen at the store or customer level.
We have aggregated some of the data from 2020 on how brands are searching for production partners on PartnerSlate.
PRODUCT CATEGORY
Given that 2020 was a massive year for grocery sales due to COVID19, it's no surprise that brands are innovating and developing products focused around eating at home! Below you'll see the top 3 product categories that brands filtered by when searching for a contract manufacturer.
Bread & Bakery – Cookies: The better for you cookie category has been on fire. A big part of this is on the tails of the KETO trend, many keto brands that saw huge success in 2019 on their initial products are now innovating and launching into other categories and keto friendly (Gluten free) cookies is a big one.
Frozen Appetizer & Entrees: This category is a broad one, and can include everything from pizza to breakfast burritos. We have seen tons of innovation focused on creating healthier (and tastier) frozen food. From plant based meat entrees, to gluten free pizza. With the pandemic causing people to eat at home more, many brands and entrepreneurs realized the opportunity for innovation in this category.
Beverage – Coffee & Tea: The coffee category is never dull – there are more coffee drinkers now than ever and brands are getting more creative on how they deliver that cup of joe. We have seen everything from new roasting techniques, coffee + spirits and new RTD cold brews mixed with new nutritional ingredients and nut based creamers.
CERTIFICATIONS
Below you'll see the top 3 highest selected certifications that brands are looking for in manufacturing partners. Probably not a surprise that Gluten Free and Organic are at the top. But what's really interesting is how many brands are adding these certification filters to their manufacturer searches vs not. Meaning that we will continue to see more and more organic and gluten free certified products entering the market in 2021 (which we think is great!).
Gluten Free: The momentum of Gluten Free products hasn't slowed down. Whether it's new diet focused brands launching GF products, or just more brands adding that certification to their products even when not a highly glutenous product – it continues to be the highest search certification by brands.
Organic: No surprise here as more and more consumers are becoming more adamant about buying organic products.
Some new categories we are seeing more interest in organic manufacturers: bread and bakery, RTD beverages, seasonings & spices.
USDA Certified: This certification is for meat and poultry producers – meaning they are regulated by USDA and the food safety and inspection service. If you are producing a meat or poultry product, using a facility that is USDA regulated is a must – so glad to see this as a high searched category.
GEOGRAPHY
One of the most common requests we get from brands:
"I want a contract manufacturer close to me"
While yes, that can be super convenient – We try to encourage brands to not be too set on only working with co-mans that are close to home.
There are lots of benefits to expanding your geographical search when looking for a contract manufacturer:
When you expand your search geographically, it expands your options. With more options there is a better chance that you'll find the perfect partner to grow with.

If there was one thing brands learned in 2020, it was the importance of e-commerce. With sales getting shipped all over the country, it can be helpful having a central contract manufacturer and fulfillment center. Hence lots of brands looking for co-mans in the midwest!

If your brand is in a high growth stage and you're selling more product than you can produce, it can be a good idea to have a west coast and east coast co-man. Not only does this help with logistics costs but also gives you a back up option if something goes wrong. Another lesson from 2020, prepare for the worst!
Here are the 3 highest searched regions in the USA:
One of the best parts of our job at PartnerSlate is getting to work with brands that are at the beginning of amazing innovation. We love seeing brands making initial partner connections on the platform, and then moving on to lead a new product category.
Innovation is what propels this industry forward and we feel lucky to have a front row seat to the growth of amazing products that are getting brought to the market every day, month and year!
We are super excited to see many of these trends play out on the shelfs and even more excited to see what new innovative ideas will come to fruition in 2021!