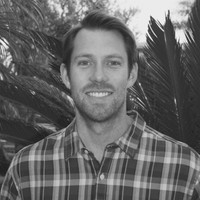 Latest posts by Matt Suggs
(see all)
Whether you're looking for the next big product for your soda company or just starting to produce your own soft drinks, finding the most suitable manufacturer for your beverage brand can take a lot of effort.
There are plenty of reliable soft drink manufacturing companies out there–which is great–but that makes reviewing their offerings and capabilities a time-consuming process. To help narrow your options, we've come up with a curated list of some of the best soft drink manufacturing companies and co-packers in the country.
Where are soft drinks manufactured?
Most soft drinks are made inside the manufacturing plants of independent manufacturers. Independent manufacturers are typically granted licenses to produce the products of popular franchise companies like PepsiCo and Coca-Cola.
With access to the secret formulas of soda drinks, the independent manufacturers are able to follow the procedures and source the ingredients they need for production. Normally, the manufacturers are also responsible for the packaging and distribution process of the products.
Ready to find a contract manufacturer for your soft drink project? Use PartnerSlate. 
PartnerSlate streamlines the manufacturing process by matching you with high-quality production partners from our extensive network of food and beverage manufacturers and packagers. Just list your project on the PartnerSlate marketplace and our matching system will connect you with multiple interested co-manufacturers that have the right capabilities to produce your soft drink.
After you're connected, our platform streamlines document sharing, communication, and onboarding so you can start getting your product right to the shelves.
Soft Drinks Manufacturing Process
Soft drinks are normally produced using a multi-step process and a set of high-purity, food-grade ingredients. Some of the common ingredients used in the production include water, carbon dioxide, sugar, flavors, and acids.


Soft Drink Manufacturing Flow Chart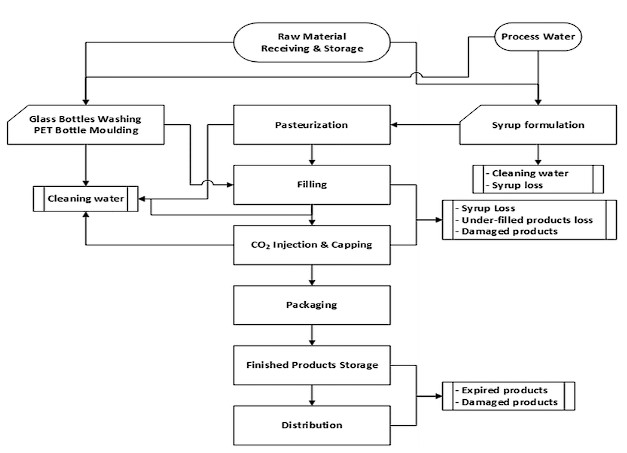 1. Clarifying and Processing the Water
When it comes to the production of soft drinks, the water that's used for production should have no impurities. That's why suspended particles and bacteria are normally removed using a series of water treatments.
The first process is commonly referred to as clarification. Clarification aims to separate any suspended particles or matter from the water. During the process, flocs are mixed into the water to absorb suspended particles.

After the clarification process separates the flocs or suspended particles from the clear water, the water will go through filtration and disinfection.

The water will go through various filters that are made up of different materials and pore sizes. Once the flocs are completely removed, a small amount of chlorine is added to kill any remaining bacteria or parasites. After a few hours, the water is then dechlorinated using an activated carbon filter.
2. Syrup Formulation and Pasteurization
Once all the ingredients are ready for production, the manufacturers will focus on mixing all the ingredients together. The flavor concentrates and sugar are mixed into a tank, and the syrup will go through a heat treatment process called pasteurization.
Pasteurization will help kill any harmful microbes and extend the shelf life of the syrup. Shortly after, mixing equipment is used to carefully combine the syrup and water.
3. Carbonation & Filling tonight
After all the ingredients are properly processed and combined, the manufacturers will add the carbonated water to the mixture and start the filling or bottling process. Carbonated water is the main ingredient of soft drinks, and as you might already know, it adds that special fizz that we all see through plastic or glass soda bottles.
4. Packaging and Distribution
After the bottled or canned sodas are put into containers, the manufacturers will then pack them into cartons or other types of packaging. The manufacturers will then ship them to warehouses or directly to a variety of distributors, most of which are merchants.

Once you fully understand the manufacturing process of soft drinks, you will be able to produce and perfect your own soft drinks. But how can you produce, package, and distribute your own soft drinks if you don't have your own working facility or set of equipment?
Getting your own manufacturing plant or equipment for production isn't necessarily a good idea, especially if you don't have a considerable amount of capital or resources to work with. It can become much riskier and more expensive once you start to invest in different assets for the production run of your products.
That's why you'll want to partner with a beverage contract manufacturer or co-packer instead. With the help of a beverage contract manufacturer, you will have less time to worry about your production costs and will be able to scale your soft drink business much more efficiently.
Ready to find the right co-packer? Let's dive into the list!
Top Soft Drink Manufacturers for Your Beverage Product
Here are some of the top soft drink manufacturing companies that you might want to consider. Just know that there are lots of great drink manufacturing companies out there, so it's all about finding the right fit for your product and business.
Or, keep reading:
1. Pack Labs

Pack Labs excels at small-batch beverage co-packing and drink manufacturing and has been guiding fledgling brands to commercial success. Their primary focus is on wellness and wellness-based products, which use functional and responsible ingredients.
Through this contract manufacturer, small and large businesses will be able to develop wellness-based goods that revolutionize and redefine categories at their custom facility. Apart from small-batch co-packing and manufacturing, Pack Labs also shines at product development and brand strategizing, making them a go-to for newer companies looking to put their best foot forward in the beverage business.
Services:
Canning, bottling, and boxing
Warehousing
Product development
Supply chains
Product Types:
Beer, wine, and cider
Ready-to-drink beverages
Flavored malt beverages
Specialty product capabilities: Not specified
Location: Downingtown, PA
2. California Custom Beverage LLC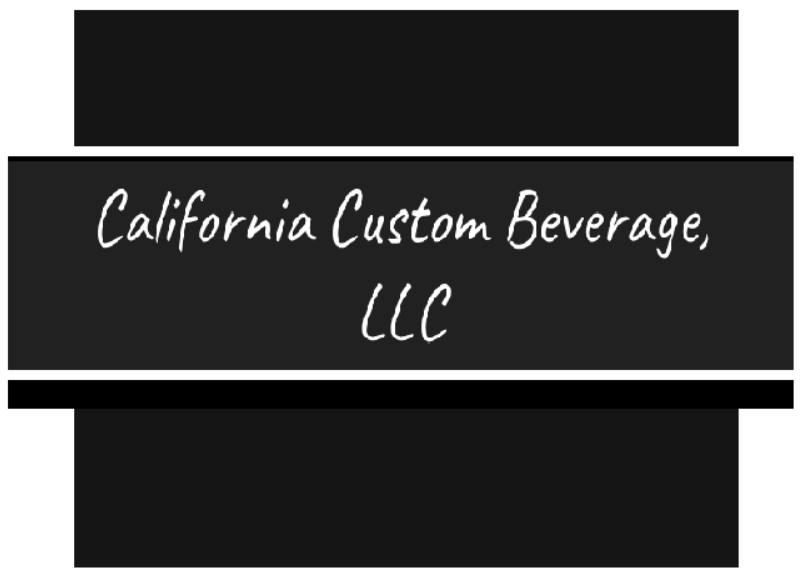 With over 30 years' worth of experience in the carbonated beverage industry, California Custom Beverage strives to bring quality, natural products to the private-label market.

In addition to their production lines for non-alcoholic beverages, they also manufacture other beverage products such as beer and cider. With access to exclusive Chinese glass suppliers, California Custom Beverage is able to provide private label brands with unique and economical bottles.
Services:
Private label manufacturing
Contract packaging
Contract manufacturing
Ingredient sourcing
Product Types:
Carbonated beverages and other non-alcoholic drinks
Beer and cider
Still water
Speciality Product Capabilities: Not specified.
Location: Los Angeles, CA
3. Green Mountain Beverage
Green Mountain Beverage offers a wide range of quality services. From product and research development to packaging services and distribution, the company is fully equipped to meet all the needs of new and growing beverage brands.
As one of the most reliable end-to-end supply chain services, Green Mountain Beverage strives to provide customers with the highest level of production knowledge and expertise.
Services:
High-speed canning and bottling
Kegging and cellaring
Cold block and tunnel processing
Supply chains (procurement, warehousing, shipping)
Product development (vendor sourcing, pilot scale production, etc.)
QA/QC and laboratory services
Product Types:
Beer, wine, and cider
Carbonated beverages
Ready to drink beverages
Flavored malt beverages
Specialty product capabilities:
Location: Middlebury, VT
4. Great Soft Drink Manufacturing Company
This soft drink manufacturer provides a wide range of services, including co-packing, private labeling, and in-house laboratory testing. The company also offers warehousing and other fulfillment services with the help of its 425,000-square-foot facility.
It delivers ultra-premium products through sustainable packaging and responsible co-packing processes.
Services:
Beverage formulation and canning
Pasteurization and batching
Can sleeving and laser encoding
Carbonation and nitrogen dosing
Shrink sleeving
Co-packing and private labeling services
Contract manufacturing
Hot and cold fill
Liquid blending
Ingredient sourcing
TTB services
Supply chain management
Packaging solutions (4-24 packs)
Product Types:
Variety of alcoholic and non-alcoholic canned beverages
Spirits
Vintners
Sugar brew
Malt beverages
Teas
Specialty product capabilities:
Dairy-free
Allergen-free
Organic certified
Kosher
Gluten-free
Location: Indiana
5. Great Soft Drink Manufacturing Company
This company was founded in 1942 as a bottling company, but they offer services in manufacturing and other beverage-related needs. With their expertise in tea, energy drinks, and ready-to-drink beverages, as well as their additional services for ingredient sourcing, can sizing, tunnel pasteurization, and more. It's also worked with brands such as 7UP and RC Cola.
Services:
Contract manufacturing
Private label manufacturing
Contract packaging
Bottling
Ingredient sourcing
Tunnel pasteurization
Cold fill
Can sizing
Liquid nitrogen dosing
Register film shrink wrap
Product Types:
Energy drinks and other carbonated beverages
Non-carbonated beverages
Organic certified beverages
Functional beverages
ready-to-drink beverages
Speciality Product Capabilities:
Kosher
Gluten-free
Organic
Location: Oregon
6. Great Soft Drink Manufacturing Company
This co-manufacturer makes carbonated and ready-to-drink beverages for mid to large businesses. They provide brands with different aluminum can options, including specialty coatings and sleek sizes.
In addition to their co-packing offerings, they help connect brands to other partner services such as marketing, consultation, and legal services. This company only uses pure, natural ingredients.
Services:
Contract manufacturing
Contract packaging
Private label manufacturing
Storage and logistics support
Tunnel pasteurization
Forced carbonation
Ingredient sourcing
Particulate and plate filtration
Product Types:
Sodas & tonics
Energy drinks
Flavored seltzer
Teas and coffee
Distilled spirits cocktails
Wine, beer, and cider
Still water
Speciality Product Capabilities: Not specified.
Location: Minnesota
7. Great Soft Drink Manufacturing Company
This soft drink manufacturer is a family-owned and managed beverage company specializing in authentic craft sodas. They use the finest natural ingredients for production and custom craft every flavor they create in small batches. Besides carbonated beverages, they are also capable of producing kosher and gluten-free products as well.

Services:
Contract manufacturing
Private label manufacturing
Contract packaging
Ingredient sourcing
Wholesale
Product Types: Carbonated beverages (craft sodas)
Speciality Product Capabilities:
Location: Colorado
8. Great Soft Drink Manufacturing Company
This manufacturing company primarily co-packs organic ready-to-drink beverages in glass bottles and aluminum cans. They aim to make and deliver authentic probiotic beverages like kombucha, kefir, and niche beverages. The company is capable of partnering with regional and national beverage brands.
Services:
Fulfillment services
Contract packaging
Contract manufacturing
Private label manufacturing
Ingredient sourcing
Research and development services
Warehousing and logistics
Product Types:
Probiotic beverages (kombucha, kefir, jun, etc.)
Beer and cider
Sparkling and still water
Carbonated and non-carbonated beverages
Functional beverages
Prebiotic beverages
Speciality Product Capabilities:
Location: Colorado
How to Start a Soft Drink Company
Starting a soft drink company from scratch can be a challenge. Apart from the development and production of your products, you will also need to plan and carefully consider your potential sales channels as well as initial funding options.
Let's review!
1. Identifying your Target Market
Before you start your own soft drink company, it's important that you first identify and analyze your target market. How will you sell your products? Will you sell directly to retailers or are you planning to have your own direct-to-consumer business?

Make sure to analyze each sales channel so you will know how to manage and market your business properly. Planning your potential sales channels will also enable your company to become more profitable in the long run.
2. Conceptualization & Formulation of Your Product
Start by testing your product on a small scale. Work your way up from the basics and then move on. Remember to keep your budget in mind while you create and formulate your product. Aim to make something that will make your customers come back for more–and only put the best version of your product in front of your target audience.
Of course, your formula is just as important as your recipe. This stage is about finding and combining ingredients in the right proportions to create the perfect food product recipe for taste and texture. A good formula can decrease production time, help ensure the product's quality, and is just necessary for any large-scale beverage manufacturing. 
3. Find Financing If Needed
In order to build your own soft drink business, you need to know where your capital will come from. Will it come from your savings? Do you need investors? Or are you going to try to apply for a bank loan?

Needless to say, you'll most likely need to know how to raise additional outside capital for your company because CPG businesses are, without a doubt, capital-intensive. Although it's not necessary to take on investors to make your brand successful, having multiple sources of funding will allow you to scale–and see profit–much faster.
4. Partner with a Soft Drink Manufacturing Company
We may sound like a broken record regarding this step, but having a great manufacturing partner is the key to a successful soft drink brand. Manufacturers can help with the entire production of your beverage product by offering services like:
Research and development
Recipe development, formulation, and reverse engineering
Ingredient sourcing
Product packaging & labeling
Storage and warehousing
Commercial test runs
Tasting & recipe experimentation
And any more!
Fortunately, finding the right manufacturing partner is a breeze with PartnerSlate's matching marketplace…rather than spending months (or years) doing extensive research and making cold outreach.
PartnerSlate offers a huge network of manufacturers already pre-screened and organized by capacity and capability. All you have to do is upload your project details and you'll be matched with qualified manufacturers that offer the services, volume, and pricing you need.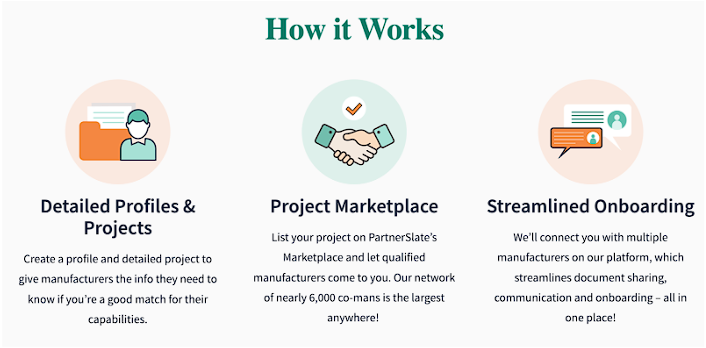 5. Consumer Testing & Marketing
Consumer testing is critical when launching a new product. Testing looks at the physical elements like consistency and appearance, sensory features like taste and smell, and design features of the packaging. Brands need feedback to determine if their product is acceptable and if further modifications need to be made.
You want to create a recognizable soft drink brand in stores, on shelves, online, and wherever else you sell your product. So before launching, develop a sales and marketing plan when marketing your beverage product.
Take advantage of social media and start promoting your beverage on social media channels. You can contact and collaborate with influencers to promote your beverage to reach your intended audience.
6. Registering & Legal Protection
Your soft drink company must have the proper license and permit to operate legally. Don't forget about business insurance either; the last thing you want is a lawsuit.

Make sure to apply for trademarks or other intellectual property rights to protect the name, logo, marketing ideas, and other intangible assets of your company. Once you've registered your assets, you will be able to prevent other companies from further imitating the ideas you have in your business.
7. Launch!
When your soft drink is ready to hit the shelves, make sure you've got all your ducks in order:
Your contract manufacturing partner has made a tasty and nutritious product marketable to consumers.
Your creative team has made a product design that is recognizable and easy to remember.
The marketing department has spent time building a campaign to help with the launch and attract consumers.
Sales have lined up buyers so the product can scale when launched.
Read more on how to get your food or beverage product from idea to launch.
FAQs on Soft Drink Manufacturing
Who is the biggest producer of soft drinks?
In the United States, PepsiCo. Is the largest soft drink company and producer followed by other beverage giants such as Coca-Cola Co. and Heineken.
How many companies are in the soft drink industry?
As of 2023, there are 386 soda companies in the United States. The major leading companies in the U.S. are Coca-Cola Co., Pepsi.Co, and Keurig Dr.Pepper Inc.
What are the top soft drink companies in the world?
The top soft drink companies in the world are PepsiCo., Unilever, and Coca-Cola Co.
Partner with the Best Soft Drink Manufacturer
Finding the best manufacturing company for your beverage brand can certainly be a tough task. All the soft drink contract manufacturers and co-packers we've mentioned so far are great–but there are plenty of other beverage manufacturing companies out there to consider.
To make the search process easier, let PartnerSlate do the work for you.
With PartnerSlate, you will be able to take your products to store shelves faster!