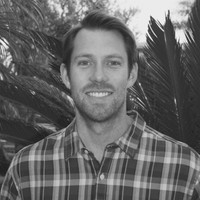 Latest posts by Matt Suggs
(see all)
STōK Cold Brew is one of the fastest-growing brands in the United States, beating out Zelle, Adobe, and the MLB. Other food brands that top the list include Walmart's Great Value Cream Cheese, Chobani Greek Yogurt, and Celsius Fitness Drinks.
While a lot goes into their success–innovative leaders, great manufacturing partners, extensive product development–there's no doubt that food branding plays a huge role.
Food branding is no longer just about a visually appealing logo or a catchy tagline. It's a cohesive way to communicate your story, vision, and values, setting the tone for customer experiences. In an age when consumers are increasingly concerned about what they eat, the right food branding not only ensures that your product grabs attention on the shelf or online platform, but also builds trust and loyalty among consumers.
This guide is here to help break down food branding and offer effective tips and strategies for your food or beverage brand. We'll explore essential aspects such as formulating a unique brand identity, understanding your target audience's needs and preferences, the importance of effective packaging, and more.
Whether you're an established neighborhood bakery or an aspiring food startup, this food branding guide will provide valuable insights into making a strong and distinct food brand that stands out amidst the tough competition.
What is Food Branding?
Food branding is the strategic process of creating a unique name, image, design, sound, and emotional reactions that consumers associate with a particular food product or company.
Brand recognition plays a significant role in consumers' decision-making processes. When a brand is established, consumers are likely to choose a product from a known brand over an unknown one because they expect a certain quality and taste.
The primary objective in the food industry is to develop a loyal customer base that consistently buys the product. This could be due to its taste and quality, an emotional association with the brand, or the belief that no other brand can match its value. Food branding is the heart and soul of your business that can differentiate you from your competitors–irrespective of the size of your venture.
Why Is Branding Important For Your Food or Beverage?
Food branding can support your food product's success in multiple different ways:
Differentiation: With numerous products in the market, food branding helps set your item apart from the rest. It gives your product a unique identity and value proposition that separates it from similar products.
Recognition: A strong brand will be recognized and remembered by consumers. This can lead to increased customer loyalty and repeat purchases. It can also lead to word-of-mouth referrals, which is valuable in the competitive food industry.
Customer Loyalty: If consumers associate positive attributes and experiences like colors and images with your brand, they will likely keep coming back and even recommend your product to others.
Increased Sales: Effective branding can lead to increased sales and market share. The more familiar and reliable your brand appears to consumers, the greater the chance they'll prefer your product.
Examples of Food Branding
Here are some great food branding examples you've probably already noticed:
1. Lay's Chips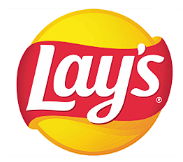 The Lay's Chips logo is a globally recognized symbol identifying the popular snack brand and has generated over $4.1 billion in sales this year. Lay's Chips pops off the shelves and grabs consumers' attention using bright colors, red and yellow. The logo also works well with Lay's different colored bags, such as green, blue, orange, brown, and more. 
Olipop

Olipop brands itself as a "new kind of soda," and it certainly is. This beverage product works as a prebiotic and is made with botanicals and plant fiber, boasting only 2-5 grams of sugar and 9 grams of plant fiber per serving.
Olipop's branding focuses on its health benefits while taking advantage of brand recognition: its Vintage Cola flavor uses a red and white can, Ginger Ale is in green, Cream Soda in white and browns, and their Lemon Lime looks a lot like a Sprites can.
Olipop makes the principles of food branding work for them in multiple ways! And it shows: Olipop became a $20 million/month company in just five years.
Panera Bread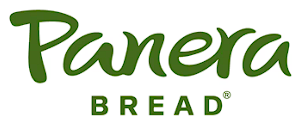 Panera is a popular restaurant chain known for its sandwiches, soups, salads, and bakery and its mission to create a happier and healthier world through its food. Anchored in the promise of providing "Food as It Should Be", it prioritizes organic food, sustainability, and freshness.
Panera reflects this through its branding by leaning on natural colors like greens and browns, sharing images of colorful, vegetable-filled foods, including calorie information on their menus, and more.
Food Branding Elements to Know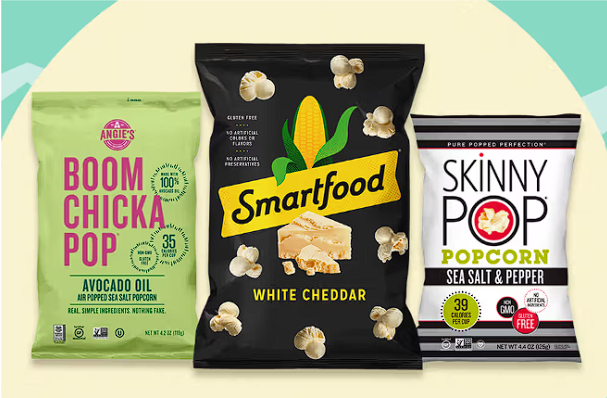 Here are some food branding elements every food entrepreneur should know.
Logo
The logo is a visual representation of the personality of your food product and brand. It should be unique, compelling, and symbolize your brand's core values. Logos can also be used to send messages to your consumers about your food product, company, and its values.
Ideally, create easy-to-read logos with symmetry, no more than 2-3 colors, and simple imagery, if any.
What is the best logo for food branding?
There's no perfect logo. Logos need to be eye-catching and unique above all else. This is the face of your product and consumers should be able to recognize your logo anywhere they go. You can probably guess these food brand logos even without their names: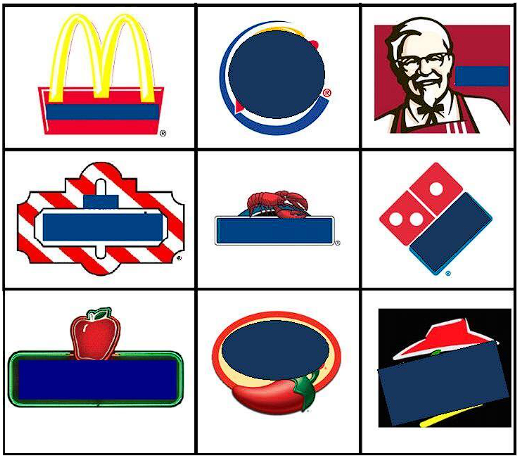 Get some additional inspiration from some of the most famous food product logos:
McDonald's
Oreos
Doritos
Coca Cola
Starbucks
Packaging
Packaging is crucial in food branding: it's the first encounter a customer has with the product and serves as a communication tool between the brand and the customer. In addition to your logo, you can include your brand's unique value point that will resonate the most with your ideal customer.
The same goes for the design of the package. An effective design helps distinguish your product from competitors, giving it a unique identity and carrying your brand's message directly to the customers. It ensures the secure transportation of the product, maintains its freshness, and provides all product information.
The actual physical packaging should also be top-quality—no holes, dings, or dents, or breaks. You don't want a tear in your packaging to lead to stale food or worse: food-borne illnesses.
This is why having a good copacker is so critical for a successful product. The right co-packer can be the difference between getting your product successfully on shelves in a matter of months–and not at all. Plus, their food quality control teams can help you avoid any potential PR disasters and real disasters.
With such weight on that decision, finding the best copacker for your food or beverage can be time-consuming and even discouraging at times…but not when you use PartnerSlate.
PartnerSlate can help you find the best co-packing options for your business. With our extensive network of vetted manufacturing companies organized by capacity and capability, the easy-to-use platform quickly matches you with the best potential partners.
To begin, set up a profile on our platform and share the details of your project requirements. We will connect you with potential partners. Once a match is made, our platform lets you directly communicate with your new partners.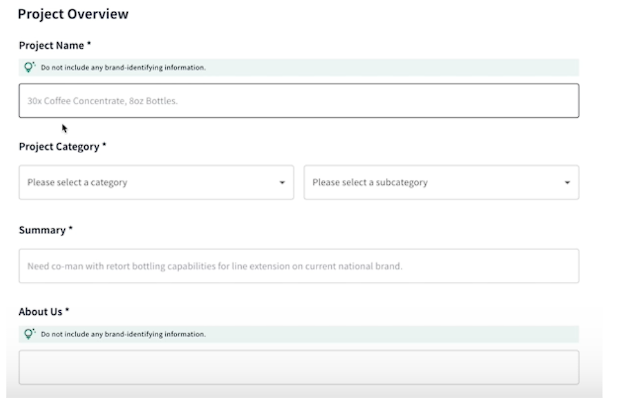 Get connected with PartnerSlate!
What is the best color for food branding?
The best color for your food brand is going to depend on the product you're selling and who you're selling it to.
Traditionally, the best colors for food branding are red, orange, and yellow. These colors have been associated with hunger and the warmth of their colors tends to draw the eye. Think of fast food restaurants like McDonald's, Chick-fil-A, and Wendy's, or snack foods like Cheetos and Nilla Wafers.
However, let's say you're making an organic product marketed to individuals focused on their overall wellness. In this case, neutral tones, greens, and blues are going to be a better fit, since they invoke messages of growth, health, and environment.
You can see these colors used by brands like Sunset Organics, Cascadian Farm, Amazing Greens, and restaurants like Sweetgreen and Chopt.
What is the best typography and fonts for food branding?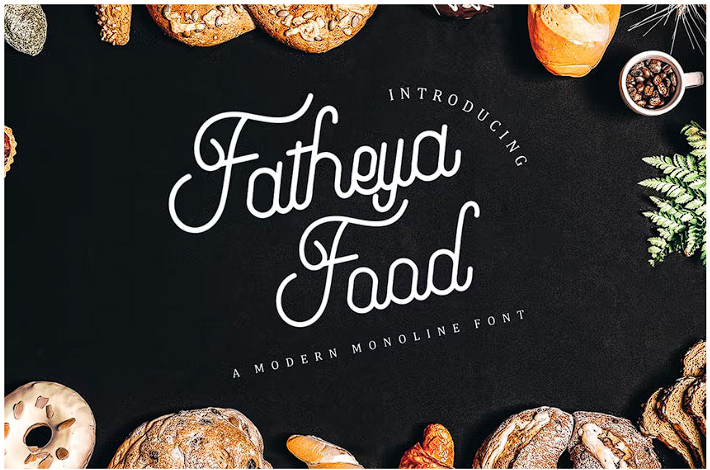 First and foremost, the font should be easy for consumers to read. You're relaying important information–from the ingredients in your food to the name of your product–and you want that to reach the consumers.
Often, this information is connected to your unique value proposition. If you're selling a low-sugar hard seltzer, you'll want the number of grams of sugar right on your can. Or if you're selling a unique product like rabbit cat food, you want to make sure your customers know your product is almost 100% rabbit.
While readability is key, you also want it to stand out from the shelves of competition. This means Times New Roman or Arial fonts probably aren't the best choice (at least for your logo).
Some of the most popular fonts used by food brands and companies are:
Fatheya Food Font
Original Burger
Hot Pizza
The Brands
Olive Village
The Food or Beverage Product
One of the most important aspects of the product is…the product itself! The product's look, taste, and textures, must be as appealing as the brand.
Your branding should also accurately represent the food or beverage product. You don't want to mislead any consumer in any way. Images of your food or beverage product should look as similar to the products as possible in size, color, and texture.
Let's say you've been promoting your food product as soft, chewy, cookies, but they turn out to be rock-hard. Customers are likely to feel deceived or that they've wasted their money.
Branding is all about building relationships with consumers. If the consumer doesn't trust you, even unconsciously, that makes selling that much harder.
Website
Ideally, your website should reflect your food or beverage product brand. That means colors, logos, and fonts should match or at least complement the packaging.
Beyond that, your product's website serves as a central hub where consumers can learn everything they need to know about your product and your food brand. Your website should have enough information to answer basic questions, offer consumers a way to purchase your product, discuss company values, provide product nutrition details, and more.
This also gives you more opportunity to personalize your brand. Provide any interesting company history, share your missions and values, and put some faces behind your product.
For example, Annie's, a famous organic food brand, has an entire page dedicated to its mission. Annie's primary focus is to "cultivate a healthier, happier world by spreading goodness through nourishing food, honest words, and conduct that is considerate and forever kind to the planet." This page helps promote the company's branding and appeal to its ideal customers.
Do you donate any to foundations or volunteer? Do you practice sustainable manufacturing? Are you born and raised in the city you're selling your product? If so, include it on your website! Use it as a chance to humanize your brand and connect with consumers.
Social Media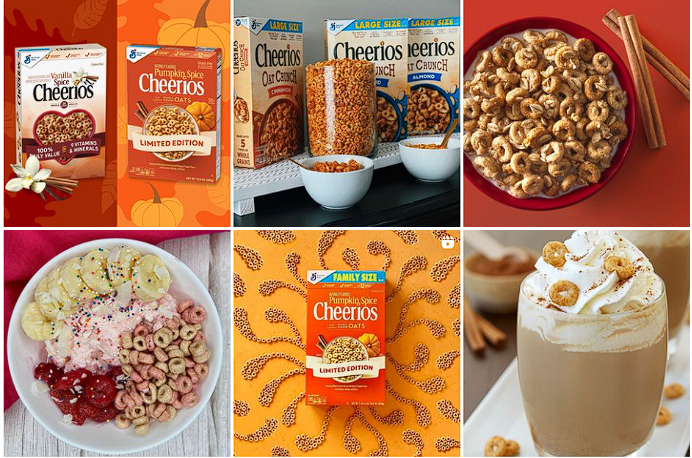 In today's work, it's essential for a brand to have a strong, engaging, and consistent presence on various social media platforms. Make it easy on yourself: take advantage of design tools, AI-powered caption writers (Chat GPT could help), social media schedulers where you can plan out posts in advance, and more!
You must consider your demographic when choosing a social media channel to promote your brand and product. If your food products are popular with Gen Z, consider using TikTok. If you notice that your demographic is primarily millennials, Instagram or even Facebook might be a better channel to showcase your brand. Wherever your social presence is living, just keep your branding consistent across all potential sales channels, from the colors to the language to the post styles.
Another effective way to market a product is through influencers. In fact, marketers have found that influencer-generated content gets eight times more engagement than branded content. Reach out to influencers and have them create personalized videos to help promote your food or beverage product. Influencers are real people who can appeal to your consumers emotionally and drive them to try and buy your product.
Merchandise

Selling merchandise is another way to drive revenue and share your brand. When creating merchandise for your food brand product, include any aspect of your logo, such as fonts and colors. This makes your brand more visible and serves as a way to advertise.
For instance, if you're a food brand that makes popular products among kids, selling plushies, action figures, or toys could help drive sales.
If you're a beverage brand that adults enjoy, consider selling shirts, baseball hats, mugs, or anything adults can incorporate into their day-to-day lives.
Bonus tip: Have your consumers post or take a picture with your product to spread the word!
Top Food Branding Strategies & Ideas
Now that you know what elements to include in your food branding strategy, here are some additional Ideas to help your product stand out! 
1. Identify Your Mission & Values
Identifying the mission and values of your food brand helps build authenticity and creates an emotional connection with consumers. Values may include sustainability, innovation, integrity, customer satisfaction, and community involvement.
For example, your food brand's mission could be sourcing sustainable, locally-produced ingredients. Then, you might focus on delivering high-quality food, promoting health and wellness, or using sustainable and ethical sourcing practices. 
By clearly identifying your mission and values, you create a brand identity that consumers can relate to and trust, helping you build a loyal customer base. Include your mission and values statement on your website, social media, and packaging.
2. Understand Your Customer
Understanding our ideal customer will be critical to your food product's success. This understanding provides insights into what appeals to them, assisting in creating products, packaging, and marketing that resonate.
As dietary preferences evolve, consumers now look beyond taste and price; they value nutritional content, source of ingredients, sustainability, and convenience. Understanding your consumers involves identifying and analyzing your target audience's needs, preferences, habits, and purchasing patterns.
Moreover, understanding customers also helps tailor marketing messages that engage and persuade them, enhancing brand recognition and loyalty.
3. Determine Your Unique Value Proposition
Start by analyzing your product's distinct qualities, such as taste, nutritional value, ingredients, or preparation method. To identify what makes your product unique, consider the problems it solves for consumers, whether providing a healthier snack or a more convenient cooking solution.
Your UVP should concisely tell your consumers why your food product is superior to or different from others, effectively addressing customer needs and desires.
4. Work with the Right Co-packing Partner
Choosing the right copacker will influence your brand's quality, efficiency, and reputation. They must share your commitment to high standards, ensuring your product's quality and safety are consistently maintained. They must demonstrate expertise in food safety standards, reliability in sourcing ingredients or materials you require, and adaptability to evolving market trends or business requirements.
Working with a copacker that aligns with your brand's values and objectives allows you to improve your production potential while concentrating on brand growth, confident that your manufacturing and packaging tasks are handled appropriately.
PartnerSlate is your go-to solution for finding top co-packing solutions for your business. With a vast network of screened manufacturing companies assorted by capability and capacity, our user-friendly platform ensures you are swiftly paired with the most suitable partners.
We can find you the best copacker for your product in no time. Just make a profile with us, including all the details for your project, and we'll do the rest!
5. Create a Story & Stay Honest
Every brand has a story. Sharing yours can help your customers feel like they're part of something larger and drive strong connections. Honesty helps build trust, which leads to loyal consumers.
Talk about what inspired you to create this product and why the product is important to you.
6. Keep Your Brand Cohesive
Consistency is crucial in your logo, color scheme, typography, or messaging across all platforms, including your website and social media channels. Packaging should also consistently reflect your brand. All packages should have the same logo, fonts, and colors.
Conduct routine audits to guarantee all branding elements remain consistent across all platforms and always be open to customer feedback. Every customer interaction with your brand reflects your brand identity, so ensuring a consistent, positive experience is vital. 
7. Prioritize Your Product
As stated before, the food product needs to be good. You're not selling the packaging but what is inside the packaging. If the product doesn't taste good, feels weird, has a weak shelf life, or has an ugly appearance, consumers won't buy it.
Make sure you work with your food scientists to develop the best recipe for your product. Consider all aspects such as nutrition, texture and consistency, taste, colors, and everything that your food or beverage product will need.
Test the product before releasing it to the public and use that data to make alterations necessary.
Branding is only useful if the product itself is good.
Scale Your Food Brand with PartnerSlate
Various factors go into creating a brand for your food or beverage product, and they're all equally important. As a food entrepreneur, you must ensure that whatever logo, colors, and advertising method you choose relays your product accurately and positively. Your brand needs to draw in consumers, but more than that, they must be loyal customers who keep returning for more.
One of the best ways to see success in the food industry? Finding the perfect copacker to bring your food product to the shelves. This is where PartnerSlate comes in.
With PartnerSlate, you can connect with a suitable manufacturer within days rather than weeks or months. The process is straightforward: create a free profile, upload your project details, and post it in our marketplace. You'll get matched with food manufacturers that have the ability and interest to take on your product, and then you can use the comprehensive platform for effortless sharing of documents, easy communication, prompt onboarding, and expedited production run timelines.
Ready to start scaling?