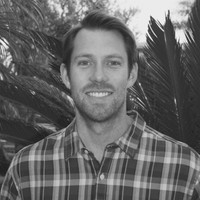 Latest posts by Matt Suggs
(see all)
For many food and beverage companies, a big challenge is physically getting your product into the hands of customers. It's a good problem– people want your product– but between manufacturing and distribution fees and the lack of resources when starting a business, it can be difficult to scale without a food or beverage contract packager. 
Contract packaging and contract manufacturing can help take the stress out of trying to distribute a product to your customer base all on your own. Owning and managing your own packaging facility– with extensive equipment and a fully skilled packing team– gets expensive and time consuming. Co-packers allow you to leverage a third party production partner to package your products without needing to invest in your own warehousing, technology, and staff.
With the right food and beverage co-packer in your corner, you can return your focus to other aspects of your business– and PartnerSlate can help get you there. PartnerSlate is the leading discovery and connection platform in the consumer packaged goods (CPG) industry connecting brands with manufacturing and packaging partners. We match you to the best food and beverage contract packagers in the business based on capabilities and capacity, so you can spend your time innovating, designing, and selling the best products for your customers. Get started now.
What is co-packing or contract packaging in the food and beverage industry?
Contract packaging, co-packing, co-packers…there are a few different terms we're using in these posts, so let's review what we all mean before diving in.
Contract Packager (co-packer)
This is a manufacturer that focuses on packaging finished products. While contract packagers can often handle raw products, they don't typically produce any in their facility– their job is to package the food or beverage to brand specifications. Whether they're boxing, bottling, or re-packing, co-packers get you your finished product. These are the services we'll focus on in this post. 
Contract Manufacturer (co-man and sometimes also called a co-packer)
A contract manufacturer is a food production facility that produces food and/or beverage products on contract for other brands (their clients). They make the products to the exact specification of the brand owned formula. Contract manufacturers can also be co-packers, which means they not only manufacture your product, but package it so it's ready to sell at retail, wholesale, or direct to consumers. Most smaller brands will want to find a contract manufacturer that can both produce and package their products. So when we're referring to co-packing services in this post, know that if a co-packer is a co-man as well, they do a lot more.
Co-packers will receive your finished product either directly from you, or from your co-manufacturer. Or, if they're your co-manufacturer as well, they might receive raw ingredients, produce your food or beverage, and then package it so it's ready for sale.
Private Label Manufacturer
Private label manufacturers are similar to contract manufacturers in that they produce food and beverage products. The difference is that they produce products under their own recipe and then sell those products to other brands, typically retailers. The products are then packaged and sold under the brand's own label, such as how you see Target brands like "Good & Gather," Whole Foods brands like "365 Everyday Value," and Trader Joe's brands like "Trader Jacques."
Contract Packaging Services
There are a wide variety of services that food and beverage co-packing providers can offer to help streamline your business and supply chain, and this is not an exhaustive list.
Note that if a co-packer is also a co-manufacturer, their services will include the actual creation of the product from raw materials as well as the packaging of the final product. For this post, we'll be focusing purely on the co-packing side of the co-man/co-pack duos. Of course, not all co-packers provide all of these services–and some provide more.
Here at Partnerslate, we can help connect you to the right co-packer or co-manufacturer with the services you're looking for. Contact us now!
Product Packaging
With product packaging services, contract packagers will assemble and package your products. Where you may not have the equipment to package your products yourself, co-packers will have machines that can perform various tasks taking that responsibility off your back.
They'll also take measures to ensure that adequate protection and sealing are tailored accordingly to the products being shipped directly out to customers and retailers.
Packaging services might include:
Vertical and horizontal form, fill, and sealing
Individual and multi-pack wrappers and over-wrapped trays
Rigid and semi-rigid bowl and tray packaging
Flat and stand-up packaging
Hot pack and cold pack
Bottling (glass, plastic)
Canning
Boxing, and packaging bag-in-boxes
Cartons
Dual and multiple compartment pouches
Re-packing
Shrink sleeve and cut & stack labeling
Carbonation and nitrogen dosing
Skin packaging
Map packaging
Wet packing and dry packing
Package Testing & Safety
With package testing services, your product's packaging is tested to ensure it will arrive at its destination without harm. A contract packager can provide either a standard or a tailored testing process to guarantee the quality of the packaging produced for your products.
Product packaging testing & safety measures might include:
Tamper evident banding
Quality assurance
Thread caps
Mylar or induction sealing
Compression testing
Thickness measurements
Packaging Design
Providing exceptional packaging design is an essential part of protecting and promoting a company's brand and product, whether the items are shipped directly to the customer or a retailer. With packaging design services, everything involved in packaging a product, from brand graphics to sizing, is taken care of in the contract packaging process. 
Of course, not all co-packers provide assistance with packaging design.  If this isn't something that a co-packer offers, there are many food and beverage co-packing consultants that can help them.
Product packaging design might include decisions on:
Graphic design
Material choice
Sizing
Labeling
Marketing
Warehousing, Logistics, & Shipping Services
Although some contract packagers may only handle the packaging and labeling process, many will also provide warehousing of products. They also might help coordinate outbound and inbound shipments with 3rd party logistics companies . Such providers will prepare, ship, and deliver your packaged products for you to ensure quick turnaround times. 
These services might include:
Dry storage, refrigerated storage, freezer storage
Shipping
Expiration tracking
Wholesale and order fulfillment
Supply chain management
Inventory
Benefits of using a co-packer for your food and beverage product
The process of producing, packaging, and shipping your products into the hands of customers and retailers can involve many steps. Outsourcing some of the work to partnered companies can help alleviate some of the burdens from your own company while allowing you to expand and focus on your business.
Here are a few reasons why food and beverage brands should turn to contract packaging services to expedite their production.
Time Saving
Organizing and building the capabilities necessary for packaging your goods takes time that could be spent focusing on other parts of creating and marketing your product. Instead of taking the time to purchase equipment, find staff, manage staff, and actually do the packaging, the best co-packers can do all of this–effectively helping with time and project management.
And if you find the right co-packer, they'll have a lot of experience in this process, so they can walk you through anything that might be new for you, or you can trust them to take the project right out of your hands.
Plus, if your co-packer is also a co-manufacturer, and provides all the design, shipping, and warehousing we mentioned, the time saved working with them will be priceless.
Reduced Costs
Packaging all your products takes time and quite a lot of capital. You need to account for the packaging costs of building facilities, acquiring equipment, and hiring labor. If you're just starting out and don't necessarily have a lot of profit or guaranteed profit, that can be a huge investment–and risk.
This can be avoided by hiring a co-packer, allowing you to quickly scale your product packaging and getting into the hands of your excited customers.
Product-Specific Expertise
Product-specific expertise is invaluable when you have a unique product or are just starting out. Many co-packers specialize in specific areas, whether it be in:
Packaging and shipping large quantities of your product
Designing detailed packaging for specialized items or private labels
Meeting very detailed labeling requirements
Offering an allergen-free facility (nuts, lactose, gluten, etc.)
This is where a service like PartnerSlate can help you–from finding a contract packaging service that has the engineering capability for your specific needs, answering any questions you may have on the co-packer finding process, and connecting with a co-packer with product-specific expertise that is a perfect match for you.
Increased Productivity
In addition to saving time and reducing costs, partnering with a co-packer will boost your productivity. Rather than spending your time working out the logistics of delivering your products to your customers and retailers, you can instead spend that time working on a new product line or creating new business opportunities for continued growth.
Plus, co-packagers can simply package your product at a faster rate than you can unless you have your own packaging facility. So with more product, additional service support like shipping and branding, and more time and capital to invest into other parts of your business, co-packers are an overall win.
How to find the right co-packer for your food or drink product
When deciding on which contract packaging company to partner with, there are a few things you should consider before you negotiate a deal to outsource your products for packaging. PartnerSlate can help streamline this process and avoid any mistakes that can be made by choosing the wrong co-packer.
1. Research
Unless you already have a co-packer in mind, you'll need to spend some time online looking into your co-packing options, taking notes, and somehow figure out which co-packers might be a good fit. This can be challenging with limited online information, or if you're just not sure where to look.
Packaging and shipping capabilities are not the only things to consider when looking for the right co-packer. You need to consider whether your partner can scale with you as you reach new markets and customers. Even if your partner has the professional package engineering capability and quality, if they cannot scale with you over the next couple of years, then they may prove troublesome to work with as you look to expand your business.
2. Outreach
Once you have a bunch of co-packing options, it's outreach time. Whether it's cold calls, emails, or online forms, plan on spending a good amount of time at this step–especially to complete follow ups if you don't hear back.
Make sure to work on your inquiries so that you have a higher chance of hearing back. For example, you might not get a response if you say:
I'm trying to bake and sell a new type of cookie. What services do you offer for a smaller budget? I've never done this before. (Product Type: Cookie; Volume: Not totally sure, but not a lot for now; Number of SKUS: Not sure what this means)
And that's valid on the co-packers part, because someone at that stage probably isn't ready for co-packing. Instead, you should let them know what successes you've had so far, exactly how many you'll need, more details about your cookies (are they big, small, gluten-free, have nuts, etc.), and some goals for growth.
Most co-packers are bogged down with inbound requests that are ill-informed and a waste of their time. Here at PartnerSlate, we have a trusted relationship with co-packers who know we'll introduce them to the right products for their facility. And we help brands understand exactly what information they need to provide to find the right facility for their product.
Instead of each side having to compare and contrast needs and capabilities, Parternslate uses a matching process to narrow down options that will be the best fit–saving the months (or years) it can take to find a partner. And all without paying exorbitant consultant fees.
3. Checking Certifications & Facilities
While some food channels may not require stringent certifications from their manufacturers, there will come a time when one of your channels will – especially if they are a large retailer. In such cases, it could be problematic if your supply chain has gaps in its certification and quality standards.
You also need to check that their facilities and equipment meet your requirements. That means visiting the facilities in person to ensure they are fit and have the engineering to handle any workload assigned to them. This includes a comprehensive review of their current equipment and machinery, too.
For instance, you'll want to verify that their fill sealing machine and thermoforming machine are fully functional, as well as any other tools and resources they keep at their facility. Visiting and inspecting manufacturing facilities is time-consuming, especially when you must visit more than one, but you need to make sure they have all the capabilities your product requires.
Protecting your brand is one of the key aspects of growing your business, and ensuring the quality of your goods by enforcing strict certification across your supply chain is one way to protect your brand.
4. Finding Shared Missions & Values
After you've found your match, you want to confirm your co-packer has the same mission and core values as your team so you know that they will uphold your product to your standards. At PartnerSlate, brands come to us to not only cut down the time it takes to get their product produced, but also by finding the right match for them based on capabilities, capacity, interests, experience, and shared missions.
Finding the right fit in multiple ways is so important to creating an efficient, productive, and enjoyable partnership that you can hopefully work with for years to come.
5. Signing a Contract
Sometimes companies still make agreements without a proper contract, but that can lead to different views as to what the parties intended when they originally made the agreement. This can lead both sides to spend time, money, and stress to figure things out.
From defining terms to protecting secrets to protecting your brand, a well-written contract between food and beverage brands and co packers clarify the responsibilities and alleviate uncertainties. At PartnerSlate, once two parties are matched they both have access to the engagement platform, where they can e-sign NDA's, securely share documents, schedule an introductory call and access content to help guide them through the process.
6. Getting Support Finding the Right Fit
It can be overwhelming to have to research and decide on a contract packaging partner without help, especially if you are a new and budding business that is still uncertain about what is co-packing or contract packaging services and if they're relevant to you.
When finding the right fit for a co packing partner, consider:
The age of your company. If you're a young brand, choose a company comfortable working with startups that appreciates the teaching process.
How much support you need, and what support you need. Do you need storage? Help with shipping logistics? A co-manufacturer as well?
This seems obvious, but, your product! Do you need canning? Bottling? Both? Not sure? Finding a co packer that has all the options you need–or might need is important.
Your budget. You're going to need to find a co packer that fits your price point, or that can be flexible with your budget. Take into account their order minimums when figuring this out.
However, rather than figuring this out all on your own, PartnerSlate will help match you with a partner based on both sides preferences–making it easier on everyone. Your copacker doesn't have to field poor inquiries, and you don't have to complete endless forms, cold calls, and emails.
So instead of researching, comparing notes, making calls, determining certifications, making visits (and repeating that a few times), you can save serious time and effort by using PartnerSlate to identify which co-packing company will be a perfect fit. PartnerSlate does all that work for you–and then some–helping reduce the time and expenses needed to find the best beverage co-packer or drink manufacturing company for you.
Conclusion: Find the right co-packer for your product today
Co-packing or contract packaging services exist to help manufacturers focus on the manufacturing of their products and business administration. They are a cost-effective way of streamlining and increasing the capabilities of your business by allowing professional contract packagers to assist you in delivering your goods to customers and retailers across the world.
The typical brand takes about six months to a year to find a manufacturer that has the capabilities and capacity to take their project on–after reaching out to about 50-100 manufacturers. And even after all that time and effort, it might not even be an ideal fit. Katlin Smith, Founder & CEO of Simple Mills puts it clearly: "Contract Manufacturers are classically difficult to find…The one you end up working with is typically on the 12th page of Google and you have to call every one of them."

If your business is ready to work with a contract packager, then save months of time and energy by getting started with PartnerSlate today to find your perfect co packing match.