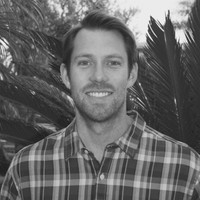 Latest posts by Matt Suggs
(see all)
Did you know there are over 3,000 snack manufacturers in the United States alone? That can be an intimidating number for snack brands searching for the right manufacturer. It can takes months–or even more than a year–to find a production partner that can help with product development, ingredient sourcing, cost containment, packaging, storage, labeling, and in-house R&D.
Fortunately, there are lots of incredible snack food manufacturers that offer these services–and more. This article will review some top snack manufacturers that can help build your brand and business.
Great Snack Manufacturers in the U.S.
While this is a list of some great snack manufacturers, it's not exhaustive. The right snack co-packer or co-manufacturer for your business will depend on your product, your budget, and your manufacturing and packaging needs.
With PartnerSlate, you can connect with our extensive network of vetted manufacturers right now. No more cold calls, research, or legwork: our proprietary matching system quickly matches you with up to three partners that have the right capabilities to produce and package your product. And it's free to get matched–you only pay if you get to a successful production run.
If you're ready to connect directly with a manufacturer now, sign up for free!
Or, keep learning about some great snack manufacturing companies in the U.S.
AceCoPack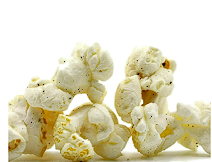 AceCoPack is a popcorn contract manufacturer creating new flavors for brands and retailers. They specialize in Wet Pop with a topical seasoning and packaging with Vertical Form and Fill pillow pouches. They also offer air popping (dry popping) with a coat of oil and seasoning.
Location: 376 Loranne Ave, Pomona, CA 91789
Ballreich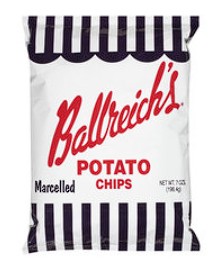 Ballreich's has been a potato chip manufacturer since 1920. They can handle smaller orders of custom flavor and bag orders for discerning customers as well as large national accounts requiring large volumes. They strive to make the highest quality potato chips and snacks while maintaining exemplary customer service.
Location: 186 Ohio Avenue, Tiffin, OH, 44883, Tiffin, OH 44883
Century Snacks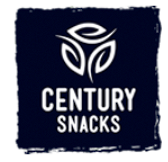 Century Snacks is a premier snack food producer specializing in roasting, seasoning, blending, and packaging. Century Snacks focuses on providing premium quality products and unmatched service at the best value. Their range of products includes nuts, seeds, trail mixes, dried fruits, and candies.
Location: 5560 E Slauson Ave, Commerce, CA, 90040
Globel Copacking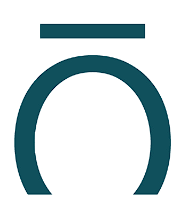 Globel Copacking is a co-packer owned by two companies with over 50 years in the food and packaging industry. They offer co-packing, private label manufacturing, and new product development services. Globel Copacking is also Kosher and USDA certified and specializes in making snack foods, cookies, pasta, and more.
Location: 2116 Sherman St, Hollywood, FL 33020
J&J Snack Foods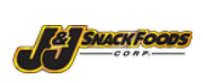 J&J Snack Foods Corp. (NASDAQ: JJSF) is a leader and innovator in the snack food industry, providing nutritional and affordable branded niche snack foods and beverages to food service and retail supermarket outlets. Its products include such icons as SuperPretzel and Icee, fan favorites like Luigi's Real Italian Ice, The Funnel Cake Factory Funnel Cakes, and Hola Churros, as well as a host of other products spanning the baked goods, frozen beverage, and frozen novelties categories.
Location: 6000 Central Highway , Pennsauken, NJ, 08109
Jones Potato Chip Company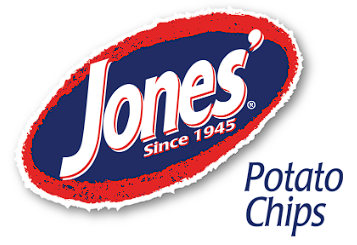 Jones' Potato Chips is a snack manufacturer known for its chips and snacks, like its popular Potato Stix. These chips and snacks come in 9 flavors ranging from BBQ to sour cream and onion. They offer clients private label manufacturing, co-packing, and ingredient sourcing and are willing to work with startups as well as handle large orders.
Location: 823 Bowman St, Mansfield, OH, 44903
Joy Snacks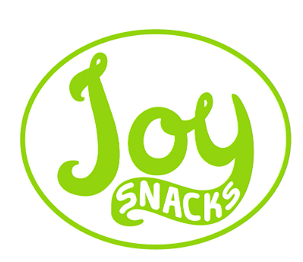 For over a decade, Joy Snacks has been the leading snacks manufacturer in the United States. The Joy Snacks facility is certified gluten-free, kosher, and SQF level 2. They specialize in creating healthy snacks, including nut bars & clusters, granola bars & bites, chocolate-covered rice cakes, protein cookies, power date balls, drizzled bites, and cauliflower pizza.
Location: 365 Blair Rd a, Avenel, NJ 07001
Mikesell's Snack Food Company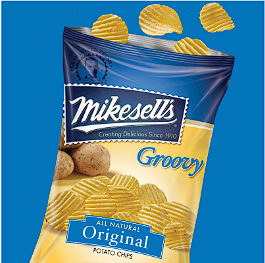 Mikesell's Snack Food Company is a gluten manufacturer and SQF Level 2 Certified facility. They are a quality snack producer specializing in traditional and kettle chips, corn snacks, puffcorn, cheese curls, pretzels, and more. Mikesell's Snack Food Company also offers its clients private label manufacturing, shipping, dry storage, and ingredient sourcing services.
Location: 333 Leo St, Dayton, OH, 45404
Monogram Meat Snacks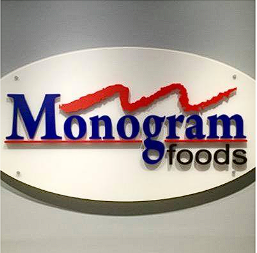 Monogram Meat Snacks is a leading SQF-certified manufacturer specializing in co-packing, private label manufacturing, food safety, and more. They also offer a line of healthy and savory meat snacks like jerky, meat sticks, precooked bacon, sausage on a stick, mini corndogs, and appetizers.
Location: 530 Oak Court Dr, Ste 400, Memphis, TN, 38117
Paxton Packing LLC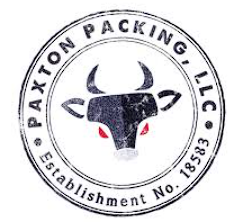 Paxton Packing LLC is a manufacturer with in-house custom spice blending that will allow you to find a flavor profile that meets your consumer's needs. Their team can develop products to meet non-GMO, gluten free, organic, low sodium, keto, and paleo requirements. Paxton Packing LLC sources specialized meats like grass-fed, poultry, and standard and exotic game. With over 20,000 square feet of cooler and freezer space and a state-of-the-art PSG Lee pouch system, Paxton Packing can meet various staging, holding, shipping, and packaging needs.
Location: 145 W. State Street, Paxton, IL, 60957
Rural Route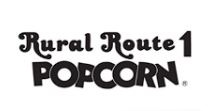 Rural Route 1 Popcorn is a top-of-the-line popcorn manufacturer specializing in growing and producing high-quality gourmet popcorn. They provide their customers with the option of private labeling, custom recipes, and a vast selection of ready-to-eat treats, including natural, savory, and dessert recipes, popcorn barrels, and much more.
Location: 105 East Tama Street, Livingston, WI, 53554
Savor Street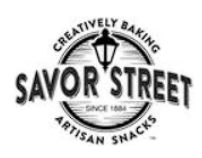 Savor Street works with your company to make the most delicious and appealing snacks relevant to today's marketplace, whether baked, popped, or puffed. Their facility offers a peanut and tree-nut-free environment, with the capacity to create certified gluten-free and kosher products. They provide a comprehensive selection of products, expert formulation and flavor development, quality-sourced ingredients, superior manufacturing processes, and a range of packaging options: a recipe for perfection to make your snack brand in demand.
Location: 51 Spring Valley Rd, Reading, PA, 19605
Siena Development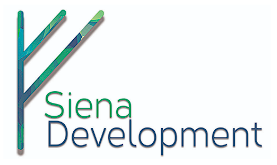 Siena Development offers a wide range of services for small batches, including co-packing, ingredient sourcing, nutrition labels, flavor matching, and much more. Some of their projects and products include protein shakes, carbonated drinks, vegan ice cream, keto cookies, granola, energy bars, and sports drinks.
Location: 500 Technology Farm Drive, Geneva, NY 14456
Snak King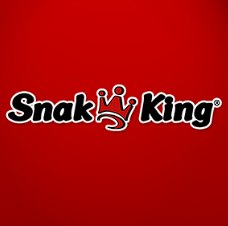 Snak King is a Kosher, gluten-free, Halal, and SQF level 3 certified food manufacturer with experience in food safety, private label, co-manufacturing, packaging, and design. They produce a wide range of snacks like tortilla chips, potato chips, popcorn, extruded snacks, popped crisps, pellet snacks, corn chips, peas snacks, pork rinds, and nut snacks.
Location: 16150 East Stephens St, City of Industry, CA, 91745
Star Snax LLC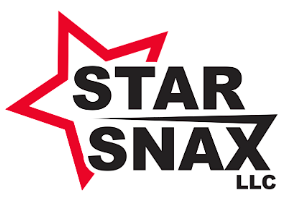 Star Snax is a known Non-GMO, kosher, and organic certified snack manufacturer that makes various flavors and shapes of tortilla chips, crackers, crips, and potato chips. On top of this, they offer their clients fulfillment services, dry storage, co-packing, private label manufacturing, and ingredient sourcing.
Location: 103 Somerset Dr. NW, Conover, NC, 28613
Superior Nut & Candy Co.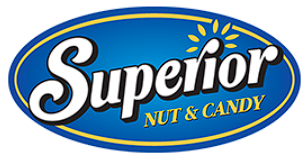 For over 30 years, Superior Nut & Candy Co., Inc. has been helping food companies by offering design, sourcing, purchasing, and warehouse packaging services. They are also gluten-free, organic, and SQF certified and make snacks with combinations of tree nuts and seeds, dried fruit and vegetables, and chocolate.
Location: 1140 W. Exchange Ave, Chicago, IL, 60609
Terra Soul

Terrasoul Superfoods provides a wide range of services to ensure that food companies of all sizes can thrive. From nitrogen flushing to sustainable packing, the company helps its clients source ethically, produce efficiently, and maintain the highest food quality and safety standards. Terrasoul Superfood makes snacks with nuts, seeds, chocolate, and dried fruits, as well as teas and coffees.
Location: 1001 NE Loop 820, suite 525, Fort Worth, TX 76131
Wyandot Inc.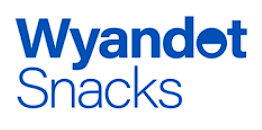 Wyandot is the premier custom manufacturer of high quality grain based snack foods, cereals, and better-for-you offerings for the world's largest food marketers, restaurants, and retailers.
As a full service snack food manufacturing annex, Wyandot offers extensive technical support, with a team of seven food scientists and engineers that manage projects from ideation through development, commercialization, and then onto processing and packaging.
Location: 135 Wyandot Ave, Marion, OH 43302
More About Some of the Top Snack Manufacturers in the US
Here is more information about snack manufacturers in the U.S. to help narrow your search for the perfect manufacturing partner.
Local Snack Companies
We've got you covered if you're looking for a manufacturing company in your local area. When you make a PartnerSlate profile, you can specify where your food company is located and PartnerSlate will find local manufacturers that best fit the needs of you and your product.
Snack Manufacturers for Small-batch Products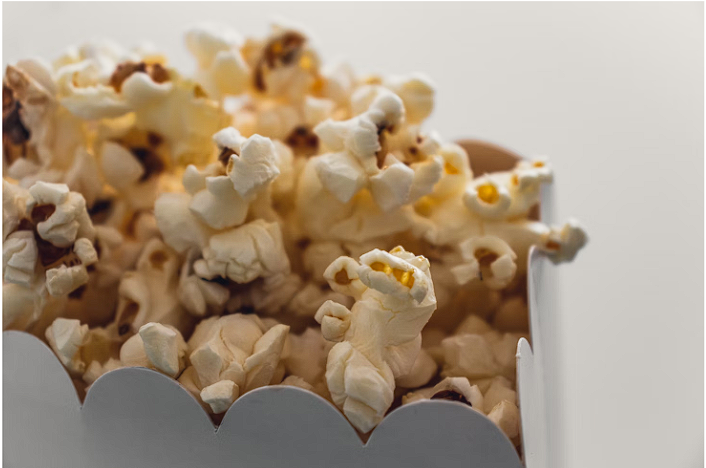 What is a Low MOQ Product?
Products with a low Minimum Order Quantity (MOQ) are typically food or beverage items that have been produced on a smaller scale. For businesses and startups, a low MOQ is usually necessary before they can increase their production volume.
How to Find a Snack Food Manufacturer for Low Volume Products
It can be difficult for many food entrepreneurs and small business owners to locate the appropriate food manufacturer to take their low-volume products from concept to store shelves.
You'll need production partners experienced in handling smaller production runs.
To avoid issues with order quantities, it's critical to find a manufacturer capable of meeting the necessary requirements of the product. PartnerSlate makes it easy to find the perfect manufacturer for your product run. Manufacturers list their minimum order quantities, while brands submit their projects with specific production requirements, making it easy to find a match.
PartnerSlate also offers a hassle-free concierge service, allowing brands to get their products to market in no time. Plus, there's no charge for the matching service if the project does not progress after the initial introduction.
Snack Food Manufacturers to Work With as a Startup
If you're just starting out with your food business, here are somemanufacturers that are great for startups (less than 25,000 units):
Joy Snacks
Globel Copacking LLC
AceCoPack
Terrasoul
Paxton Packing LLC
Jones Potato Chip Company
These also work for small-batch products (25,000-100,000 units)
Jones Potato Chip Company
J&J Snack Foods
Joy Snacks
Globel Copacking LLC
Century Snacks
Ballreich
AceCoPack
Wyandot Inc.
Terrasoul
Superior Nut & Candy Co., Inc.
Star Snax LLC
Savor Street
Rural Route 1
Paxton Packing LLC
Monogram Meat Snacks
Choose the Best Snack Manufacturer For Your Product
We've looked at some of the top snack manufacturers in the country, but there are more options out there for you to choose from. Get connected with the perfect manufacturer for your snack products with PartnerSlate!
PartnerSlate is the ideal way to find the perfect manufacturer for your food business. Register for free, provide details about your company, then create a project outlining the product and production requirements. The platform will then connect you with three suitable manufacturers and take care of the introduction and onboarding process to get your products to market quicker.