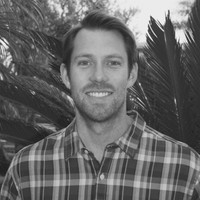 Latest posts by Matt Suggs
(see all)
Whether you're just starting out your bakery or customer demand is outpacing current supply, finding the best bakery manufacturing company to help scale the production of your baking product can be a challenging task. And given the diversity of bakery manufacturing company options on the market, if you're trying to optimize your business and figure out which sales channels are best for your needs, it can definitely take more than a little research to get it started.
In this list, we'll be reviewing some of the best bakery co-manufacturers out there. But note: there is really no such thing as a "best" bakery manufacturing company. All of the companies on this list–and many, many more–can be a great option for different baked good products that have different requirements. You just need to find the best fit.
But with all the research, cold calling, online forms, and no-show calls, it can be a frustrating process. And contract manufacturers for baked goods are getting tons of inquiries on their end–determining if they can service a particular brand or product takes time, effort, and expenses on their end as well.
For a much easier experience of discovering the optimal bakery manufacturing company for both sides, try PartnerSlate: a leading discovery and connection platform in the consumer packaged goods (CPG) industry connecting brands with manufacturing and packaging partners.
When reaching out to baking manufacturers, you may realize that your initial company of choice may not be the best one for the job. That's why we created PartnerSlate: to take away the guesswork of finding manufacturers and co-packers so you can quickly get the information you need to make these decisions.
What products are made at a baking manufacturing company?
Baking manufacturing companies can create a wide variety of products. These include the more traditional types of baked goods like:
Breads
Cookies
Pies
Muffins
Cakes
Scones
Donuts
But, bakery co-manufacturers can also make various other goods that include (but aren't limited to):
Pretzels
Candies
Pizzas
Bars
Crackers
Bagels
Cereal and granola
Flour and baking mixes
Pet foods
Nut mixes
Not every bakery manufacturer makes all of these products, so knowing which organizations can meet your needs is necessary. On the Parternslate platform, all manufacturers fill out forms that review not only product types, but also certifications, baking services–what services they might be open to adding to their facilities depending on need–and if they offer gluten-free and other allergen-free production capabilities.
How to find gluten-free, dairy-free, and other allergy-free bakery manufacturing companies
When it comes to baked goods–and really most food and beverage products–you need to be aware of facilities that offer specific product capabilities to avoid allergens, cross-contamination risks, how they avoid cross-contamination, and their protocols for excluding specific ingredients. You might also be looking for certain certifications, like kosher, organic, or non-GMO.
Whether it's your product, or your customers, you might need to find manufacturing companies that are certified to produce:
Dairy-free
Gluten-free
Nut-free (whether peanuts, all nuts, or tree nuts)
Kosher, or Kosher for Passover
Certified organic
Non-GMO
BRC
Certain SQF levels (safe quality food)
GMP
GFSI
Plus a lot more. You can get on Google and hope to find all this information–as well as if they have the capacity or interest for your project–or you can use PartnerSlate to get this done for you. Contact us now to start the matching process, or first review some of the top manufacturing companies for baked goods first.
The Top Bakery Manufacturing Companies to Know
Bake Works
A family-run food manufacturing facility with a specialization in producing baked goods, Bake Works Inc. prides itself in ethically sourcing the best ingredients from high-quality sources. The company is dedicated to ensuring that all its processes are done in a sustainable manner.
Since Bake Works sources its ingredients from local farmers, they're able to build lasting relationships with them and their customers. In doing so, the company is able to provide quality products even at a high volume.
Bake Works not only creates their own brand of products, but also helps other brands manufacture and distribute products–as well as work in tandem with clients who want to create entirely new products and brands.
Services:
Contract manufacturing
Private label manufacturing
Retail products
Food wholesale service
Product Types:
Extruded and co-extruded food bars
Baked and unbaked food bars
Cookies
Scones
Other baked goods
Speciality product capabilities:
Location: 5600 NE 121st Ave. Ste. T1, Vancouver, WA 98682
Boston Baking
Boston Baking is a commercial bakery that has seen exponential growth over the last two years. According to the latest survey, their out-turn is close to 18,400 cakes, 105,000 bagel logs, and 72,000 cookies & brownies per day. Their vigorous commitment to quality and innovation has helped them evolve into one of the most eclectic bakery manufacturing companies of its time.
In foodservice, this manufacturer has served various industries including in-store bakeries, restaurants, and even other manufacturers. If you're looking for retail solutions, Boston Baking has got you covered as well with their private label and co-packing services.
Services:
Retail and private label
Production partnering (co-packing)
In-store bakery development solutions
Food services for restaurants
Customized gourmet products
Product Types:
Brownies
Bundt cakes
Coffee cakes
Cookies
Crumb cakes
Cupcake blanks
Pie shells
Bread products
Flour mixes and doughs
Cereal and granola
Snack foods
Speciality product capabilities:
Location: 101 Sprague St., Hyde Park, MA 02136
Clean Copack
Clean Copack is a co-packing company that focuses on manufacturing healthy, plant-based, gluten-free products. They manufacture and co-packs healthy energy bars, granola, trail mixes, human-grade pet treats, and private label protein products that are made with ethically sourced, gluten-free, and vegetarian ingredients.
With their new USA-made slab line, an Italian mixing system, Japanese quality control equipment, and German packaging technology, they have invested in only the best equipment to make the best products. Serving both start-up and fasting-growing nutrition companies, Clean Copack works to combine healthy, delicious food with social and environmental activism. If you're looking for a partner where ethics and high-quality ingredients is at the core of the business, Clean Copack is among the best.
Services:
Retail products
Wholesale applications
Private label and contract manufacturer
Recipe scaling
Onsite product testing
Consulting services
Product Types:
Superseed bites
Energy bars
Protein products
Pet treats
Granola
Trail mixes
Speciality product capabilities:
Gluten-free
Vegetarian
Vegan
Low-sugar
Kosher
Keto
Paleo
Non-GMO
Location: 3808 N Sullivan Rd. Suite 13M, Spokane Valley, WA 99216
Golden Grains Baking Co.
Producing a wide variety of professional-grade baked goods, Golden Grains Baking Co. offers distribution services to restaurants, hotels, caterers, and other institutions. With a newly built production facility and state-of-the-art equipment, Golden Grains boasts that all the baked goods are carefully crafted with love and passion.
In addition to the huge array of baked offerings, Golden Grains Baking also features a "Concept Baking" service for retailers that would want a large manufacturer to market the product. This service also includes assistance in the co-packing aspect as well.
Services:
Wholesale product offerings
Catering assistance
Concept baking
Co-packing services
Product formulation
Fulfillment & distribution
Product Types:
Variety of bread (such as buns, hoagies, and sliced breads)
Rolls (long rolls, dinner rolls, and kaiser rolls)
Pastries (danish, cinnamon rolls, muffins, and sticky buns)
Scones
Stuffed meat rolls
Pet foods
Snack bars
Snack foods (crackers, nuts, mixes, cheese straws)
Flour mixes and dough
Frozen baked goods
Speciality product capabilities:
Location: 547 Griffith Rd., Charlotte, NC 28217
Hearthside
A far-reaching private bakery but also the largest contract manufacturer in the United States, Hearthside is an industry leader and one of the major players in food manufacturing. Launched in 2009, the company has grown ever since and currently has 24 facilities in the US and 3 in Europe.
Being a large-scale enterprise, Hearthside is able to offer a wide array of different food including bars, cookies, crackers, and even frozen goods. With state-of-the-art solutions in packaging and production, Hearthside is nearly second to none when it comes to product diversity and manufacturing efficiency.
Services:
Production co-packing
Product formulation and testing
R&D
Processing and blending
Decorating
Commercialization
Product Types:
Different types of bars (functional bars, snack bars, granola bars)
Cookies and soft-baked goods
Fresh and frozen foods (salads, sandwiches, and sauces)
Snack foods (chips, crackers, pretzels, puffed and popped snacks, nuts & mixes)
Cereals & granolas
Speciality product capabilities:
Location: 3500 Lacey Rd., Downers Grove, IL 60515
Local Oven
Local Oven has a passion for manufacturing gluten-free baked goods from different breads, rolls, pizzas, and even pastas. Their gluten-free pasta offered is sourced from Italy, which shows zeal towards the authenticity of the goods offered. They are actively involved in businesses with restaurants, universities, hospitals, hotels, and other institutions. Local Oven is proud of their baked goods' texture and flavor that is preferred over traditional wheat-based products by everyone–gluten intolerant or not.
Aside from catering to the gluten-free market, Local Oven has a significant investment in the keto and paleo diet industry, is peanut and dairy free, and also bakes with CBD/hemp. Committed to creating alternatives to wheat-based products with a distinct flavor, Local Oven has managed to garner a loyal base of customers and partners.
Services:
Foodservice production
Private labeling
Co-packing
Food wholesale service
Product Types:
Gluten-free breads (sliced bread, pita pocket, baguettes, flatbread, tortillas)
Gluten-free rolls (onion rolls, hoagie rolls, dinner rolls)
Gluten-free pizza (rimmed crust, flat crust, pizza dough balls)
Gluten-free pasta (spaghetti, penne rigate, fettuccine, lasagna)
Gluten-free desserts (brownies, cookies)
Gluten-free snack foods (bars, chips, crackers, popped snacks)
Gluten-free frozen baked goods
Gluten-free flour mixes
Speciality product capabilities:
Gluten-free
Peanut-free
Dairy-free
Kosher
Non-GMO
Keto
Paleo
Location: 4436 McEwen Rd., Farmers Branch, TX 75244
Lone Star Bakery
With a history dating back to as early as 1889, Lone Star Bakery's reputation can be associated with consistent quality and excellent taste. After adopting modern baking techniques, the company has gone on to produce high volumes of baked goods for its consumers while maintaining the same assured quality from its early years.
Currently, Lone Star Bakery is among the most recognizable bakery manufacturing companies in the US. They are serving the country's top foodservice distributors, grocery chains, and QSR brands all the while providing a variety of products for different food operators.
Services:
Foodservice production
Food wholesale service
Design and produce packaging
Product formulation
Concept baking
Product Types:
School meals
Kolaches and fried pies
Variety of desserts (brownies, bundt and ring cakes, sheet cakes, cinnamon rolls, and cookies)
Flour mixes and dough
Bread products
Snack foods (crackers and biscuits)
Speciality product capabilities: Not specified
Location: Two locations in China Grove, TX 78263
Natural Food Works
Established in 2013, Natural Food Works is a mid-sized distributor of baked goods that attracts clients based on its ability to customize production and manufacturing processes for businesses.
Capable of serving both large retailers and smaller clients, Natural Food Works is mainly invested in manufacturing organic products at the highest quality standards. They've sustained high praise for their environment-friendly manufacturing process and genial customer service.
Services:
Foodservice production
Food wholesale service
Co-packing
Contract and private label manufacturer
Pouching
Dehydration
Gluten-free, non-GMO, kosher, organic products
Frozen, refrigerated, and dry storage services
Product Types:
Extruded energy bars, granola bars, and baked bars
Muesli, oatmeal, cereals, and granola
Bake mixes, flour mixes, and dough
Dressings, salsas, marinades
Snack foods (like bars, chips, puffs)
Enrobed dough products
Speciality product capabilities:
Kosher
Gluten-free
Organic
Non-GMO
Location: 4220 Carson St. Unit 102, Denver, CO 80239
Richmond Baking
As the oldest family-owned cookie and cracker maker in the country, Richmond Baking has been providing quality baked goods since 1855. Today, the brand has expanded immensely with two high-end baking facilities which produce an extensive range of products from crackers to desserts.
The family-run business heeds to cozy, homestyle flavors and festive recipes on a large scale. They pride themselves on producing some of the most appetizing baked products and customer service that treats you like family. They also run completely nut-free facilities.
Services:
Contract manufacturing
Co-packing services
Foodservice production
Custom formulas and recipes
Can manufacture wheat free, gluten free, sugar-free, dairy-free products, as well as all-natural and organic products
Product Types:
Ice cream
Cookies
Crackers
Dessert crumbs
Confectionary treats
Breads
Spice blends, batters, and cracker meals
Speciality product capabilities:
Kosher
Gluten-free
Organic
Non-GMO
Location: 520 North 6th St., Richmond, IN 47374
Rise Baking Company
Rise Baking Company is a bakery manufacturing company that never fails to surprise its customers. With the help of sophisticated technology, their production floors can keep up with large volumes of orders while minimizing any wastage.
For instance, they use the Fast Pan panning system for making cookie dough, enabling them to save up to 70% on their labor costs altogether. As a company whose objectives revolve around customer satisfaction, Rise Baking Company offers different artisan breads, cakes, bars, and cookies that are deliciously baked.
Services:
Contract manufacturing
Private label manufacturing
Food wholesale service
Product Types:
Artisan breads (which include different types of baguettes, loaves, and rolls)
Cakes (celebration, dessert, and ready-to-finish)
Dessert bars
Cookies, muffins, brownies, and crispy rice bars of various flavors
Frozen baked goods
Snack foods like crackers
Speciality product capabilities:
Location: 828 Kasota Ave. SEm Minneapolis, MN 55414
Toufayan Bakeries
Originally founded in 1926, Toufayan Bakeries started off as a pita bread bakery. Currently, it serves as one of the largest private specialty bakeries in the United States. With products ranging from bagels, breadsticks, croissants, flatbread, and of course their pita bread (and more), the company has vastly grown since its humble beginnings.
Toufayan Bakeries features a variety of different retail products under the Toufayan brand. Recently, they channelized their resources into sister brands, Good Girl and Sophia's Cookies, which have been a hit among customers.
Services:
Retail products
Foodservice production
Low-carb and gluten-free options
Product Types:
Rolls, breadsticks,
Flatbreads, lavash, tortillas, and naan
Croissants and bagels
Frozen baked goods
Speciality product capabilities:
Kosher
Gluten-free
Organic
Non-GMO
Location:
Toufayan has three locations:
Ridgefield, NJ: Corporate Headquarters and Pita plant
Orlando, FL: Bakery
Plant City, FL: Bakery
What are the biggest bakery manufacturing companies?
In terms of size and capacity, Hearthside is the biggest bakery co-manufacturer on this list. Other notable companies include Lone Star Bakery, Rise Baking Company, and Toufayan Bakeries.
But, bigger doesn't always mean better. Baking is an artform, so you're best off with a company that resonates vision and taste buds and is excited to take on your business. With PartnerSlate, you can discover which company best suits the needs of your product married with capabilities and capacity.
What manufacturing company is best for bread?
Local Oven, Golden Grains Baking, Rise Baking Company, and Toufayan Bakeries all specialize in bread. If you're looking for some of the top bread manufacturers, these companies can be a great place to start. But remember, there are other important considerations to find contract manufacturers for baked goods
Conclusion: What is the best bakery manufacturing company for your business?
When it comes to bakery manufacturing, there really isn't one "best" company–every organization on this list has its merits, and there are plenty more bakery manufacturer options out there.
What really matters is whether the company can envision your goals and deliver a fitting product for you and your customers—whether it's a certain style of cake or cookies, or if you need gluten-free, dairy-free, organic products, or other allergen-free options, or if you want a specific spice combination. Different companies offer different lines of services, make different products, and have varying bandwidths–so the "best" bakery manufacturing company for one brand won't be the same for another.
You're a creator making culinary delights–you shouldn't have to be a research and manufacturing expert also. That's where PartnerSlate comes in: we match you to the best bakery co-manufacturers in the business based on capabilities and capacity, so you can spend your time tasting, testing, and designing the best baked goods for your customers.
For a hassle-free process of discovering the best bakery manufacturer for you, try PartnerSlate to find your perfect fit today.