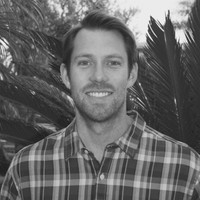 Latest posts by Matt Suggs
(see all)
There are endless incredible food and beverage start-ups that are influencing how we eat, access, and even think about food. From meat alternatives to new food delivery services, innovative food entrepreneurs are impacting the industry one startup at a time.
This article will give a quick overview of some exciting food and beverage startups and businesses to watch, highlighting their unique offerings, creative business models, and groundbreaking approaches to addressing consumer needs and preferences. By keeping an eye on these trailblazers, you can stay up-to-date on the ever-evolving trends shaping the world of beverage and food manufacturing.
What Beverage & Food Start-ups Are We Looking At?
As we monitor the food and beverage startup landscape, it's essential to consider the diverse range of companies that fall under this umbrella. Some startups focus on creating innovative food products while others work on improving production processes or enhancing the overall consumption experience. There are also startups dedicated to promoting better nutrition, sustainability, and waste reduction.
No matter the focus, all of these food startups are trying to make a lasting change in the food and beverage industry.
Exciting Food Startups to Follow This Year
Keep your eyes peeled for these stand-out companies in the food startup space.
1. Banza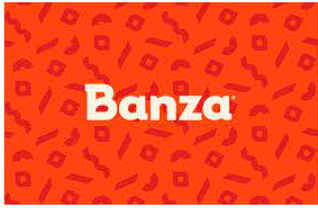 Location: 26 Broadway, New York
Founders: Brian and Scott Rudolph
Founded in: 2014
Banza is revolutionizing the pasta industry with its innovative chickpea-based pasta, which offers a healthier and gluten-free alternative to traditional wheat-based pasta. Banza's products provide high protein, high fiber, and fewer net carbs, making them suitable for various diets, including gluten-free, vegan, and diabetic-friendly.
Their product range has expanded to include chickpea-based rice, mac and cheese, and lasagna, positioning Banza as a leader in the healthy food startup scene.
2. Bevi

Location: Boston, MA
Founders: Sean Grundy, Frank Lee, and Eliza Becton
Founded in: 2013
Bevi aims to reduce plastic waste from bottled beverages by offering customizable, eco-friendly water dispensers. Their smart water cooler technology allows users to personalize still and sparkling water with various natural flavors, promoting healthier hydration choices while eliminating the need for single-use plastic bottles.
Bevi is rapidly gaining popularity in offices, gyms, hotels, and other commercial spaces, making it a startup to watch.
3. BrewBird

Location: 28 E 3rd Ave #200, San Mateo, CA
Founders: Erik Pfleiderer and Adam Eller
Founded in: 2012
BrewBird is a unique coffee subscription service that connects customers with specialty coffee roasters worldwide. By curating a diverse selection of ethically sourced, small-batch coffee beans, BrewBird aims to create a global community of coffee lovers and roasters, fostering sustainable practices and supporting local businesses.
This startup is poised for significant growth as it continues to refine its subscription model and expand its roaster network.
4. Chef Avenue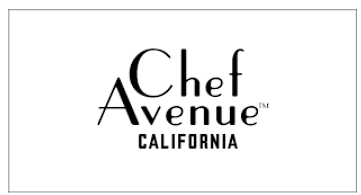 Location: 2530 Berryessa Rd, San Jose, California
Founders: Seema Shenoy
Founded in: 2019
Chef Avenue specializes in innovative cookware designed to simplify cooking and promote healthy eating habits. Their flagship product, the Omnipan, is a versatile, silicone-based cookware set that transitions seamlessly from oven to table, eliminating the need for multiple pots and pans.
With its focus on functional design and eco-friendly materials, Chef Avenue is making waves in the cookware industry, appealing to environmentally-conscious consumers and home cooks seeking convenience.
Scale Your Food Startup with the Perfect Co-packer
5. Creator

Location: 514 Westlake Center, Daly City, CA
Founders: Alex Vardakostas and Steven Frehn
Founded in: 2009Creator is transforming the fast-food industry with its fully automated, robot-powered burger restaurant. Their innovative technology not only streamlines the cooking process, but also reduces food waste, labor costs, and human error. As the demand for quick, customizable, and sustainable dining options grows, Creator's cutting-edge approach to food service positions them as a major player in the food technology space.
6. Current Foods
Location: 507 1/2 Camino Sin Nombre, Santa Fe, NM
Founders: Jacek Prus, Ron Shigeta, and Sonia Hurtado
Founded in: 2019Current Foods is revolutionizing the seafood industry by creating delicious and nutritious plant-based fish alternatives that are environmentally friendly. Current Foods' plant-based seafood is a groundbreaking achievement that has the potential to make a significant impact in the fight against overfishing and oceanic destruction.
Their mission is to offer a sustainable and delicious alternative that not only tastes good but also does good–for the consumer and the planet.
7. Daring Foods

Location: 3505 Helms Avenue, Culver City, CA
Founders: Ross Mackay and Eliott Kessas
Founded in: 2018
Daring Foods is a plant-based chicken startup. Their unique chicken alternative, made from a blend of soy protein, sunflower oil, and spices, replicates the taste and texture of real chicken while offering a sustainable and cruelty-free option. With an expanding product line that includes breaded and seasoned varieties, Daring Foods is well-positioned to disrupt the plant-based meat market and cater to the growing number of consumers seeking ethical and environmentally-friendly food choices.
8. Eat Just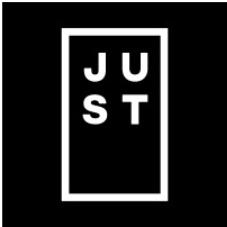 Location: 300 Wind River Way Alameda, CA
Founders: Josh Tetrick and Josh Balk
Founded in: 2011
Eat Just is a pioneering food technology company specializing in plant-based egg alternatives and cultured meat products. Their flagship product, JUST Egg has gained widespread popularity as a sustainable and nutritious egg substitute made from mung bean protein. Eat Just is also making strides in the cell-cultured meat industry, having achieved regulatory approval for its lab-grown chicken nuggets in Singapore.
As the demand for ethical, sustainable, and innovative food options grows, Eat Just is well-positioned to be a leader in this market.
9. Foodvisor

Location: 21 rue du Faubourg Saint Antoine, 75011 Paris, FR
Founders: Charles Boes
Founded in: 2015
Foodvisor is a nutrition app that uses artificial intelligence and machine learning to analyze users' meals through food photos. The app provides real-time nutritional information, personalized diet plans, and professional coaching, enabling users to make healthier choices and manage their dietary goals.
Foodvisor's innovative approach to nutrition tracking and its seamless user experience make it a standout player in the health and wellness tech space.
10. Goldbelly

Location: Joe Ariel Trevor Stow Vanessa Torrivilla Joel Gillman
Founders: Joe Ariel, Trevor Stow, Vanessa Torrivilla, and Joel Gillman
Founded in: 2013
Goldbelly is a premium online marketplace for regional and artisanal food products from across the United States. The platform connects food lovers with renowned local restaurants, bakeries, and specialty food purveyors, allowing them to order iconic dishes and have them shipped directly to their homes. Goldbelly's curated selection of gourmet offerings and focus on supporting small businesses has earned it a loyal customer base and a prominent position in the food e-commerce landscape.
11. Hungry

Location: 1560 Wilson Blvd, Arlington, VA
Founders: Eman and Shy Pahlevani
Founded in: 2016
Hungry is an innovative online platform that connects businesses and event organizers with top local chefs for catering services. The platform offers a diverse range of culinary options, prioritizes transparency, and emphasizes quality and sustainability. By streamlining the catering process and empowering independent chefs, Hungry is reshaping the way people experience food at events and in the workplace.
12. Hungryfoot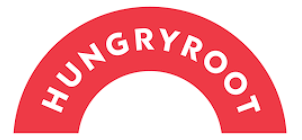 Location: 41 East 11th Street, New York, NY
Founders: Ben McKean, Franklin Becker, and Greg Struck
Founded in: 2015
Hungryroot is a health-focused, plant-centric meal delivery service that provides customers with nutritious, ready-to-eat, or easy-to-prepare meals and snacks. The company focuses on using whole, clean ingredients and catering to various dietary preferences, including vegan, gluten-free, and dairy-free options. As the market for convenient, healthy meal solutions continues to grow, Hungryroot's emphasis on nutrition and personalized meal planning sets it apart from its competitors.
Ready to Find Your Perfect Co-packer?
13. Liquid Death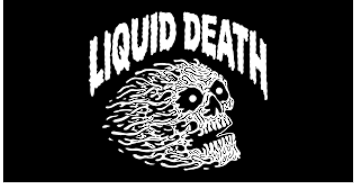 Location: 4077 Redwood Ave, Los Angeles, CA
Founders: Mike Cessario
Founded in: 2019
Liquid Death, a canned water startup, offers a sustainable alternative to single-use plastic water bottles. Their eye-catching packaging and edgy branding, combined with a commitment to environmental responsibility, have helped Liquid Death carve a niche in the crowded beverage market.
With its growing popularity and bold marketing strategies, Liquid Death is poised to make a significant impact on both the beverage industry and the fight against plastic pollution.
14. Misfits Market & Imperfect Foods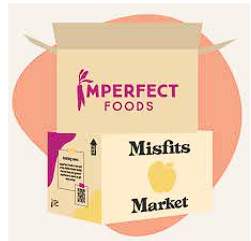 Location: 1000 Coopertown Road Unit 2. Pennsauken, NJ
Founders: Abhi Ramesh (Misfits Market), Ben Simon, Ben Chesler, and Ron Clark (Imperfect Foods)
Founded in: 2018 (Misfits Market), 2015 (Imperfect Foods)
Misfits Market and Imperfect Foods are two companies with a similar mission: to reduce food waste by selling "ugly" or surplus produce and grocery items at a discount. Both startups source their products directly from farmers and producers, ensuring freshness and quality while supporting sustainable agriculture practices.
As the movement to combat food waste gains momentum, Misfits Market and Imperfect Foods merged to lead the charge with their innovative business models and commitment to sustainability.
15. Mosa Meat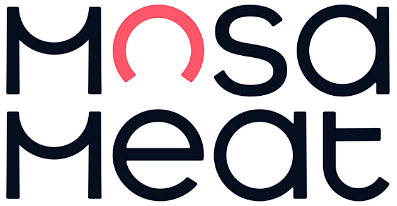 Location: Watermolen 28, 6229 PM Maastricht, Netherlands
Founders: Mark Post and Peter Verstrate
Founded in: 2016
Mosa Meat is a cultured meat startup that creates lab-grown beef products by cultivating animal cells in a controlled environment. This process eliminates the need for traditional livestock farming, resulting in a more sustainable and ethical alternative to conventional meat production.
As the cultured meat industry gains traction, Mosa Meat's groundbreaking research and commitment to environmental responsibility make it a significant player in the future of food production.
16. Olio

Location: London, England
Founders: Tessa Clarke and Saasha Celestial-One
Founded in: 2015
Olio is a food-sharing app that aims to combat food waste by connecting neighbors and local businesses with surplus food. Users can share unwanted food items, reducing waste and fostering a sense of community. The app also partners with local retailers, allowing them to offer surplus food at a discount.
With its innovative approach to tackling food waste and promoting sustainability, Olio has quickly become a popular platform for eco-conscious consumers.
17. Solar Foods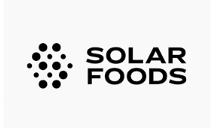 Location: Helsinki, Finland
Founders: Pasi Vainikka and Juha-Pekka Pitkänen
Founded in: 2017
Solar Foods has developed a unique protein powder called Solein, produced using only water, air, and electricity. This revolutionary protein source is created through a process of electrolysis and fermentation, making it independent of traditional agriculture and livestock farming. With its minimal environmental footprint and potential for large-scale production, Solar Foods' innovative protein solution is poised to play a critical role in addressing global food security challenges.
18. Too Good to Go

Location: 66 Landskronagade, København, Capital Region, 2100, Denmark
Founders: Brian Christensen, Thomas Bjørn Momsen, Stian Olesen, Klaus Bagge Pedersen, Adam Sigbrand, Lucie Basch
Founded in: 2015
Too Good To Go is an app that connects users with local food businesses offering surplus food at discounted prices. The platform aims to reduce food waste by offering consumers an affordable, eco-friendly alternative to traditional food purchasing. With a rapidly growing user base and partnerships with various food businesses, Too Good To Go is quickly becoming a leader in the fight against food waste and a popular choice for sustainability-minded consumers.
19. Wicked Foods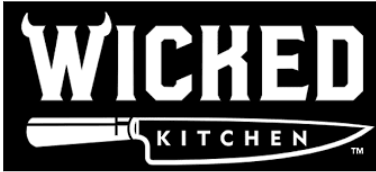 Location: 4622 Arden Ave, Edina, MN
Founders: Derek and Chad Sarno
Founded in: 2017
Wicked Foods is a plant-based food company that offers a range of delicious, chef-driven vegan products. Their mission is to make plant-based eating more accessible and appealing to the masses by focusing on bold flavors, innovative ingredients, and creative recipes. With a strong commitment to sustainability and animal welfare, Wicked Foods has quickly gained a loyal following among consumers seeking delicious, ethical food options.
20. Wonder

Location: 57-10 Flushing Ave, Maspeth, NY 11378
Founders: Marc Lore
Founded in: 2020
Wonder is revolutionizing the food delivery and takeout experience by curating a remarkable selection of the country's finest chefs and restaurants in a single, user-friendly app. Their platform allows you to explore various eateries, sample dishes from multiple establishments in a single order, and enjoy meals prepared fresh upon request.
Committed to leading the way in ethical and transparent food sourcing, Wonder has set ambitious standards for the ingredients they utilize.
Do You Have a Food Startup?
The food startups mentioned above demonstrate the power of innovation and creativity in revolutionizing how we look at food. By adopting sustainable practices, minimizing environmental impact, and focusing on animal welfare, these trailblazers are changing the way we approach food consumption and production. Aspiring food entrepreneurs have the potential to make a significant difference in the world in whichever way they see fit, even if it just means connecting people with the food they love.
At PartnerSlate, we understand the challenges and opportunities that come with launching a food startup. That's why we're dedicated to helping entrepreneurs like you connect with the resources you need to turn your vision into reality. PartnerSlate streamlines the manufacturing process by matching you with high-quality production partners from our extensive network of food and beverage manufacturers and co-packagers.
Instead of spending months on cold calls and research, PartnerSlate finds you the right partner in just days. Start creating a profile and listing your project and then we connect you with the top manufacturer options so you can quickly get your idea from product to shelf–and become the next big food startup.