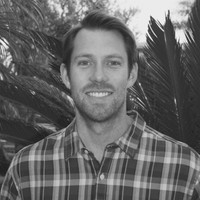 Latest posts by Matt Suggs
(see all)
For many new and existing pet food companies, it takes time to find the right co-manufacturer or co-packer for your brand. It's critical to work with a pet food manufacturer that sources quality ingredients, offers the required processing and packaging services, and fits within your budget.
At PartnerSlate, we streamline the manufacturing process by matching you with high-quality production partners that are the best fit for your brand. Whether you're a startup or an existing brand, we can help you find your next manufacturer in days–not months.
Whether you need support for product development, private labeling, or other production demands, this article will review some of the top pet food manufacturers in the United States.
Top Pet Food Manufacturers in the USA
While these are some great choices, they're by no means the only pet food manufacturers in the U.S. You can find even more options on the PartnerSlate platform that can be perfect for your brand's needs. We offer a proprietary matching system that skips all the research, outreach, and legwork of finding a manufacturer.
Ready to get matched now? Sign up free.
Want to keep reading? Let's get started.
Alive Pet Foods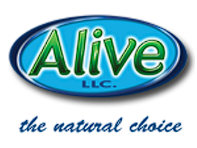 Alive, LLC is a pet food processing company located in the midwestern United States. After 25 years in business, they understand how to deliver quality products while meeting pricing, packaging, and marketing needs. Its packaging and production facilities have capacity to serve large and small retailers with fully implemented HACCP, GMP, and SSOP systems for food safety.
Alive works to understand your specific distribution needs and give you state-of-the-art food processing services all while helping build and guide your brand.
Services:
Contract manufacturing
Private label manufacturing
Bulk or customized packaging
Labeling
Frozen goods storage
Packaging
Vacuum packaging
Stand-up pouch packaging
Product Types:
Custom blends and formulations
Fruits and vegetables
Nutritional supplements
Fresh meat and poultry
Dry pet food
Wet pet food
Treats
Location: 23645 County Rd. 37, St. Charles, MN 55972
Alphia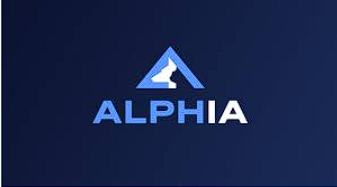 ​​Alphia is a trusted, custom manufacturing partner with marketplace intelligence, R&D expertise, and turnkey production and supply chain capabilities. Made up of two top pet food manufacturers and its ingredient milling sister company, Alphia is a great manufacturing option for leading pet food brands.
Services:
Contract manufacturing
Co-packing
Private label manufacturing
Marketplace intelligence
R&D
Production and supply chain management
Product Types:
Baked treats
Dry kibble
Whole muscle jerky
Location: 2813 Wall Ave, Ogden, Utah 84401
BrightPet Nutrition Group

When it comes to pet food manufacturing, Bright Pet Nutrition Group values quality, reliability, and safety. As a leading developer and reliable contract producer of premium pet foods for U.S., European Union, and Taiwan certified facilities, BrightPet Nutrition Group seeks to elevates what people feed their pets.
Organic, natural, and holistic recipes are well within their capabilities. They keep more than 150 different ingredients on hand and export products to more than 25 countries worldwide.
Services:
Contract manufacturing
Co-packing
Private label manufacturing
Custom formulation and custom labeling (OEM)
Thorough cooking processes for higher starch conversion
Custom recipe formulation
Customized diets with high protein and meat
Fresh meat processing
AAFCO regulatory assistance
Extruded kibble production
Palatability and digestibility testing
Branding
Product Types:
Location: 38281 Industrial Park Road, Lisbon, OH, 44432
Elmira Pet Products

Elmira Pet Products is the largest Canadian Private Label dry pet food manufacturer. With over 30 years of experience delivering manufacturing services in over 35 countries, they provide unique solutions to help drive growth for small and large pet food brands across the globe.
Elmira Pet Products produces well-known brands for mass merchandise, grocery, and pet specialty channels. Their expertise allows them to manufacture unique diets for distribution to niche markets while incorporating their cost-effective solutions.
Services:
Contract manufacturing
Co-packing
Private label manufacturing
Ingredient sourcing
Packaging
Competitive pricing
Diverse bag format offerings
Product Types:
Dry pet food
Customizable blends and formulations
Therapeutic diets
Location: 35 Martin's Lane, Elmira, ON, N3B2Z5
Eurocan Pet Products

Eurocan Pet Products is a contract manufacturer locally owned and operated out of Ontario, Canada. Their team of sales reps, product bakers, packagers, and distributors provide a personalized touch on your products every step of the way. Their FDA and CFIA compliant, food-grade manufacturing facility offers baking, testing, and quality control. They value high quality ingredients and sourced from farms across North America.
Services:
Contract manufacturing
Product development
Wholesale and bulk packaging
Storage
Logistics
Sourcing
Baking and testing
Quality control
Product Types:
Beef, pork, and poultry treats
Bones
Chews
Location: 367 Victoria Street New Hamburg, ON N3A 2K5, Canada
NaturPak Pet

NaturPak Pet is a contract manufacturer of wet dog and cat food for Tetra Pak Recart in North America. Its dedicated pet food plant is BRC "AA" rated, USDA, and Organic. They have a full R&D team and pet nutritionist on staff to assist brands with product development. NaturkPak Pet is great for e-commerce, lower-cost shipping, better on-shelf presence, sustainability, recyclability, and lower carbon footprint.
Services:
Contract manufacturing
Product development
Market research
Storage
Logistics
Sourcing
Private labeling
Variety pack assembly
Club store packaging
Short retort process
Tetra Pak Recart in a range of sizes from 3 oz-17 oz
Product Types:
Pates
Stews
Broths
Pour overs/toppers
Location: 100 Innovation Drive, Janesville, WI 53546
Performance Pet Products

Performance Pet Products is a full-service pet food cannery and co-packer. They work with pet food brands of various sizes, including low-volume and startup companies. They recently expanded their production capacity by adding a new 168,000 sq. ft. cannery.
With their qualified team of experts, Performance Pet Products is available to help package and manufacture your products while providing brand, inventory management, and other services.
Services:
Contract manufacturing
Contract packaging
Private label manufacturing
Ingredient sourcing
Product Types:
Dry pet food
Wet pet food
Treats
Location: 915 E. Havens St., Mitchell, SD, 57301
Phelps Pet Products
Phelps Pet Products is a contract manufacturer of specialty meat-based dog treats. They source a range of protein and meat options for private labels and national brands. Phelps Pet Products are organic, USA-made, and SQF Level II certified. Their goal is to meet the nutritional and lifestyle needs of your target customers. They develop, source, mix, cook, and package pet treats right out of their facilities in Rockford, IL and Janesville, WI.
Services:
Contract manufacturing
Product development
Private labeling
Logistics
Sourcing
Recipe development
Wholesale and bulk packaging
Product Types:
Meat based "jerky" dog treats
Location: 5213 26th Avenue, Rockford, IL 61109
PLB International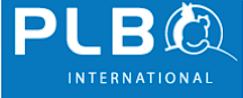 PLB International has been manufacturing high-quality food for dogs and cats for over 45 years. PLB has reached thousands of customers in over 35 countries working with distinct brands meeting specific needs and lifestyles. They offer modern manufacturing services to small, medium, and large companies, all while implementing stringent safety measures.
In 2022, they introduced production line automation to their facilities to maintain increased packaging productivity and meet the market's constantly growing demand.
Services:
Contract manufacturing
Co-packing
Private label manufacturing
Ingredient sourcing
Packaging for different formats
Formula development
Generic cat and dog food formulation
Brand development
Product Types:
Dry pet food
Wet pet food
Treats
Location: 85 J.A. Bombardier Bureau 200, Boucherville, QU, J4B 8P1
Simmons Pet Food Inc.

Simmons Foods is a poultry, pet, and ingredient product supplier based in Siloam Springs, Arkansas. They are one of the top 20 poultry producers in the U.S., as well as the largest supplier of store-brand wet pet food in North America. They work with companies of varying sizes, and provide an innovative line of proprietary feed ingredient products.
With 5,800 employees, Simmons serves customers in all 50 states and more than 40 countries worldwide with a commitment to quality and safety.
Services:
Contract manufacturing
Co-packing
Private label manufacturing
Ingredient sourcing
Product Types:
Dry pet food
Wet pet food
Treats
Location: 316 North Hico, Siloam Springs, AR, 72761-2806
Specialty Products Resources

Specialty Products Resources has provided specialized programs to customers for the last 15 years. It is an integrated company that manufactures and distributes various rawhide dog products, selling under several specialty product and private label brands. As a family-owned company, Specialty Products Resources vows to provide honest, straightforward information about their products and services.
Services:
Contract manufacturing
Co-packing
Private label manufacturing
Ingredient sourcing
Product Types:
Dry pet food
Wet pet food
Treats
Dog bones
Rolls
Treats
Twists
Donuts
Chips
Novelty items
Location: 42 Harrington Rd, Waltham, MA, 02452
More About the Top Pet Food Companies
Now that you know a bit about these pet food companies, we broke them into categories so you can easily find potential partners to work with based on your needs.
Private Label Pet Food Manufacturers
These pet food manufacturers also offer private labeling services:
NturPak Pet
Alive Pet Foods
Performance Pet Products
Elmira
PLB international
Simmons Pet Food Inc.
Specialty Product Resources
Alphia
BrightPet Nutrition Group
Organic Pet Food Manufacturers
If you're looking to produce organic products, these companies can help.
NaturPak Pet
BrightPet Nutrition Group
Largest Pet Food Companies
Here are some large and established pet food companies.
Elmira
PLB International
Simmons Pet Food Inc.
Small Pet Food Companies
These manufacturers are smaller and offer low MOQ product production.
Alive
Performance Pet Products
Pet Food Manufacturers for Small-batch Products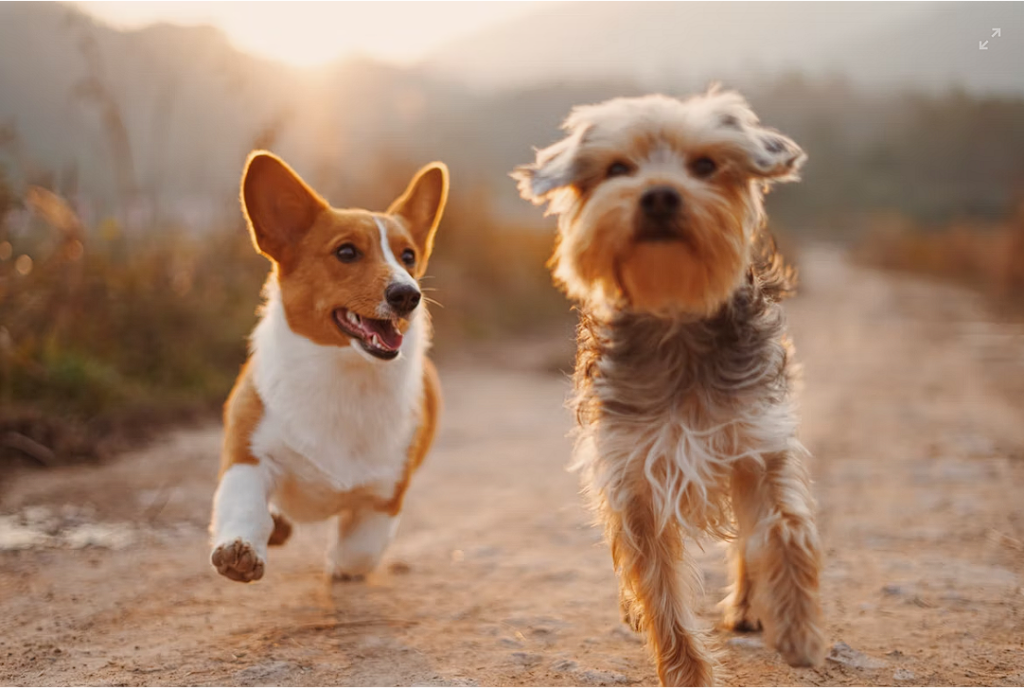 What is a Low MOQ Product?
A low MOQ (Minimum Order Quantity) product is a product manufactured in smaller unit sizes for a single order or purchase. Smaller businesses or start-ups have smaller inventories as they typically have lower average order sizes. For businesses without a robust customer base (yet), low MOQ products are advantageous as they require a lower initial investment and ultimately reduce the risk of losing money on unused inventory.
How to Find a Pet Food Manufacturer for Low-Volume Products
It can be challenging to find companies interested in producing low-volume products since there could be lower profit margins, or they may only want to work with larger brands with a track record of sales.
Working with PartnerSlate can be a great solution. Their matching platform works to pair you with a partner that works with smaller businesses or low-volume products.
You can peruse Partnerslate's profiles to find a partner that offers the production run size you're looking for, whether it's:
Startup (Less than 25,000 units)
Small (25,000-100,000 units)
Medium (100,000-1,000,000 units)
Large (1,000,000+ units)
Pet Food Manufacturers to Work with as a Startups
Performance Pet Products and Alive LLC are two manufacturers that work with low MOQ products, but more can be found through PartnerSlate's matching platform.
Choose the Best Pet Food Manufacturer in the USA
This article reviewed some of the top pet food manufacturers on the market, but there are many more companies out there that can help you save time and money on manufacturing while you focus on growing your brand.
Thankfully, finding the right partner can be easy. With PartnerSlate, you can get connected with the manufacturer you need to help your business scale.