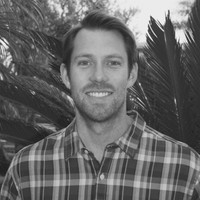 Latest posts by Matt Suggs
(see all)
If you're looking to start (or scale) a food business in Minnesota, finding the right food manufacturer for your products is essential. A reliable and trustworthy food co manufacturer is central to success since it impacts the quality of your products, the speed of delivery, and your profit margins.
This post will review some of the top food manufacturers in Minnesota and what sets them apart. We'll cover what types of food they manufacture, what services they offer (including co-packing and private label services) and even their food capabilities.
Top Food Manufacturers in Minnesota
It's important to note that while this article includes some of the great food manufacturers in Minnesota, these are by no means the only ones available for your products. This list is just an example of some of the great manufacturers and co-packers you can find on PartnerSlate's extensive network of food and beverage manufacturers and packagers.
PartnerSlate is a co-packing industry expert that understands the often overwhelming process of finding a co-man or co-packer for your product. So, we streamlined the process to provide transparency and guidance to both product owners and food manufacturers.
Most co-manufacturers are bogged down with ill-informed requests that can be a waste of their time. PartnerSlate has a trusted relationship with co-mans who know we'll introduce them to the right products for their facility. Instead of each side having to compare and contrast needs and capabilities, we use a proprietary matching process to narrow down options that will be the best fit–saving the months (or years) it can take to find a partner.
Once you find your perfect fit? Use the secure platform to e-sign NDA's, share documents, and schedule an introductory call–with helpful content to help guide you through the process. And all without paying exorbitant consultant fees.
Want to start the process right now? Sign up with PartnerSlate.
Or, read on to discover some of the top food manufacturers in Minnesota.
At Last Gourmet Foods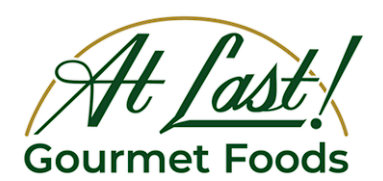 At Last! Gourmet Foods calls Minneapolis their home and is the perfect place for newer brands to find a helpful companion in the packaging and manufacturing process. They're focused on liquid and spreadable products and custom production formulations for food service and retail customers.
Our clean label products have transformed the grocery and restaurant markets, bringing increased levels of flavor, protein, nutrition, cleaner labels, and product functionality to foodservice and retail markets through the midwest.
Services:
Contract manufacturer
Product development/R&D
Sustainable sourcing solutions
Clean label production
Product Types:
Meat and poultry processing
Sauces and spreads
Salsa and marinades
Dips and hummus
Fresh and frozen appetizers & entrees
Soups, broths, and chili
Speciality Product Capabilities:
Location: 2101 E 24th Street, Minneapolis, MN 55404
Big Watt Beverage

Big Watt Beverage Co specializes in producing beverages that can be canned or delivered directly to brand owners. Their commitment to sustainability is at the forefront of their mission, with each product being organic and sourced responsibly through our international partnerships. They also offer pick-up and freight delivery options for their customers.
Big Watt primarily works with small businesses and startups with production runs up to 25,000 units.
Services:
Contract manufacturer
Liquid blending
Flash pasteurization
Carbonation
Cooling and canning
Pre-glued popup containers
Paktech and shrinking wrap
Processing
Hot and cold fill
Roasting
Product Types:
Still water
Non-carbonated and carbonated drinks
Bees and ciders
Coffee and tea
Liquor
CBD and THC infused products
Speciality Product Capabilities:
Kosher
Gluten-Free
Organic
Non-GMO
Location: 1280 Madison Avenue, New Richmond, WI 5401
Blackeye Beverage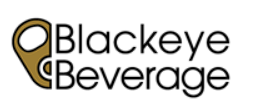 Blackeye Beverage is a craft beverage manufacturer and committed partner with the right brand experience, product development, and manufacturing expertise to bring your brand ideas to life. Whether it is cold brew coffee, high end tea products, or sparkling water, they offer a full suite of capabilities to deliver a product in a timely manner that will exceed your expectations.
Instead of a typical launch that could take 9-12 months, Blackeye developed a process that can be completed in six.
Services:
Contract manufacturer
Co-packer
Private label manufacturer
Onsite extractions
Processing
Retort sterilization
Pasteurization
Ingredient, refrigerated, packaging, dry sourcing
Product and thermal process development
Commercial production
Formulation
Product Types:
Still and sparkling water
Non-carbonated and carbonated beverages
Cold brew coffee
Tea
Vitamins
Supplements
Infusions
Kombucha
Ready-to-drink lattes
Speciality Product Capabilities:
Location: 705 Vandalia St., St. Paul, MN 55114
Buddy's Kitchen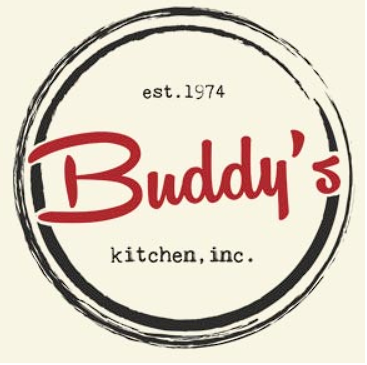 Buddy's Kitchen provides specialized packaging solutions for airline catering businesses, private retail labels, branded products, convenience stores, vending, canteen operators, specialty restaurants, and senior living and food service industries. Their services include private-label sandwich packaging as well as airline food packaging.
Services:
Contract manufacturer
Co-packer
Private label manufacturer
Dry, freezer, and refrigerated storage
Custom labeling
Hand and flow wrapping
Pouch sealing
Kitting
Retail cartoning
Bulk pack and heat sealing
On-site test kitchens
Shelf-stable packaging
Spiral and blast freezers
Omelet frying stations
Product Types:
Frozen baked goods
Ice cream
Frozen fruits and vegetables
Frozen appetizers and entrees
Speciality Product Capabilities:
Location: 12105 Nicollet Ave, Burnsville, MN, 55337
Fairmont Foods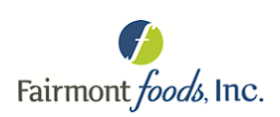 Fairmont Foods, Inc. is an USDA-certified food manufacturer that distributes frozen prepared foods for both retail stores and restaurants. They handle contract manufacturing for frozen entrees, IQF meals and sauce cubes, soups, sauces and dips, and starch and vegetable side dishes. Fairmont Foods works with small to medium production run sizes.
Services:
Contract manufacturer
Co-packer
Private label manufacturer
C-PET packaging
2 oz-9 oz pouches
Aluminum pans
Bulk totes
Product Types:
Frozen vegetables and fruits
Frozen entrees and appetizers
Starch
Vegetable fats
Oils, dressings, salsa, marinades,
Jams, dips, hummus, syrups, nut butter
Speciality Product Capabilities: Organic
Location: 905 East Fourth Street, Fairmont, MN, 56031
Faribault Foods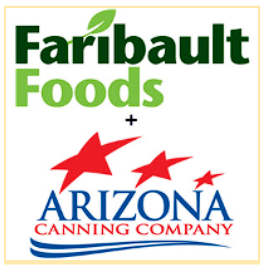 Faribault Foods, Inc. aims to create great-tasting, high-quality, safe, and nutritious foods and beverages that can be distributed to families all over the country. They provide their own brand, private label for retailers, and collaborate with co-manufacturing partners.
Services:
Contract manufacturer
Co-Packer
Private label manufacturer
Ingredient sourcing
Product development
Co-manufacturing
Marketing
Food safety
Logistics
Product Types:
Beans (baked, refried, flavored)
Juice pouches and nectars
Canned vegetables, fruits, and meat
Pasta and sauce-based meals
Chilli
Soups
Jams, dips, hummus, syrups, nut butter
Chips, puffs, puffs, and popped snacks
Dressings, salsas, and marinades
Non-carbonated drinks
Speciality Product Capabilities: Organic
Location: Minneapolis, MN, 55402
Karlsburger Foods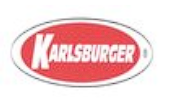 Karlsburger Foods, Inc. has supplied restaurants, schools, healthcare institutions, and manufacturers with top-tier food bases, sauces, gravies, and seasonings for over sixty years. Their sales team is dedicated to delivering exceptional customer service and a wide selection of products.
Services:
Contract manufacturer
Co-packer
Private label manufacturer
Ingredient sourcing
Liquid filling
Vacuum packing
Squeeze bottles
Bottling lines
Pumpable totes
Product Types:
Dressings, salsa, marinades
Spices, breadings, blends
Extracts
Soup bases
Gravies, stocks, broths
Speciality Product Capabilities: Organic
Location: 3236 Chelsea Road, West Monticello, MN, 55362
Nikolas Foods 

Nikola's Foods provides a wide array of services to both start-ups and established companies. They supply existing product lines as well as develop and manufacture new lines.
They have a full selection of bakery goods available to food service and retail outlets and they manufacture certified gluten-free, organic, and kosher products. They also provide product development, marketing, and manufacturing services.
Services:
Contract manufacturer
Co-packer
Private label manufacturer
Seasonal manufacturing
Ingredient sourcing
Product development
Marketing
Product Types:
Muffins
Yogurt and stuffed muffins
Coffee, sweet, pound, individual stuffed cakes
Speciality Product Capabilities:
Kosher
Gluten-free
Organic
Location: 8301 Grand Ave S, Minneapolis, MN, 55420
Rise Baking Company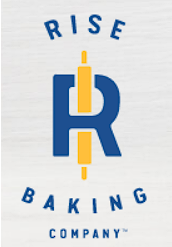 Rise Baking Company is a bakery manufacturing company that never fails to surprise its customers. With the help of sophisticated technology, their production floors can keep up with large volumes of orders while minimizing any wastage.
For instance, they use the Fast Pan panning system for making cookie dough, enabling them to save up to 70% on their labor costs altogether. As a company whose objectives revolve around customer satisfaction, Rise Baking Company offers different artisan breads, cakes, bars, and cookies that are deliciously baked.
Services:
Contract manufacturing
Private label manufacturing
Food wholesale service
Product Types:
Artisan breads (which include different types of baguettes, loaves, and rolls)
Cakes (celebration, dessert, and ready-to-finish)
Dessert bars
Cookies, muffins, brownies, and crispy rice bars of various flavors
Frozen baked goods
Snack foods like crackers
Speciality product capabilities:
Location: 828 Kasota Ave. SE, Minneapolis, MN 55414
Steuart Contract Packaging

Steuart Contracting Packaging aspires to create excellence across all areas of their business, emphasizing LEAN manufacturing and instilling their core values in all our team members. They strive to provide quality products, build enduring relationships with their customers, and become an extension of their vision.
Their main goal is cultivating LEAN leaders, producing scalable and meaningful products, and growing our optimized plants to serve customers better.
Services:
Formulation
Blending
Powder filling
Liquid filling
Product development
Contract packaging services
Contract manufacturing
Stick packs
Powder container filling
Product Types:
Flavored powders, creams, and gel products
Liquid supplements
Speciality Product Capabilities: Not specified
Location: 142 S Main St. Mabel, MN 55954
Stone Gate Foods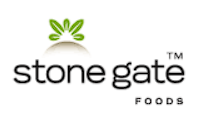 For over four decades, Stone Gate Foods has been a leading provider of specialty foods for retail, food service, and private label customers across the US. Established as a retail food distribution firm, the company was founded to supply customers with products that could not be sourced elsewhere.
Their 35,000 sq-ft facility is located only 20 minutes from Minneapolis, Minnesota.
Services:
Contract manufacturer
Co-packer
Private label manufacturer
Packaging and bottling
Product development
Refrigerated, dry, freezer storage
Ingredient sourcing
Flow, shrink, overwrapping
Pouch sealing
Large and small batching
Meal kitting
Retail carton, vacuum, hand packing
Onsite test kitchen
Warehousing
Custom labeling
Inkjet coding
Inline liquid nitrogen freezing
Product Types:
Cookies
Ice cream
Frozen fruits, vegetables, seafood, entrees, appetizers
Jams, hummus, syrups, nut butter
Crackers
Salsa, dressings, marianades,
Fresh entrees and appetizers
Speciality Product Capabilities: Organic
Location: 4218 Valley Industrial Blvd. S, Shakopee, MN, 55379
More About Minnesota Food Manufacturers
If you're looking for more specific Minnesota food manufacturers, we've narrowed them down for you.
Great Minnesota Snack Companies
These companies offer manufacturing for snacks:
Faribault Foods
Rise Baking Company
Stonegate Foods
Top Copackers in Minnesota
Here are some great co-packers in Minnesota:
Karlsburger Foods
Buddy's Kitchen
Stone Gate Foods
Fairmont Foods
Faribault Foods
Nikola's Foods
Blackeye Beverage Co
Steuart Contract Packaging
Minnesota Food Manufacturers for Small-batch Products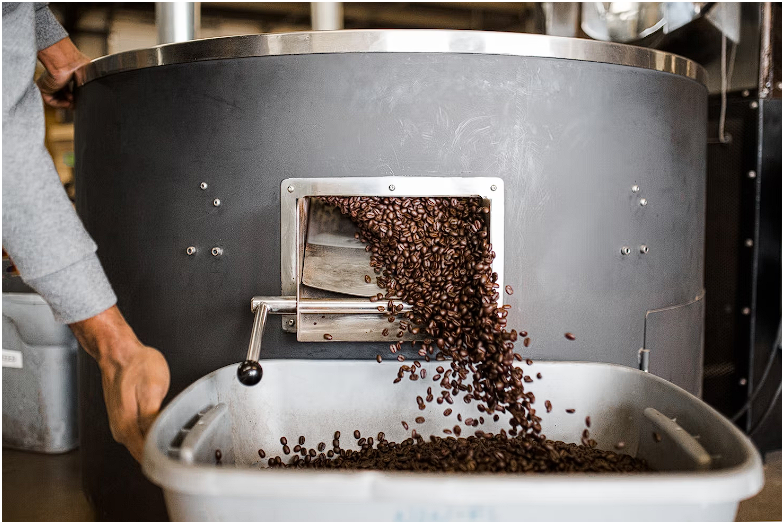 What is a Low MOQ Product?
A low MOQ product, or low "minimum order quantity" product is a food or beverage product that's made on a smaller scale. Smaller businesses and startups might have a low MOQ before they can scale production.
At PartnerSlate we use the term "Startup" to refer to the smallest production run size, which is 25,000 product units and less.
How to Find a Food Manufacturer for Low Volume Products
It can sometimes be challenging for food entrepreneurs and small business owners to find the right food manufacturer to help them get their low-volume products from concept to store shelves. Low-volume products require manufacturers with the right resources and capabilities for smaller production runs.
Some manufacturers may only be able to work with larger order quantities, which is why it's critical to find a production partner that can work with your product quantities. You don't want to over promise on what you can sell–and you wouldn't want a manufacturer to agree to a service they can't provide.
Fortunately, you can find the perfect manufacturer for your product run with PartnerSlate. All manufacturers include their minimum order quantities and brands submit their project with specific production requirements. This allows all parties to be matched with the right partner who can meet their needs.
Then, PartnerSlate's concierge service makes the introduction and onboarding process easy so brands can get their products to market quickly. And there's no fee for the matching service if the project does not move forward after the introduction.
Minnesota Food Manufacturers to Work With as a Startup
Fortunately, many of the Minnesota food companies on this list are happy to work with low MOQ products.
Small production runs (25,000-100,00 units)
At Last! Gourmet Foods Inc
Blackeye Beverage
Buddy's Kitchen
Fairmont Foods
Faribault Foods
Karlsburger Foods
Nikola's Foods
Stone Gate Foods
Startup production runs (less than 25,000 units)
At Last! Gourmet Foods Inc
Big Watt Beverage Co.
Blackeye Beverage
More Resources for Food Businesses in Minnesota
Here are some other great additional resources for anyone starting and growing their food business in Minnesota.
FoodOps

In 2016, FoodOps was created to meet the need for a fractional operations consulting firm tailored to small and growing CPG companies. As part of their full monthly services, FoodOps assists clients in understanding their operations, making use of Gino Wickman's Entrepreneur Operating System (EOS) to prioritize needs and deferred tasks.
Additionally, FoodOps provides food planning, food safety, portfolio support, and specification development services.
Grow North 

Grow North is an organization operated out of the Carlson School of Business at the University of Minnesota. Their goal is to create a strong and prosperous ecosystem for Minnesota agriculture entrepreneurs and organizations. Their hub connects people to important resources, information, and individuals across the food and agriculture industries.
Grow North has taken the most effective elements from incubators, accelerators, networking organizations, and other organizations worldwide to build a thriving community of problem solvers for the entire Minnesota food system.
Choose the Top Food Manufacturers in Minnesota
This article has reviewed some of the state's top manufacturers and services they offer. But, it's these aren't the only food manufacturer in Minnesota. How do you choose the best food manufacturer in Minnesota for you?
Through PartnerSlate. PartnerSlate's matching systems means you can find your next co-packer and co-manufacturer in days–not months. Whether you're a new start-up or an existing brand, PartnerSlate streamlines the manufacturing process by matching you with high-quality production partners from our extensive network.
Get connected with the right food manufacturer for your brand.