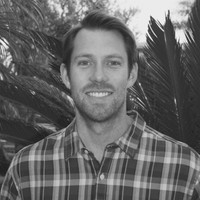 Latest posts by Matt Suggs
(see all)
In the rapidly growing consumer packaged goods (CPG) industry, food science is a critical component for ensuring food products are safe and meet industry regulations. From food entrepreneurs to co-packer teams, food professionals can benefit from expanding their knowledge in food science through various food science courses and certifications.
Plus, the food science industry expects to have an 8% increase in job growth between now and 2031. So with a faster than average growth trajectory, the need for food science professionals is on the rise.
This article will review some important food science courses and certifications for food and beverage professionals to consider.
What Does Food Science Include?
"Food science" is a multidisciplinary domain that includes a wide range of subjects. Expertise in each can help ensure the development, manufacture, and launch of safe, innovative, and high-quality products that adhere to relevant regulations in the consumer packaged goods industry.
Some key areas include:
Microbiology: This branch focuses on understanding the role and behavior of microorganisms in food products. It's important for maintaining food safety, quality, and shelf life. Knowledge of food microbiology helps you detect and control harmful pathogens while promoting the growth of beneficial microorganisms, such as in fermented products.
Quality assurance: Quality assurance involves the implementation of systems, policies, and procedures that guarantee product consistency and safety, enabling you to build and maintain a strong brand reputation.
Data analysis: Analyzing data from market trends, consumer preferences, production processes, and quality control tests can help you enhance your products, streamline your operations, and identify potential areas for improvement or growth.
Agricultural practices: Understanding various agricultural practices and their impacts on food quality, safety, and sustainability allows you to source raw materials more efficiently and ethically.
Nutrition: As consumer interest in health and wellness continues to grow, understanding the nutritional aspects of your products is more important than ever. Knowledge of nutritional sciences enables you to develop food items that cater to various dietary preferences, health requirements, and consumer demands.
Food engineering: This field combines engineering principles, food science, and technology to design and improve food production processes, equipment, and systems. A deeper understanding of food engineering can help you develop innovative, sustainable, and cost-effective food processing methods.
Sensory analysis: Sensory analysis enables you to evaluate the taste, texture, aroma, and appearance of your food products. Gaining insight into consumer preferences and perceptions–as well as identifying areas for improvement–can be integral to your product development and marketing strategies.
Ready to Scale Your Food Product?
Food Science Courses & Certifications to Know
To meet the needs of food professionals seeking to improve their skills, several reputable institutions offer specialized food science courses and certifications.
Certified Food Scientist from the Institute of Food Technologists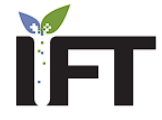 This prestigious certification demonstrates your mastery of applied scientific knowledge and practical experience in food science. Its comprehensive curriculum covers a wide range of topics, including food safety, quality assurance, product development, and food processing. Earning the Certified Food Scientist credential sets you apart as a competent professional, making you more valuable to your organization and aiding in your business growth.
Other Food Science Courses offered by IFT:
Food Science for the Non-food Scientist
Labeling Requirements and Implications for Foods Marketed in the U.S.
A Simplified Approach to Shelf-Life
Unfolding the Next Frontiers of Alternative Proteins
Fundamentals of Sensory Science
Introduction to Dairy Science
HACCP from Cornell University

The Hazard Analysis and Critical Control Points certification (HACCP) is an essential component of an effective food safety management system. Cornell University's HACCP course provides a profound understanding of the seven HACCP principles, helping you develop and implement an efficient HACCP plan. Gaining this qualification ensures you are well-equipped to maintain food safety, reduce potential risks and enhance overall product quality in your business.
Other Food Science Courses offered by Cornell University:
Agricultural Supervisory Leadership Program
Artisan Dairy Food Safety Plan Coaching
Calf and Heifer Management
Certified Milk Inspectors School
Cheese Grading
Cured Meats Processing
Dairy Lab Seminar
Dairy Science and Sanitation
Farmer Online Courses
Fluid Milk Processing for Quality and Safety
Food Microbiology Lab Practices
Foreign Supplier Verification Programs
Good Manufacturing Practices for Food
Hazard Analysis Critical Control Point Training
High Temperature Short Time Pasteurizer
Implementing SQF Systems
Introduction to Artisan Ice Cream and Frozen Desserts
Membrane Filtration, Evaporation, and Drying Technology
Food Safety Certificate from Penn State

The Food Safety Certificate offered by Penn State focuses on vital aspects of food safety management and regulation. The program covers topics such as pasteurization, foodborne pathogens, and preventative measures to protect consumers from food hazards. By obtaining this certificate, you demonstrate your commitment to assuring the safety of food products and increasing consumer confidence in your brand.
Other Food Science Courses offered by Penn State:
Food Processing and Technology Certificate
HACCP and Preventive Controls Courses
Better Process Control School
Control of Listeria Monocytogenes in Ready-to-Eat Foods
Dairy Basics: Fundamentals of Quality and Safety
Food Mycology Short Course (formerly Food and Airborne Fungi & Mycotoxin Short Course)
Food Defense Workshop
Food Microbiology Short Course
Food Packaging Short Course
Food Safety & Sanitation for Food Manufacturers
Food Safety & Sanitation for Food Manufacturers
Fundamentals of Food Science
Ice Cream Short Course
Ice Cream 101 "Introduction to Frozen Desserts"
Pasteurization Short Course
Penn State Cultured Dairy Products Short Course
Penn State-Ingredion Plant-Based Yogurt Short Course
The Science and Art of Cheese Making Short Course
Penn State Chocolate Short Course
Principles of Sensory Evaluation Course
Descriptive Analysis Short Course
Food Science and Technology Certificate Program from UC Davis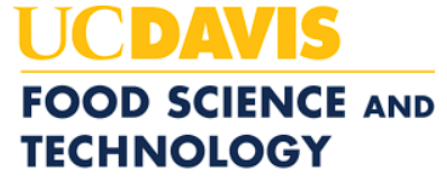 This comprehensive program is designed to help you develop a strong foundation in food science and technology. You will learn various aspects such as food engineering, nutrition, and product development, equipping you with the skills to create innovative and safe food products. This certification can be invaluable in expanding your business, as you will be better informed to make strategic decisions in product development, manufacturing, and marketing.
Other Food Science Courses offered by UC Davis:
Applied Sensory and Consumer Science Certificate Program
Winemaking Certificate Program
Master Brewers Certificate Program
Food Science Essentials from Ohio State University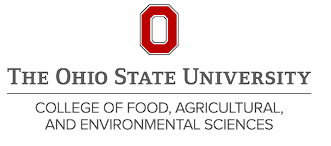 Acquiring the Food Science Essentials certification from Ohio State University provides you with a solid foundation in food science fundamentals. This program covers essential topics such as food chemistry, sensory evaluation, and consumer preferences. Gaining this expertise will enable you to make informed decisions about food product development, consumer trends, and product quality, positioning you for success as you expand your food business.
Other Food Science Courses offered by Ohio State:
FSPCA – Preventive Controls for Human Food Training
Food Safety and GMPS
Dairy Training and Certificate Program
Juice HACCP from eHACCP

The Juice HACCP course is tailored specifically for professionals in the juice industry, teaching you critical safety and quality control measures to maintain regulatory compliance. By obtaining this specialized certification, you demonstrate your dedication to the highest safety standards in juice manufacturing while gaining the knowledge needed to address the unique challenges of this sector, ensuring the growth and success of your juice business.
Other Food Science Courses offered by eHACCP:
Seafood HACCP
Meat and Poultry HACCP
Dairy HACCP
Fresh produce HACCP
Storage and distribution HACCP
Preventive Controls for Human Food Course From FSPCA

FSCPA's Preventive Controls for Human Food Course prepares you to design, implement, and maintain effective preventive controls in your food business operations. As a qualified Preventive Controls Qualified Individual (PCQI), you will be responsible for ensuring product safety, minimizing hazards, and meeting regulatory requirements, thus enhancing your business reputation and consumer trust.
Other Food Science Courses offered by FSPCA:
Preliminary Steps and Food Safety Plan
Food Safety Hazards
Process and Allergen PCs
Sanitation and Supply Chain
Monitoring Corrections, Corrective Actions
Validation, Verification, and Resources
Environmental Monitoring Program (EMP)
Training and Recordkeeping
Recall Program
Sanitary Transport
Foreign Supplier Verification Program
SQF Practitioner–Risk Management Courses from SQFI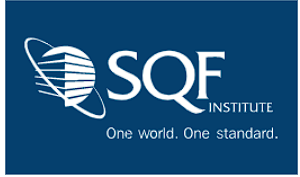 The SQF (Safe Quality Food) Practitioner–Risk Management courses provide you with in-depth knowledge of food safety and quality management systems. By obtaining this certification, you will be able to identify and mitigate potential risks, ensuring your supply chain adheres to SQF standards. This expertise demonstrates your commitment to upholding stringent safety and quality requirements, making your business more attractive to customers and partners alike.
Other Food Science Courses offered by the SQFI:
Implementing SQF Systems
SQF Quality Systems
SQF Risk Assessment
SQF Food Safety Culture
Choose the Best Food Science Courses For Your Career
Selecting the best food science courses for yourself and your business depends on your specific goals, career aspirations, and organizational needs. By staying informed and up-to-date in the field of food science, you are well-equipped to navigate the competitive landscape of the CPG industry. If you're a food brand looking for support beyond food certifications, let PartnerSlate help.
PartnerSlate is a matching marketplace that connects food and beverage companies with the right manufacturing and packaging partners to streamline product development and launch. You start by creating a profile and listing your project and then we connect you with manufacturer options. The platform streamlines all document sharing, communication, and onboarding–so you can get your product from idea to shelves that much faster.