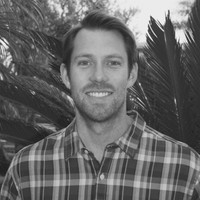 Latest posts by Matt Suggs
(see all)
The food manufacturing industry is full of familiar names that have been around for decades, and the state of Ohio is no different. In fact, it's home to some of the top food manufacturing companies in the country.
Located in or near Cincinnati, Cleveland, Columbus, Dayton, Akron, Toledo, and Youngstown, Ohio has one of the country's largest populations of food manufacturers in the United States–and the food and agriculture industry is among the state's top industries. With more than 75,000 food manufacturing jobs, over 1,000 food manufacturing companies, and the fresh water supply from Lake Erie, it's no surprise that food manufacturing is a multi-billion dollar industry in Ohio.
So, if you're looking for some of the best food manufacturing companies in Ohio, you have a range of options–this list is by no means exhaustive. Want to narrow it down even more? By creating a project on PartnerSlate you'll get matched with all the great manufacturing partners in Ohio that are the best fit for your next food product.
What exactly does a food manufacturing company do?
Food manufacturing companies turn raw food products into consumer packaged goods that are mostly ready for final consumption. Whether it's packaged foods in grocery stores to food served at school lunches, you've most likely had food created by a food manufacturing company.
Manufacturers can produce food on a much larger scale than smaller businesses can, allowing for more products and more profit. Co-packers and contract food manufacturers make it easier for brands to launch their products in the market by offering product development, ingredient sourcing, cost containment, packaging, storage, labeling, regulatory compliance, in-house R&D, and scaling abilities.
There are three basic categories of food manufacturers: Own-label manufacturers, Contract Manufacturers (or Contract Packers), and Private Label manufacturers. It's not uncommon for manufacturers to fall into more than one of these categories, with some facilities doing all three!
Own-label manufacturers: Manufacturing facilities that are owned by a food CPG (consumer packaged goods) brand. Many of the biggest brands that you see on store shelves are manufactured internally within the company using own-label manufacturers.
Contract Manufacturers (Sometimes just Co-Manufacturers, Co-Mans, or Co-Packers): Companies with facilities that produce food for other brands, using the brand's formula and specifications. They basically rent out production time and capacity, and many startups and emerging brands use Co-Mans as an economic way to start and scale up their production. Contract Manufacturing is one of the fastest growing segments of Food Manufacturing!
Private Label Manufacturers: Companies that produce food for retailer brands, such as Costco Kirkland™, Target Market Pantry™, and Trader Joe's™. These manufacturers often develop the formulas for the retailer, or collaborate with them to produce the formulas.
Whether you just have a vision for a product or you're an established food and beverage maker, trusting food co-manufacturers with the formulation and manufacturing process of your product can be tough. And just choosing a food manufacturer and getting production started can be costly, time-consuming, and difficult.
This is why brands and manufacturers take advantage of PartnerSlate, the leading discovery and connection platform in the CPG industry. PartnerSlate matches what you need for your company with the perfect manufacturer to do it for you, taking the work of research and investigation off of your plate–and replacing it with getting your products made in the most efficient way.
PartnerSlate understands the entire process, and allows you to review everything–from research and development to how your product will be packed for loading–with ease. It's really about finding the right fit, which PartnerSlate can do for you in days, not months.
Top food manufacturing companies in Ohio
While this is a "top" list, we want to make it clear that there are lots of incredible food manufacturers in the state of Ohio. And what is the best manufacturing company for you and your product can be completely different for the next person and their product.
You'll want to know what product they've made, what processing capabilities they have, what certifications they've received, if they're allergy-free, gluten-free, if they can process alcohol or CBD…the list continues. Want to make it simpler? Use PartnerSlate to find your perfect match.
You can get started with PartnerSlate today, or read on to learn about some of the best food manufacturing companies in Ohio.
Country Pure Foods
Country Pure Foods is a top manufacturer of beverages and unique frozen drinks including juices and plant-based beverages. Their company focus is on quality, support, and the satisfaction of their customers, and they have locations across the country that can provide a variety of packaging solutions and resources.
Focusing on food services (such as schools and healthcare), retail and private label, and co-packing, Country Pure Foods supports brands all across the country.
Services:
Private label manufacturing
Contract manufacturing
Contract packaging
Distribution
Aseptic juice boxes
Food service
Single-serve portions
Retail
Chilled cartons, cups, and jugs
Frozen cartons and cups
Room temperature cups
Product Types:
Smooth frozen juice blends from concentrate
Vegetable juices
Fruit juices
Vegetable and fruit juice blends
Almond milk and oat milks
Natural spring water
Iced tea
Organic juices
Organic almond milk
Lemonades
Location: 681 W. Waterloo Rd., Akron, Ohio 44314
Speciality Product Capabilities:
Frozen Specialties Inc.
One of the most enduring food manufacturing companies in Ohio, Frozen Specialties Inc. started in 1969 with frozen pizza and has expanded to other frozen, quick-fix food products for retailers, schools, and private consumers. They're also updating so they can provide all-natural, organic, and gluten-free options for their clients and customers.
Today they're working to focus on natural products and making quality frozen foods with great taste. Frozen Specialties support retailers across the United States, Canada, Mexico, Puerto Rico and the Caribbean, with the goal to create more international partnerships and the global expansion of frozen store brand programs.
Services:
Co-manufacturing
Private label
Packaging
Distribution
Product Types:
Small and medium individual pizzas (available in cheese, cheeseburger, combination, pepperoni, supreme, three cheese, three meat)
Pizza bites (available in cheese, pepperoni, and combination)
Speciality Product Capabilities:
Location: 1718 Indian Wood Circle, Suite A, Maumee, OH 43537
Imagine Baking
Imagine Baking is a female-owned contract manufacturer that focuses on natural, gluten-free, and organic baked goods. Their facilities are certified for gluten-free, kosher, and organic foods, and the business is a Climate Collaborative member.
Their wide range of products includes sweet and savory choices, and they are a solution for brands committed to innovation, uniqueness, and sustainability in the healthy eating category.
Services:
Manufacturing
Consulting
Product development
R&D
Product Types:
Cookies (including wirecut, molded, dough pump, and sandwich)
Crackers
Flatbreads
Biscuits (sweet or savory)
Brittles
Chips
Speciality Product Capabilities:
Gluten-free
Organic
Non-GMO
Kosher
Location: 1034 Hancock St., Sandusky, OH 44870
Mikesell's
Mikesell's has been around since 1910 and is a well-known name throughout Ohio. Their potato chips can be seen in gas stations and grocery stores throughout the area from Walmart to Kroger. This company's focus has always been snack foods, and with state-of-the-art production facilities, online ordering, and a focus on using premium oils, Mikesell's is a top-of-the-line food manufacturer.
Headquartered in Dayton, Ohio, they distribute their snacks to Ohio, Indiana, Kentucky and Illinois, and ship them nationally via online orders.
Services:
Contract manufacturer
Contract packager
Private label
Product Types:
Potato chips (traditional, reduced fat, kettle with various seasoning options)
Popcorn (various flavors)
Puffcorn (various flavors)
Pretzels
Cheese curls (various flavors)
Pork rinds (various flavors)
Dips
Speciality Product Capabilities:
Location: 333 Leo St., Dayton, OH 45404-0115
Milo's Whole World Gourmet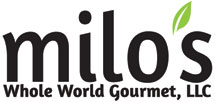 As one of the more niche food manufacturing companies in Ohio, Milo's Whole World Gourmet–focuses on sauces in the specialty foods market and offers custom recipe creation and a high level of customer service and support.
Their top-notch products can be custom-made or rebranded to a private label, and their co-packing facilities can handle a variety of different types of sauces in their business. They can make any hot-fill, low-acid item (max pH is 4.30) and almost anything tomato-based.
Services:
Warehousing and longer-term storage
Hot-fill
Private label manufacturer
Contract manufacturer
On-site R&D
Recipe creation and reverse engineering
Product Types:
BBQ sauces
Salsas
Pasta sauces
Fruit preserves
Bruschettas
Salad dressings (vinegar-based)
Speciality Product Capabilities: Not specified.
Location: 94 Columbus Rd., Athens, Ohio 45701
Shearer's Snacks
Shearer's Snacks is part of Shearer's Foods, one of the largest private brand and contract manufacturing companies in Ohio. Shearer's is committed to being the leading private brand in North America, supporting new brands by expanding and selling existing products.
Their focus is on their employees and creating a positive work atmosphere, with a commitment to 'Listen, Learn, and Act' within the culture of the business and providing impeccable customer service.
Services:
Private label manufacturer
Co-packaging
Co-manufacturing
Warehousing
Distribution
Product Types:
Continuous potato chips
Kettle-cooked potato chips
Sheeted tortilla chips
Corn chips
Popped popcorn
Extruded, including baked and fried single-screw extrusion cheese curls and hull-less puffcorn
Cookies (including wirecut, sandwich cremes, creme wafers, animal cookies, ginger snaps, and vanilla wafers)
Crackers (including saltine, oyster, snack, cheese, wheat, and graham crackers)
Speciality Product Capabilities:
Location: 100 Lincoln Way East, Massillon, OH 44646
Signature Sauces
Signature Sauces pairs culinary innovation with tailored capabilities to bring sauces, soups, and condiments to life throughout the market you want to hit. Signature Sauces boasts an on-site culinary laboratory to create innovative flavors for their clients.
Extensive knowledge of the food industry allows you to be satisfied with results from product invention to consumption when you decide to work with this food manufacturing business in Ohio.
Services:
Co-packing
Private labeling
Co-branding
Retail and institutional packaging
On-site product and research development
Compliance assistance
On-site test kitchen
Pre-package testing
Nutritional packaging
Recipe tasting
Product Types:
Sauces
Dressings
Salsas
Syrups
Marinades
Drink mixes
Jams & jellies
Grilling sauces
Dipping oils
Cocktail sauce and tartar sauce
Barbecue sauces
Mustards
Soups
Condiments
Speciality Product Capabilities: Not specified
Location: 7169 E Pleasant Valley Rd., Independence, OH 44131
Smith Foods Inc.
Started as a dairy farm in 1909, Smith Foods Inc. quickly became known for its dairy products throughout the state, cornering the market as one of the top food manufacturing companies in Ohio. Whether it's developing recipes or producing your proprietary formula, they work with clients at all stages.
This business focuses on community, sustainability, and quality, using local providers and milk without hormones to better the surrounding world for both clients and customers. They use rBST-free milk and cream for their dairy products, working with local dairy farmers to only use the freshest ingredients.
Services:
Private label manufacturing
Contract manufacturing
Contract packaging
Food serve supplier
Liquid and powder blending
Water filtration and ozonation
Extended shelf life (ESL)
High temperature short time pasteurization
Ice cream
Product Types:
Miks and creams (milk, half and half, organic milk, lactose-free, omega-3, grass-fed)
Alternative milks (almond, soy, coconut, cashew, flax, and others)
Custard mixes
Cultured products (sour cream, cottage cheese, buttermilk, spreads, and dips)
Frozen desserts (shakes, ice cream, frozen yogurt, soft serve)
Juices
Teas and iced coffees
Mixes (ice cream, sorbet, frozen yogurt, smoothies, soft-serve, shakes)
Non-dairy speciality products
Speciality Product Capabilities:
Lactose-free
Dairy-free
Kosher
Organic
Gluten-free
Cholesterol-free
Location: Smith Foods has a corporate office and manufacturing facility in Orrville, OH, as well as manufacturing facilities in Pacific, Missouri and Richmond, Indiana
Sugar Creek
If you are a bacon lover, then you've probably already had a Sugar Creek product in Ohio. A leading manufacturer of bacon and meats since 1966, Sugar Creek originated in Washington Courthouse and now this brand resides in Cincinnati.
As one of the more protein-oriented food manufacturing companies in Ohio, they offer a wide variety of meat preparation options for their clients, from sous vide to smoke house capabilities. They don't have their own brand, so their goal is to make "Your Brand, Our Brand" in the ever-changing food manufacturing landscape.
Services:
Contract packager
Private label manufacturer
Contract manufacturer
Laser sorting
Slicing technology
Extrusion
Cooking systems including microwave, sous vide, oil bath, infrared ovens, and more
Vacuum and gas-flushed packaging
Vertical form and film machines
Over wrap machines
Product Types:
Raw meats like bacon (including pork, center cut, all-natural, chicken, and turkey)
Fully cooked proteins (including pork bacon, all-natural pork bacon, chicken bacon, turkey bacon, bacon jerky, bacon bits/pieces, chicken strips, sausage patties, and meatballs)
Pet foods and treats
Speciality Product Capabilities:
Location: 12021 Sheraton Ln., Cincinnati, OH 45246
Summer Garden Food Manufacturing
Summer Garden Foods has a penchant for fresh ingredients and for exceeding consumer quality and taste expectations. Sixty years of experience in the food industry provides innovative opportunities for research and development of your product idea or an existing product.
Many food and quality certifications grace their website, and their facilities are green LEED® certified, making them one of the more hygienic and reliable food manufacturing companies in Ohio. Summer Garden Foods' goal is to manufacture food in a sustainable way that presents healthier choices for consumers.
Services:
Contract packager
Contract manufacturer
Private label manufacturer
Food service and retail
Product and recipe R&D
Nutritional guidance/labeling
Reverse recipe engineering
In-house pH and shelf-life testing
Retort
Refrigerated
Warehousing
Distribution
Thermal processing and multi-head filling systems
On-site quality assurance and R&D
Product Types:
Sauces (including tomato, cream-based, meat, organic, specialty, and pizza)
Condiments (including bbq sauce, wing sauce, and specialty sauces)
Salsa, including traditional and non-traditional
Meat and fish sauces
Simmer sauces
Soups
Speciality Product Capabilities:
Organic
Gluten-free
Non-GMO
Location: 500 McClurg Road, Boardman, OH, 44512
Wyandot Snacks
Named for the Native American tribe that previously lived in the Ohio valley, Wyandot Snacks started as a popcorn company over 80 years ago and has expanded to be a well-known snack contract manufacturer. Their focus is on warehousing and quick delivery of snack products, allowing for maximum freshness and taste.
Wyandot Inc. prides itself on providing the same caliber of care and support with all customers equally, whether seasoned or new to the industry. As a full service snack food manufacturer, Wyandot offers extensive technical support, with a team of food scientists and engineers that manage your projects from ideation to development, commercialization, processing, and packaging.
Services:
Contract packager
Contract manufacturer
Private label manufacturer
Vertical form fill and seal packaging
Allergen control
Food security systems
Product recall
Research & development
Food service and retail
Extrusion
Product Types:
Popcorn
Puffed snacks
Tortilla chips and strips (masa and stone-ground)
Corn chips
Cereals and granola
Speciality Product Capabilities:
Kosher
Gluten-free
Organic
Halal
Non-GMO
Location: 135 Wyandot Ave., Marion, OH 43302
How to pick the best food manufacturing company in Ohio
Picking from the many food manufacturing companies in Ohio will require a consideration of an extensive list of factors and research that explores everything from manufacturing capabilities to proximity to the railroad line and even finding the right investors.
Take the busywork and headache out of picking the right contract manufacturer for you by using PartnerSlate to answer all of your questions quickly and narrow down your list of choices.
Manufacturer Research
You need to know what capabilities and services a manufacturer offers before even reaching out, but researching can be difficult and time-consuming. You'll want to know not just what ingredients they work with, but the processes they use, certifications they have, allergen-free and other specialty product options, and a lot more.
You want to get all of the answers to your questions easily, but with generalized information on websites–or very little information–how do you get that done without cold calls, filling out forms, or site visits?
Manufacturer Outreach
After you've done your research and found some options, it's time for outreach to determine if the manufacturer not only has the capabilities for your product, but also the interest and availability to take it on. Plus, if you're just starting out, you might not even know what type of processing you need to get your product from idea to shelf, so having a turnkey manufacturer will be necessary here.
Unfortunately, many co-packers receive endless inbound requests that are ill-informed and not a good fit. So even after cold-calling, emailing, and filling out various online forms, there's no guarantee you'll get a response.
Getting Support
Here at PartnerSlate, we have a trusted relationship with co-packers who know we'll introduce them to the right products for their facility. Instead of each side having to compare and contrast needs and capabilities, PartnerSlate uses a matching process to narrow down options that will be the best fit–saving the months (or years) it can take to find a partner. And this is without paying exorbitant consultant fees.
Then you can use the secure platform to e-sign NDA's, share documents, and schedule an introductory call–all while accessing content to help guide them through the process.
Conclusion: The top food manufacturing company in Ohio?
All of the food contract manufacturers listed above are great manufacturing companies in Ohio that may work well for your product line and needs. And this list isn't exhaustive–it's just an example of some of the great manufacturing companies Ohio has to offer. 

As a startup or growing business, your time is limited and valuable. To discover the best company for you and your product, save the months you'll take to find a manufacturer by using PartnerSlate. We'll match you with the best contract manufacturer options for your product at the best price and with the most efficiency. And you can quickly get started making a profile right now.