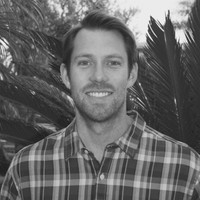 Latest posts by Matt Suggs
(see all)
When it comes to choosing the right manufacturer for your energy drinks, it's important to take the time to do your research. However, finding the right one can make a huge difference in the quality of your final product. But don't worry! We've made a list of some great energy drink manufacturers so you can begin to explore your options.
Whether you're an experienced energy drink producer or just getting started, this review will help you get one step closer to finding the right manufacturer for your product.
Top Energy Drink Manufacturers
While this list of energy drink manufacturers are all great options, there are lots of incredible options to build your energy drink brand. But this can make it challenging to determine the perfect manufacturing fit.
PartnerSlate allows you to access tons of verified manufacturers, saving you from months of cold calls, research, and outreach. Through our exclusive marketplace matching system, you can connect with up to three partners with the appropriate capabilities to make and package your product.
If you're still interested in the manufacturers listed below, let's get started.
AZPACK

AZPACK is a beverage co-packing and drink manufacturing company founded in 2009. They have a microbiologic laboratory available for product testing and research, and they specialize in producing kosher, halal, and non-GMO beverages. AZPACK offers quality packaging services for bottled and canned beverages, and adheres to the highest standards of cleanliness and sanitation.
Services:
Contract manufacturing
Co-packing
Private label manufacturing
Bottling and canning
Packing and cold-fill carbonated
Full microbiological laboratory services for product testing and formulation
Hot fill
Cold fill
Full-body shrink sleeves with steam tunnel
Pressure-sensitive labeling with front and back capability
RO water with UV protection
Product Types:
Teas
Infused Waters
Energy drinks
Energy shots
Meal replacements
Non-carbonated bottled drinks including super fruit juice based dietary and nutrient supplements
Carbonated canned drinks
Dry mix beverages
Speciality Product Capabilities:
Organic
Kosher
Halal
Non-GMO
Preservative free
Location: 7303 S. Kyrene Rd., Tempe, AZ 85283
Big Brands

Big Brands was established to take advantage of growing trends in new product development, sales, marketing, and consulting for the food and beverage industry. This includes the manufacturing and distribution of energy drinks and frozen food products. Big Brands also specializes in formulation and developing package designs.
Services:
Contract manufacturing
Co-packing
Private label manufacturing
Ingredient sourcing
Research and development
Product samples
Alcoholic, CBD, non-alcoholic, nutritional beverage formulation
Flavoring
Custom packaging design
Beverage consulting
Filling and packaging with glass bottles, PET bottles, HDPE bottles, aluminum cans, shot bottles, stick packs, form fill and seal, liquid pouches, bag in a box, multi-packs
Online sales and distribution
Shipping and logistics
Sales and marketing
Exporting
Trademarking
Product Types:
Alcoholic beverages including beer, wine, spirits, malts, cordials
Bar mixes and syrups
Energy drinks and shots
Exercise and workout beverages and shots
Flavored sparkling waters
Fruit and juice based drinks and juice concentrates
Frozen drinks – cappuccinos, fruit smoothies, bar mixes
Functional drinks and shots
Health and beauty drinks and shots
Isotonic and sports drinks
Novelty products
Probiotics
RTD protein drinks and powder
Soft drinks and sodas
Vitamin infused water
CBD infused drinks
Speciality Product Capabilities:
Organic
TTB-approved flavors
Location: 7065 West Ann Rd, Las Vegas, NV, 89130
Carolina Beverage Group

Founded in 1874, Carolina Beverage Group is a family-owned business that has developed into a contract beverage manufacturing company. Their production lines feature high-speed operations and unique techniques such as hot fill, cold fill, and tunnel pasteurization.
Services:
Contract manufacturing
Co-packing
Private label manufacturing
Ingredient sourcing
Logistics management
Fulfillment
Quality and food safety assurance
Flexible blending and specialty processes
Canning
Secondary packaging including can ends and finished options
Tunnel and flash pasteurization
Carbonation
UV light water purification
Nitrogen dosing
Reverse osmosis and carbon filtration
De-aeration water treatment
Full batch blending
Syrup concentrate blending
Juice adaptive valves for products containing pulp
Super sack handling
On-site and off-site warehouse facilities
Refrigerated, frozen, and dry storage
Product Types:
Soft drinks and sparkling waters
Beers and malt beverages
Wine
Non-alcoholic carbonated and non-carbonated drinks including teas, energy drinks and juice based products
Specialty drinks
Speciality Product Capabilities:
Kosher
Gluten-free
Organic
Location: 110 Barley Park Ln, Mooresville, NC, 28115
MetaBrand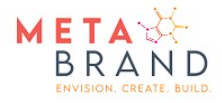 Meta Brand is a beverage manufacturer that can help their clients formulate and produce quality products. They are based in New Jersey and offer a wide variety of services that include tunnel pasteurization, nitro dosing, and co-packing. Meta Brand is also FDA-certified, GMP compliant, and capable of making kosher products. They have knowledge, experience, and in-house capabilities to take the vision of new and existing beverage brands from concept to finished product.
Services:
Contract manufacturing
Co-packing
Beverage ideation and assessment
New product development
Co-product development
Beverage formulation with support from alchemists and development staff
Tunnel pasteurization
Ingredient sourcing
Hot and cold fill for PET and glass
Pilot production run
Line-extension trial
Just-in-time production
Distributor and investor samples
Any-scale manufacturing
Label and packaging design
Label printing
Secondary packaging
Flexible pack-out configuring
Product Types:
Ready-to drink beverages
Nootropic RTD
Carbonated beverages
Seltzers and spirits
Sports drinks
Infused teas
Plant-based elixirs
Energy drinks and shots
Alcohol-infused RTD cocktails, mixers, blended spirits
Supplement shots
Functional beverages
TCM and ayurvedic beverages
CBD/Delta-8 infused beverages
Natural beverages
Sparkling water
Mixers and syrups
Pro/prebiotic infused beverages
Speciality Product Capabilities: Kosher
Location: 25 Progress St, Edison, NJ 08820
Pack Labs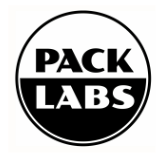 Packlabs is a beverage company that was founded in 2019. They focus on bottling, canning, and boxing beverages and offer services in tunnel pasteurization, hot fill, and product development. Some products they specialize in are beer, wine, cider, and malt beverages.
Services:
Contract manufacturing
Co-packing
Private label manufacturing
Warehousing
Product ideation and development
Research and development
Full-scale production
Operational support
Ingredient sourcing
Supply chains
Hot Fill
Tunnel Pasteurization
Packaging including glass and aluminum bottles and cans
Product Types:
Beer, wine, and cider
Ready-to-drink beverages
Flavored malt beverages
Speciality Product Capabilities:
Kosher
Gluten-free
Organic
Location: 456 Acorn Ln., Downingtown, PA 19335, United States
Portland Bottling Company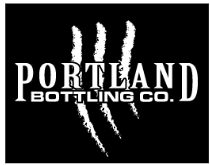 Established in 1924, the Portland Bottling Company is a co-packer specializing in ready-to-drink beverages in aluminum cans. These include juices, energy and functional drinks, teas, and carbonated soft drinks in various sizes. They operate a modern, state-of-the-art, and efficient automated beverage filling line to process conventional or organic certified, ready-to-drink, cold fill, or tunnel pasteurized aluminum can beverage products.
Services:
Contract manufacturing
Private label manufacturing
Ingredient sourcing
On-site warehousing
Quality assurance including on-site QA labs
Cold fill
Tunnel pasteurization
Liquid nitrogen dosing
R.O. water treatment system
Liquid and granulated sweeteners
Registered film shrink wrap
Refrigerated and freezer storage for ingredients
Bulk ingredient handling systems
Cartoning
Packaging with aluminum cans of various sizes
Secondary packaging with cartons, loose packs, variety packs
Repacking
Product Types:
Carbonated and non-carbonated juices and waters
Energy drinks
Carbonated juices
Juice-based products
Functional beverages
Coffee
Teas
Organic beverages
Ready-to-drink beverages
Speciality Product Capabilities:
Kosher
Gluten-free
Organic
Location: 1321 NE Couch St., Portland, OR, 97232
U.S. Beverage Manufacturing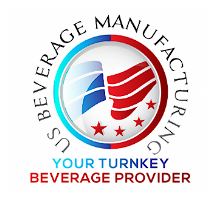 In Nevada, USA, U.S. Beverage Manufacturing is one of the leading carbonated beverage co-packers and makers. Their services include various beverage creation, production, formulation, and marketing options, offering customers a wide range of alcoholic and non-alcoholic drink options.
Services:
Contract manufacturing
Co-packing
Private label manufacturing
Ingredient and materials sourcing
Packaging with plastic bottles, aluminum cans, sachets, form/fill/seal standup pouches, pouches with a fitment (spout), stick packs, tubes, shot bottles
PET blow fill copacking
Packaging and labeling, as well as creative design services
Food safety management
Quality management
Warehousing
Beverage product development
Beverage flavoring and formulation
Hot fill
Ambient fill
Product Types:
Flavored seltzer waters
Carbonated sodas
Fruit juices
Wines, beer, and spirits
Custom hard seltzers and liquors
Sports and energy drinks
Flavored, still, and sparkling waters
Liquids and powders
CBD & hemp products
Meal replacement shake powders
Nootropics
Speciality Product Capabilities:
Location: 7065 W. Ann Rd. #130260, Las Vegas, NV 89130
Energy Drink Manufacturers for Small-Batch Products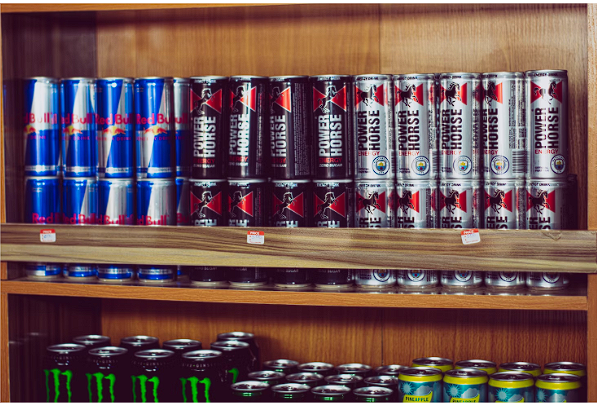 What is a Low MOQ Product?
A product with a low MOQ, or minimum order quantity, is a food or beverage item that is made in smaller batches. Startups and small businesses may create low quantities of their products until they can scale up production.
How to Find an Energy Drink Manufacturer for Low-Volume Products
If you want to see what manufacturers specifically work with low-volume energy drink orders, PartnerSlate can help. All you have to do is make a free account and upload your project specifications, then PartnerSlate will match you with compatible manufacturers in just a few days.
PartnerSlate provides a convenient concierge service and onboarding support to make ramp-up easy. But, if the project does not continue after the initial introduction, there is no fee for the matching service.
Best Energy Drink Manufacturers to Work With as a Startup
Here are some energy drink manufacturers that work with low-volume orders, or orders under 25,000 units:
Carolina Beverage Group
Big Brands
Meta Brand
Pack Labs
Portland Bottling Company
U.S. Beverage Manufacturing
More About Energy Drink Manufacturing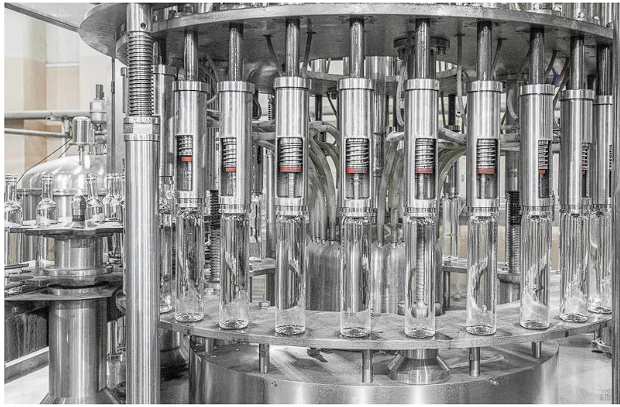 How Are Energy Drinks Manufactured?
Energy drinks are manufactured in various ways depending on the specific processing requirements of the product. Most top energy drink companies use a combination of ingredients such as sugar, caffeine, taurine, guarana, and other herbal extracts to create their drinks.
The ingredients are blended, heated, and then cooled to form a syrup diluted with water or carbonated, flavored, and canned. The quality of the ingredients used and the manufacturing process employed by the manufacturer vary from company to company.
Top energy drink manufacturers strive to create both enjoyable and healthy beverages, and consumers should always look for products certified by the FDA and other health organizations.
How Do You Create Your Own Energy Drink Brand?
Knowing the industry, adhering to the right protocols and regulations, and joining forces with industry experts are essential steps to making sure your new energy drink succeeds in the marketplace.
1. Learn the Market
A good understanding of the energy drink market is essential for achieving success when launching your own energy drink. It's important to conduct extensive research on what consumers are looking for and where the competition is so you can fill a niche with high demand.
2. Developing a Concept
Developing a unique idea for your energy drink company is the next step toward launching your business. Crafting a concept requires industry knowledge and experience, so working with professionals during this stage is wise to prevent common issues such as not having enough money or having an unspecified target market.
3. Branding Your Energy Drink
Your branding should tell a story about your energy drink and reflect the value of your business. The right branding will help you build product recognition and customer loyalty over time.
4. Formulation
Making a successful product in the market starts with the right beverage formulation. While you might have a recipe in mind, it's critical to get it converted to a formula before you start looking to commercialize your product so you'll be ready to scale up when it's time.
5. Manufacturing
Now you have to start considering the manufacturing process and how you'll manage the production of your energy drinks. Locating manufacturers who are experts in formulating and manufacturing can help you get a quality product to market fast and efficiently.
6. Marketing Your Energy Drink
A well-thought-out marketing plan can help you promote your drinks and excite people, which will help drive sales.
The primary demographic purchasing energy drinks are individuals usually between 12 and 34 years old. This means your brand story, packaging, and even name will need to stay in tune with the latest online and social media trends.
7. Get Your Drink On the Shelves
It's time to get your product out on shelves and into the hands of consumers. Experienced and reliable energy drink distributors can assist you in producing your energy drink and getting it into the hands of customers.
Find the Best Energy Drink Manufacturer for Your Product
Want to bring vitality to your customers with your own delicious energy drink? You'll need the right manufacturer first. It doesn't have to be a manufacturer on this list–PartnerSlate has a vast network of manufacturers wanting to work with brands like yours.
Our platform is designed to simplify the process, offering a network of pre-vetted manufacturing companies sorted by capacity and capability. With PartnerSlate, you can save time, stress, and money and start getting your energy drink on the shelves.