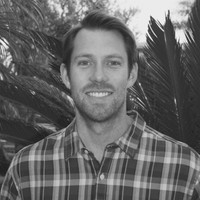 Latest posts by Matt Suggs
(see all)
The number of private label products on the shelves has increased significantly in recent years. In 2022, most product categories saw a shift between branded and private label CPG products, with 71.5% of categories impacted by "private label switching" gaining in private label market share.
Why the shift? More shoppers are reaching for private label goods over national brands because of their convenience and lower prices–still at great quality. Meanwhile, retailers see them as a profitable way to attract and build loyalty among price-conscious customers looking for affordable options in times of economic uncertainty. As this change in buying behavior persists, retailers and entrepreneurs in the food and beverage industry are continuing to invest in and grow their private label product offerings.
For those food businesses and startups looking to offer high-quality goods that can compete with big name brands, finding the right private label food manufacturer partner is a huge step. So, we've curated this list of some great private label food companies in the United States to get you started.
But let's start with a quick overview of private label food manufacturing.
What is a Private Label Food Manufacturer?
Private label food manufacturers produce various food and beverage products with their own recipes and then sell those products to other brands, typically retailers. The products are packaged and sold under the brand's label.
Private label manufacturers are similar to contract manufacturers in that they produce food and beverage products. However, the key difference lies in the ownership of the recipe. Unlike contract manufacturers who produce products based on a client's recipe, private label manufacturers use their own recipes.
This allows brands to have products made without having to develop their own recipes or formulations. This can be a significant advantage, especially for new or smaller brands that may not have the resources to develop their own products from scratch.
Private Label Food Brand Examples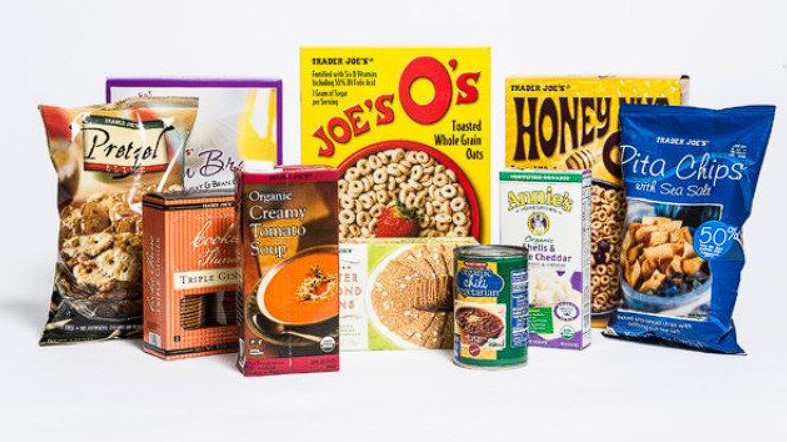 Private label products are ubiquitous–you'll see them hiding in plain sight on the shelves of most big-box retailers.
For example, Trader Joe's outsources most of its food products from different manufacturers like PepsiCo and Snyder's-Lance, and sells it under their brand.
Here are some other private label food brand examples:
Archer Farms (Target)
365 (Whole Foods)
Great Value (Walmart)
Kirkland Signature (Costco)
Private Label vs. Contract Manufacturing vs. Co-Packing
Private labeling manufacturers usually offer several other food manufacturing services, often including co-packing or co-manufacturing.
Contract manufacturing: Co-manufacturers are hired to manufacture food or beverage products for a brand that provides its own recipes or formulas. Co-manufacturing allows you to have more ownership over your final products.
Co-packing: Co-packing specifically refers to processes such as bottling, canning, boxing, and other kinds of packaging services. Although co-packers mainly provide packaging services, they can also offer other related services such as package testing and safety, package designing, and shipping services.
Co-manufacturers usually offer co-packing services and you'll often see the two terms used interchangeably.
How to Find the Best Private Label Food Manufacturer
Finding an appropriate private label food manufacturer for your business is a pivotal task that requires extensive research, time management, and strategic decision-making.
It's not a straightforward task, but here's a quick overview of the process:
1. Research
This process involves a deep dive into the capabilities, services, and manufacturing processes of each potential manufacturer. You'll want to understand the ingredients they use, their certifications, and much more.
To start, you can visit the websites of various manufacturing firms. However, not all websites will provide the comprehensive information you need. Some might lack details about their manufacturing processes, ingredients, or certifications. Others might not update their information regularly, which can make the research process quite time-consuming and potentially frustrating.
Moreover, you'll need to consider the scale and capacity of the manufacturer. Can they handle the volume of production you require? Do they have the necessary equipment and facilities? These are crucial factors that can impact the quality and consistency of your product.
Another potential pitfall in the research phase is the risk of misinformation or misinterpretation. For example, a manufacturer might claim to use "natural ingredients," but their definition of "natural" might differ from yours. Similarly, they might claim to have certain certifications, but upon closer inspection, these might not be relevant or recognized by authoritative bodies.
2. Outreach
Once you've identified some promising manufacturers through your research, the next step is to reach out to them for more details either through online forms, emails, or cold calling. This process can also have its challenges. Many manufacturers receive numerous inquiries from various retail brands and they might not respond to all of them promptly. You might need to follow up multiple times or try different contact methods to get a response. Make sure to send specific questions when you reach out so that you get the information you need to narrow down your options, such as their pricing structure, lead times, or minimum order quantities.
3. Site Visits & Culture Checks
After you've connected with a co-packer and found alignment on your project, it's time for an in-person visit to their facilities to see where your product will be made and stored. This is also a great opportunity for you to learn more about your manufacturer and meet their team and see if they're a good cultural fit for your company.
An Alternative: Let PartnerSlate Help!
Researching and reaching out to private-label manufacturers can be difficult to do, especially if you're unfamiliar with the engagement process. It can take months or even years for you to find the right manufacturing firm to work with. Katlin Smith, Founder & CEO of Simple Mills said it best: "Contract manufacturers are classically difficult to find…The one you end up working with is typically on the 12th page of Google and you have to call every one of them."
But with PartnerSlate, this entire process can be shortened by days–and we do the work for you. Our proprietary matching process pairs you with high-quality production partners from our extensive network of food and beverage manufacturers and packagers.
To get started, create a profile on our platform and provide information about your project needs. We'll match you with prospective partners. Once you match, you can use our platform to contact and communicate with your new partners directly.
With the use of our extensive network of food manufacturers and user-friendly online platform, you can spend more time handling the other important aspects of your brand.
Great Private Label Food Manufacturers in the U.S.
Whether you're starting a new private label brand or looking for the next big product for your business, researching private label manufacturing firms is an important task. So we curated a list of some great private label food companies you may want to work with!
1. Betty Lou's Inc

Betty Lou's Inc. has been making healthy and delicious gluten-free snacks in the U.S. snack food industry for more than 42 years. The company produces various product lines, including different kinds of bars, protein shakes, and even CBD-infused products. Betty Lou's also offers R&D services to help brands create or improve their own food products.
Services:
Private label manufacturing
Contract manufacturing
R&D services
Contract Packaging (plastic, flow wrap, cartons)
Retail
Wholesale fulfillment

Product Types:
Nutritional bars
Bites and energy balls Fruit bars
Candy bars
Just Great Stuff bars
Powdered peanut butter
Baked goods (cookies, crackers, and other bites)
Protein shakes
Citrus-based CBD edibles
Speciality Product Capabilities:
Location: McMinnville, Oregon 
2. Blue Chip Group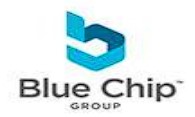 If you're looking for a large manufacturer in the dry food industry, The Blue Chip Group might just be the right partner for your business. The company provides numerous dry food manufacturing services, including product formulation, private labeling, and contract packaging.
The Blue Chip Group owns two brands and has more than 300 different products to offer. Augason Farms, one of the company's brands, offers a wide variety of shelf-stable products, including baking mixes, eggs, dairy products, fruits, vegetables, and many more.

Services:
Private label manufacturing
Contract manufacturing
Contract packaging (cans, bottles, daypack pouches, and more)
R&D services
Custom product formulation
Lab testing
Sourcing
Blending/Mixing
Logistics
Product Types:
Baking mixes
Beans and grains
Breakfast mixes and pails
Cereals and granolas
Carbonated and non-carbonated beverages
Eggs and dairy products
Dry, dehydrated fruits & vegetables
Hard candies
Gummies
Baking supplies
Soups and entree mixes
Freeze-dried meat products
Speciality Product Capabilities:
Kosher
Gluten-free
Organic
Location: Salt Lake City, Utah
3. Canopy Foods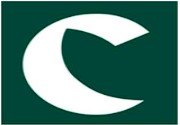 Canopy Foods provides different private label manufacturing services such as ingredient sourcing, brand strategy, and distribution. Although Canopy is mainly focused on manufacturing sauces and spreads, they're also fully committed to helping other brands develop new sauce recipes and concepts.
With Canopy as your strategic partner, you will be able to enhance how your customers experience your products.
Services:
Private label manufacturing
Contract manufacturing
Contract packaging (glass bottles and jars)
Ingredient sourcing
Packaging sourcing
Research and product development services
Brand strategy
Distribution and launch
Product Types:
Dressings
Salsa
Marinades
Curries
Sauces
Desserts
Speciality Product Capabilities:
Location: Downingtown, Pennsylvania
4. A Great Private Label Food Company
This private label food manufacturer produces a variety of energy bars, granola, trail mixes, and private label protein products for entrepreneurs and established private label brands. As a firm advocate of ethical sourcing, this co-manufacturer procures clean, high-quality ingredients from family-owned businesses as well as local farmers.
Services:
Private label manufacturing
Contract manufacturing
Retail products
Co-packing
Wholesale applications
Recipe scaling
Consulting and certifications
Onsite product testing
Ingredient sourcing
Product Types:
Superseed bites
Protein and energy bars
Granola bars
Trail mixes
Human-grade vegetarian pet treats
Cookies
Speciality Product Capabilities:
Gluten-free
Organic
Low-sugar
Vegan
Paleo
Kosher
Keto
Location: Washington State
5. Another Great Private Food Label Company
Founded in 1979, this private label business is a reliable contract and private label manufacturer of cookies and other kinds of snacks. With its five commercial tunnel ovens, this company continues to provide quality products for its customers and partners.
Using its own R&D lab, the cookie-focused company also helps improve the food recipes of various private label brands.
Services:
Private label manufacturing
contract manufacturing
Ingredient sourcing
R&D services
Contract packaging
Product Types:
Cookies
Snacks
Crackers
Different types of bars
Cream sandwiches
Speciality Product Capabilities:
Gluten-free
Organic
Low-sugar
Kosher
Location: California
6. A Great Brand for Baked Goods
If you're trying to create another delicious product for your bakery brand, this great private label manufacturer has got you covered. The company specializes in dry blending, frozen doughs, and ready-to-eat products.

They have had a proven track record of private labeling for clients for over 15 years. Equipped with an experienced development team and an excellent line of products, this organization will provide the recipes and manufacturing services you need for your new private label baked goods.
Services:
Product rebranding
New products R&D
Recipe development
Contract manufacturing
Contract packaging
Private label manufacturing
Product Types:
Dry blend mix and foods
Dry beverage mixes
Cookies and frozen baked goods
Flour mixes
Pet goods
Crackers
Speciality Product Capabilities:
Location: Nebraska
7. Great Private Label Business
This family-owned business focuses on dairy products and beverages. As one of the most well-known managed creameries in the nation, they have always strived to exceed the expectations of its customers and partners.

With the use of consistent, high-quality ingredients and innovative technology, this dairy has managed to provide the best dairy and non-dairy products to more than 54 countries.
Services:
Private label manufacturing
Food co-packing
Creamery
Fulfillment services
Storage services
Ingredient sourcing
Product Types:
Ice cream and soft serve mixes
Sour cream
Milk
Yogurts
Non-carbonated beverages
Frozen and dry-mix beverages
Speciality Product Capabilities:
Kosher
Gluten-Free
Organic
Halal
Location: California
8. Another Great Private Label Company
Established in 2020, the bakery offers a wide range of high-quality baked goods, including cakes, crisps, cookies, and a lot more. Apart from its baked goods, the company is also capable of producing other food products such as powders and mixes.
As a private label manufacturer, they focus on providing quality control as well as product development for different private label brands.
Services:
Private label manufacturing
Contract manufacturing
Ingredient sourcing
Contract packaging
Research and development services
Product Types:
Baked goods
Powders and mixes
Baked bars
Non-baked items
Speciality Product Capabilities:
Location: Nevada
9. Top Private Label Food Manufacturer
This food manufacturer is one of the leading US manufacturers of nutrition bars, chocolate, and granola. The company excels at providing standardized, quality services for middle-market brands. As a strategic partner, they offer a state-of-the-art R&D center as well as a set of efficient, automated production lines.
Services:
Private label manufacturer
Contract manufacturing
Contract packaging
Research & development
Baking
Bagging
Delivery
Product Types:
Nutrition and protein bars
Chocolate products
Baked granola products
Cereal-based snack bars
Speciality Product Capabilities:
Kosher
Gluten-free
Organic
Halal
Location: Pennsylvania
10. Great Private Label Company
This copacker offers an excellent range of manufacturing services. With the help of their state-of-the-art facilities and equipment and a team of in-house formulators, the copacker can provide your brand with many private label products, including sauces and spreads, CBD-infused products, honey products, and many more.
If you're looking for a versatile manufacturer to efficiently scale your brand's products, this company is definitely worth considering.
Services:
Product R&D and quality control
Ingredient sourcing & procurement
Regulatory and compliance assistance
Product certifications
FDA registrations
Product Types:
Energy drinks, juices, and teas
Sauces and spreads
Syrups and honey products
CBD-infused products
Cocktail mixes
Speciality Product Capabilities:
Organic
Halal
Gluten-free
Location: Oregon
11. A Leading Private Label Food Company
As a leading manufacturer and distributor of Asian-inspired foods, this food company has always strived to supply high-quality appetizers and entrees to many major retailers across the nation.

The company provides a wide variety of Asian gourmet specialty items. With their flexible production capabilities and drive to create Asian-inspired innovations, they can deliver the food products that you want to have for your brand.
Services:
Private label manufacturer
Contract packaging
Contract manufacturing
Material sourcing
Retail and bulk packaging
Formula development
Commercial trials
Product Types:
Spring rolls and egg rolls
Potstickers/dumplings
Pork buns
Assorted tofu items
Noodles
Speciality Product Capabilities: Not specified. 
Location: New York
More About Private Label Food Manufacturers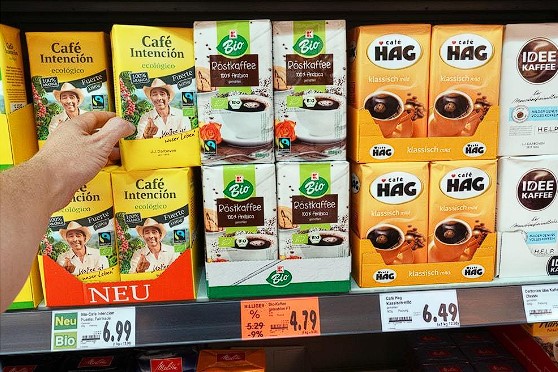 How do I start a private label food brand?
When it comes to private labeling, you need to have a food or beverage product–or multiple products–in mind to get started. Conducting some market research first is important. Analyze competitors and target demographics to identify a niche market for your private label food brand.
Create a comprehensive business plan that outlines your goals, target market, product offerings, pricing, marketing strategy, and financial projections. This plan will serve as a roadmap for your brand.
Naturally, your label and brand are paramount to the success of private label efforts. Develop a unique and compelling brand identity for your private label food brand. This includes designing a logo, selecting appropriate packaging materials, and creating attractive labels that reflect your brand's values and appeal to your target market.
Research and identify reliable suppliers and manufacturers who can produce your food products according to your desired specifications. Consider factors like quality, safety standards, certifications, and production capacity. Hint: PartnerSlate can help here.
Develop a comprehensive marketing strategy to create awareness and generate demand for your private label food brand. Utilize various marketing channels such as social media, online advertising, content marketing, and influencer partnerships.
Compliance with various regulatory requirements is crucial, and if your operations are in the U.S., you must register with the FDA.
Launch your private label food brand in the market! Test pricing, monitor sales, track customer feedback, and keep an eye on market trends so you can evaluate your brand's performance.
As your private label food brand grows, consider expanding your product range and entering new markets with the help of your private label manufacturer.
Is it legal to private label products?
Yes, it's legal to private label products. Private labeling has become a popular way for businesses to create demand and compete in the market. There is no law stating that private labeling is illegal, as long as the product is not intentionally using copyrighted materials to mislead the consumer.
What are the largest private label food manufacturers?
In 2021 the retail market share of private label brands was 17.7%. Below are some of the largest private label manufacturers in the world.
Who is the Best Private Label Food Company in the United States?
When it comes to private label manufacturing, there's really no such thing as the "best" company. Depending on the products you're looking to add to your brand, the best private label company will vary.
The easiest way to find the right private label partner is through PartnerSlate. Just list your project on our marketplace and hear from multiple interested private label food companies that have the right capabilities for your brand.