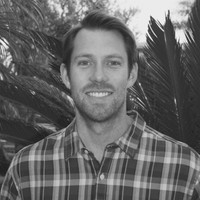 Latest posts by Matt Suggs
(see all)
Approximately 6% of Americans are gluten intolerant, so it's no surprise there's been continued growth in gluten-free products and alternatives.
However, developing, producing, and packing gluten-free foods can be a complex process for brands. Fortunately, working with an experienced gluten-free co-packer or manufacturer can help ensure the success of your brand and safety of your customers.
We know it can take a lot of time to find the right co-manufacturer, so we've compiled a list of some great gluten-free manufacturers to work with in the U.S.
Gluten-free Co-packers & Manufacturers
While this list provides some incredible gluten-free co-packer and co-man partners, there are lots of manufacturers offering gluten-free food production. While a lot of options can be helpful, it also means it can take a lot more time and resources to narrow down the right fit for your product.
Fortunately, PartnerSlate can help you find the perfect partnership in a matter of days or weeks–not months or years. Our matching system connects brands with manufacturers and co-packers based on your exact needs. We then streamline the onboarding process so you can get your gluten-free products to market even faster.
If you're ready to find the best gluten-free manufacturer for your product right now, sign up with PartnerSlate for free. If you're still interested in learning more about the manufacturers listed below, keep reading!
1. Apogee Foods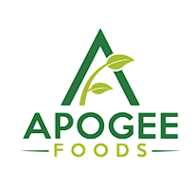 Apogee Foods specializes in producing natural, gluten-free desserts and snacks. Their nearly 40,000 square-foot facility is a 100% gluten-free, kosher-certified facility, and designed to accommodate both large-scale and small-scale manufacturing. Offering a range of services for manufacturing, product development, and customer service, Apogee Foods can be a partner for health-focused brands of all sizes. 
Services:
Co-packing
Private label manufacturing
Dry and refrigerated storage
Ingredient and package sourcing
Product development
Fulfillment
Recipe development
QA testing
Nutritional analysis
Full product commercialization
Logistics management
Product certifications
Procurement
Demand planning
Product Types:
Cookies, brownies, pies, and muffins
Baked confections
Cereal and granola
Snack bars, nuts, and mixes
Breakfast, chocolate, dessert, and candy bars
Nutrition, weight management, functional bars
Chocolate enrobed products
Speciality Product Capabilities:
Kosher
Gluten-free
Organic
Location: 9755 Clifford Dr., Suite 150, Dallas, TX, 75220
2. Bristol Works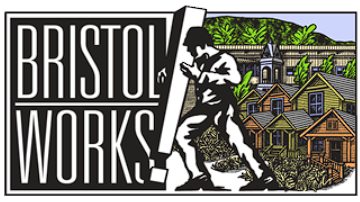 Bristol Works is a solar-powered co-manufacturer and co-packer located in the Green Mountains of Vermont. They started their journey in 2007, pre-baking bread and pies for partnered local restaurants. In 2015, Bristol Bakery started manufacturing crackers from spent grains and expanded into gluten-free snack products. 
Now, they specialize in offering scale-up services to young gluten-free brands in the cookie, brownie, and cracker categories on their growth journeys to mass production.
Services:
Contract manufacturing
Co-packing
Baking
Sheeting
Dehydrating
Rotary molding
Extruding
Pouches
Plastic bags
Cartons
Product Types:
Speciality Product Capabilities:
Location: 72 Munsill Avenue, Bristol, VT 05443
3. Creations Foods

Creation Foods is a gluten-free manufacturer that offers various products, including mini cookies, specialty crackers, and cheese snacks. All of their products are USDA-certified and produced in their certified SQF and gluten-free facility located in the Pacific Northwest. Creations also own three in-house brands: Toatzy, Chewma, and Benefit Foods.
Services:
Contract manufacturing
Private label
Custom manufacturing
Product development & innovation
Stand-up pouch packaging
Product Types:
Cookies
Cheese crisps
Granola
Crackers
Speciality Product Capabilities:
Gluten-free
Vegan
Grain-free
Dairy-free
Paleo friendly
Plant-based
Soy-free
Keto friendly
Location: 1830 Scout Place, Ferndale, WA 98248
4. Gramercy Bakery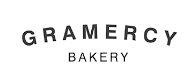 Gramercy Bakery is a certified gluten-free and kosher manufacturing facility focused on producing clean-label food products for natural foods brands. They specialize in making snack bars and cookies for companies of all sizes, including startups, SMBs, private label, and retail brands. Founded in 2016, the company implements strict food safety and quality assurance measures to ensure customer satisfaction.
Services:
Contract manufacturing
Private label manufacturing
Ingredient sourcing
Fulfillment
Baking
Extruding
Paper bags
Plastic bags
Flow wrap
Bag-in-a-box
Product Types:
Vegan, keto, and gluten-free cookies
Granola, nut, seed, crispy, and protein bars
Speciality Product Capabilities:
Kosher
Gluten-free
Organic
Location: 7175 Belcastro St, 101, Las Vegas, NV 89113
5. The Kitchen Coop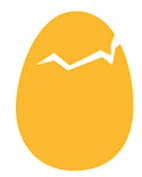 The Kitchen Coop has developed a distinct path to co-manufacturing that involves consulting services to help brands commercialize recipes, scale up operations, and transition to outsourced manufacturing. With certified gluten-free and kosher facilities, The Kitchen Coop handles sourcing, production, packaging, and fulfillment for early-stage and rising food companies. 
Services:
Contract manufacturing
Co-packing
Private label manufacturing
Refrigerator and freezer storage
Allergen control and testing
Material sourcing
Inventory management
Cost modeling
Roosting process
Packaging
Fulfillment
Sales development
Process development
Product Types:
Cookies
Bread products
Frozen baked goods
Flour mixes and dough
Jams, hummus, dips, syrups, nut butter
Marinades
Snack bars
Crackers
Nuts and mixes
Speciality Product Capabilities:
Kosher
Gluten-free
Organic
Location: 8835 W 116th Circle, Suite A, Broomfield, CO, 80021c
6. Local Oven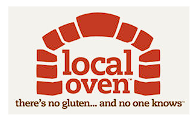 Local Oven is a certified and dedicated gluten-free bakery/manufacturer producing a wide variety of products for companies in the restaurant industry, industrial manufacturers, and wholesale distributors. Their mission is to deliver safe, premium gluten-free breads, pastas, and sweets that exceed customer standards. Equipped with a 30,000 square-foot manufacturing plant in Dallas, Local Oven makes gluten-free products with carefully sourced ingredients. 
Services:
Contract manufacturing
Co-packing
Private label manufacturing
Production for hotels and sports venues
Production for hospital and healthcare facilities
Quality testing
Refrigerated, frozen, and dry storage
Ingredient sourcing
Fulfillment
Product Types:
Cookies
Tortillas
Dry pasta
Flour mixes and dough
Frozen baked goods
Snack bars
Chips and crackers
Puffs and popped snacks
Breads
Dry ingredients
Pizzas
Speciality Product Capabilities:
Location: 4436 McEwen, Farmers Branch(Dallas), TX, 75244
7. Montana Cookie Company

Montana Cookie Company has been bringing its co-manufacturing experience to the table since 2009. They specialize in facilitating strategic co-manufacturing for gluten-free and nut-free baked products for brands across the US. Montana Cookie Company prioritizes producing high-quality gluten-free cookies and snacks–without sacrificing flavor. 
Services:
Contract manufacturing
Co-packing
Private label manufacturing
Dry storage
Ingredient sourcing
Product Types:
Cookies
Snack bars
Crackers
Speciality Product Capabilities:
Location: 24875 Frontage Rd, Bozeman, MT, 59718
Other Co-packing Options
If your food company is looking for other co-packing options, here is some information that may be helpful.
Private Label Gluten-Free Food Manufacturers
If you're looking for a gluten-free food manufacturer that provide private label services, try:
Apogee Foods
Creation Foods
Gramercy Bakery
The Kitchen Coop
Local Oven
Montana Cookie Company
Vegan Co-packer
These manufacturers can support vegan brands:
Creation Foods
Gramercy Bakery
Kosher Co-packer
Searching for a kosher co-packer? Try these manufacturers:
Apogee Foods
Gramercy Bakery
The Kitchen Coop
Local Oven
Montana Cookie Company
Snack Co-packer
Looking for a great snack food co-packer or manufacturer?
Protein Bar Co-packers
When choosing a co-packer for protein bars, it's crucial to find one that offers a comprehensive solution, from formulating the product to manufacturing and promotion.
Read more about some great protein bar co-packers here.
Want to review more co-packing options all at once? Use PartnerSlate's extensive network of co-packer and co-manufacturers.
Gluten-Free Manufacturers for Small-batch Products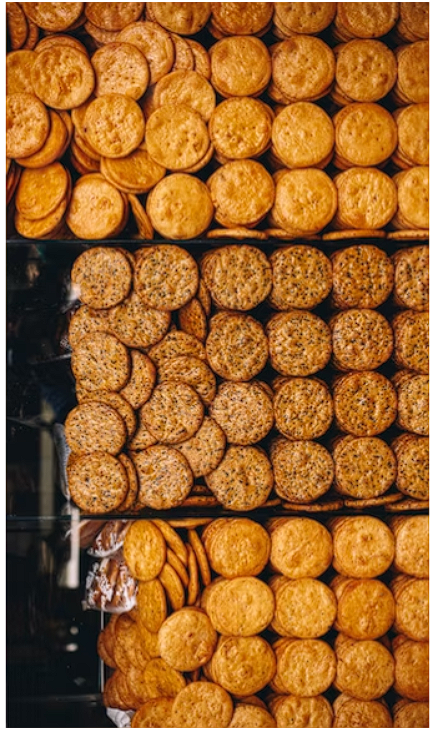 What is a Low MOQ Product?
Products with a low Minimum Order Quantity (MOQ) are food or beverage items produced on a smaller scale. A low MOQ is usually necessary for businesses and startups before they can increase their production volume.
How to Find a Food Manufacturer for Low-Volume Products
Finding the right manufacturer to meet your product volume requirements is essential to avoid order quantity issues. It's important to be realistic about what can be sold and the manufacturer should only agree to a quantity they can provide.
PartnerSlate provides an easy solution for brands to find the perfect manufacturer for their product run. Manufacturers in PartnerSlate's network list their minimum order quantities and are matched with brands based on their specific production requirements.
Gluten-Free Manufacturers to Work With as a Startup
These gluten-free co-packers and co-manufacturers all work with smaller production runs:
Apogee Foods
Bristol Bakery
Gramercy Bakery
The Kitchen Coop
Local Oven
Montana Cookie Company
Work with the Best Gluten-Free Manufacturer for You
Whether you're selling gluten-free candy bars or hot dog buns, it's important to look for a partner that meets your specific needs.
If you're ready to be matched with a reliable partner — join PartnerSlate. It's a straightforward platform that makes finding the perfect gluten-free manufacturer simple.
PartnerSlate will connect you with the ideal co-packer or manufacturer, and provide concierge services to support you through the entire onboarding process. And you only pay once you get to a successful production run.