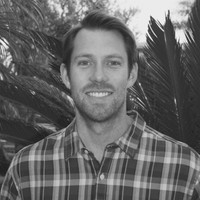 Latest posts by Matt Suggs
(see all)
It's a unique time in our world and due to lack of in-person meetings, wholesale buyers around the country are turning to virtual pitches to connect with potential new brands for their shelves. Just like in any wholesale meeting, you must understand how to craft an attention-grabbing pitch and capture the attention of that potential buyer in order to get them to say "yes!" to your product line.
Allison Ball, the creator of the Retail Ready® program, has been working closely with her students on preparing them for virtual pitches. Today she is sharing with us 5 crucial steps a brand needs to take in order to have a successful online pitch. Following these steps can help a brand land on new product shelves, seal the deal with interested buyers, and continue to drive their wholesale success.
Step #1: Identify Your WHY:
Not understanding your "why" is the most common mistake that I see brands make when they pitch to wholesale buyers. There has to be a clear, succinct answer as to "why" the buyer would bring in your product line.
WHY would they spend time, energy, and labor to bring in your product?
There has to be a compelling reason, and I'll give you a hint: it's not "because my product is really delicious!" or "because my product is THE BEST EVER," or "because my product is sustainably sourced and gives back to a non-profit."
Put aside the thought that buyers will bring in your product because it's delicious. When you're convinced that you're the best product in your category for a reason like that, you don't craft a pitch that is of any interest to a buyer.
Buyers purchase product to enhance sales in a particular category in their store. Their decisions are based on whether or not adding the new product will increase overall sales, margin, or some other financial goal. If your product doesn't help the buyer meet their goals – it's not worth it for them to take the time to bring in your product. In step one, you should get clear on WHY the buyer needs you.
Step #2: Prepare Your Materials:
Preparing your materials BEFORE your pitch is key. You need to have a sell sheet, price list, and promotional plan that will knock the socks off that buyer.
That buyer hears so many pitches every year so if your sell sheet and your price list don't contain all of the information that a buyer needs in order to make a decision on your product line and place an initial order – they're going to move on to the next brand.
An effective sell sheet has beautiful product photography, shares your WHY, and contains all of the crucial information about your product line. The buyer sees it, understands your product, and feels confident that you're going to deliver upon your promises.
If you have any hesitation about the quality of your sell sheet or whether or not it would stand out in a crowd of tens of thousands of brands: it's time to work on that.
Step #3: Set The Scene:
I'm really excited about this aspect of the virtual pitch – the idea that the buyer can come to YOU and get a sneak peek of the behind the scenes of your operation and what makes you so special.
What will that buyer see when you turn on your video? Are you in the middle of your field of chili peppers? Are you in your commercial kitchen with a smiling team cranking away? Are you in your home office, with the kids in the background packing up your product? Are you on the beach, harvesting seaweed?
The choice is up to you – but what do you want that buyer to know about you without you having to say a word? Also don't forget the little stuff:
what are you wearing?
Are you standing behind a table?
Are your products visible?
Are you doing a cooking demo?
I know these questions might seem like no-brainers, but I don't want you to miss the opportunity of showing the buyer a side of your business that you otherwise wouldn't be able to if you were having a meeting at their corporate office.
In short: what are you proud of about your brand, and how are you going to visually show that to them?
Step #4: Script it
Once you figure out where, when and how you're going to do your pitch, it's time to script it out.
This is NOT the time to wing it.
You want to fine-tune this, over and over again, until you have your pitch down, and that you are positive that it's clear, concise, and attention-grabbing.
It's important to remember that buyers hear a lot of pitches. We've already talked about crafting your why – and that should absolutely be included in your pitch.
You'll also want to obsess over the very first sentence of your pitch, and how you're going to get that buyer to sit up a little straighter in their chair, and turn up the volume on their computer.
Make sure you've got a great hook!
When you're doing a virtual pitch, you're competing with all of the other distractions that a buyer has: their email tab, their text messages, their kids in the other room. So, you want to make sure that you start your pitch with a one-liner that tells them "now THIS is the one to listen to!"
Step #5: Practice, practice, practice:
I can't tell you how many pitches that I've sat in on that feel… well, awkward. If you're not accustomed to virtual pitches or showing up on video you've got to put in the time to get comfortable in front of the camera.
Find a friend or colleague that will meet you online and practice: Practice the tech side of things, the setup, ensuring that your lighting and your sound are great, and running through your script until you've got it down smooth. Practice until you're feeling confident.
While there have been many frustrations about 2020, the movement towards virtual pitches feels exciting for our industry. When I was a buyer I would have never even considered doing a video pitch, but in hindsight, it makes so much sense: A buyer can attend so many more, and vendors don't have to have the expense of flying to a new region to pitch, or taking a full day to drive around hoping to get some face time with a buyer. The pitches can be recorded, and buyers can go back to them again and again so they don't have to remember the pitch or scramble to take notes.
It's time that the grocery industry fast-forwards to the 21st century – we've been stuck in the dark ages for a while, so I'm thrilled that the virtual pitch is catching on!
Good luck working on your virtual pitches and landing on those wholesale shelves! Now is the time – the virtual pitch isn't going away anytime soon, so jump on this. I'd love to know how these steps work for you – please keep in touch with me via Instagram at @itsalliball, or directly on my website at www.alliball.com!
About Allison
Alli Ball is a former Grocery buyer turned Wholesale Consultant, and the creator of Retail Ready®, an online course for producers of packaged product in the food industry. Alli has helped hundreds of emerging brands understand what it takes to get their products on the retail shelf- and keep them there- by sharing the behind-the-scenes secrets and thought process of Wholesale buyers as they assess new products for their stores or online marketplace. Find her on her website here, weekly on Food Biz Wiz®, her podcast about wholesale strategy, or use her advice daily with her physical planner, specifically made for the packaged food industry.